When Jewel Changi Airport first opened, one of the most interesting features (which is saying a lot for a mall with a 130 ft indoor waterfall) was the Changi Lounge, a pay-per-use facility owned by Changi Airport Group and operated by JetQuay.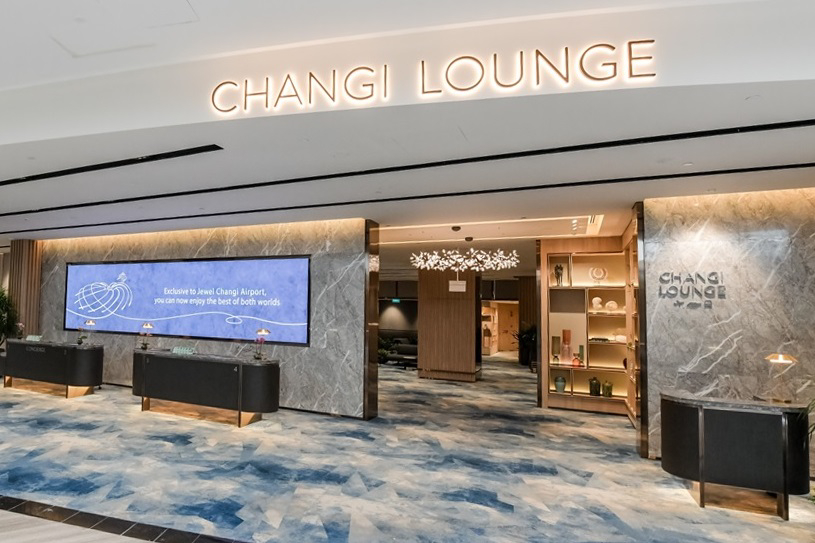 This 24-hour lounge resides on the first floor of Jewel, welcoming both arriving and departing passengers, as well as those in transit to cruises. This makes it one of only two facilities (the other being The Haven in Terminal 3) that arriving passengers can use, and a great option for business travelers who want to grab a quick bite and shower en route to work.
The Changi Lounge started operations as soon as Jewel opened to the public, but it was only a couple months later that it became accessible through lounge memberships like Priority Pass and DragonPass.
Changi Lounge Basic Information
Access to the Changi Lounge is available both through lounge membership programs and paid access.
Lounge Memberships
 

Before Flight

After Flight

Within 24 hours of departure*

Within 24 hours of arrival*

Within 4 hours of departure

Within 24 hours of arrival
*Earlier reports stated that access through DragonPass required a same-day boarding pass, which meant that someone arriving at 11.50 p.m would not be able to access the lounge at 12.30 a.m. I've clarified with the lounge team that as long as the customer is within 24 hours or arrival/departure, he/she can access the facility through a lounge membership
Regardless of which lounge membership you use, your stay entitlement is 3 hours and a shower. Priority Pass, LoungeKey and Lounge Club members (but not DragonPass) also get a complimentary half-pint of beer.
Paid Access to Changi Lounge
If you don't have any of the above lounge memberships, or don't happen to be flying that day, you can access the lounge at the following rates:
 

Adult

Child (3-12 years)*

3-hours with shower

S$50

S$39

3-hours without shower

S$38

S$27

Extension per hour

S$10
*Access is free for infants 2 years and below
Directions to Changi Lounge
The Changi Lounge is located on Level 1 of Jewel, on the same floor as the Terminal 1 Arrivals Hall.
If you're coming from Terminal 1, exit the secure area, head straight on into Jewel and turn left. If you're coming from any other area, just get to Level 1 of Jewel and keep your eyes peeled for "Changi Lounge" signs.
Once you see the early check-in area, look straight across…
…and you'll see the entrance to the Changi Lounge.
It seems to be SOP that the outer desk of the Changi Lounge is unmanned. All you'll find there is a price list, and list of lounge memberships eligible for entry.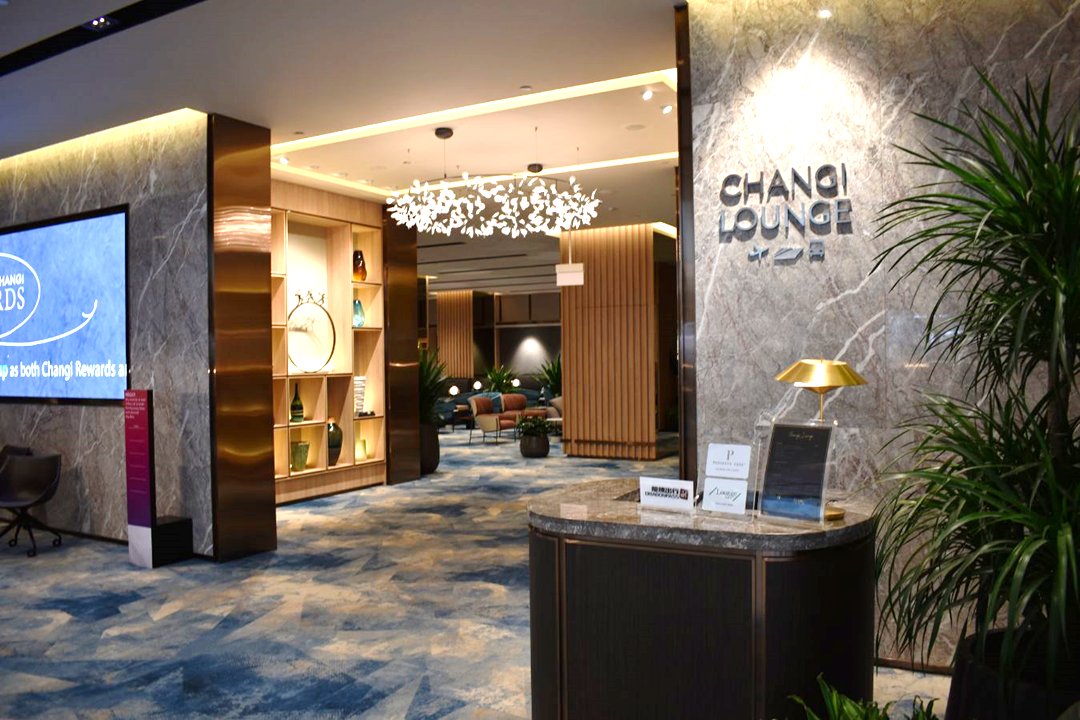 Instead, you'll enter the lounge and walk up to the desk on the right to register yourself.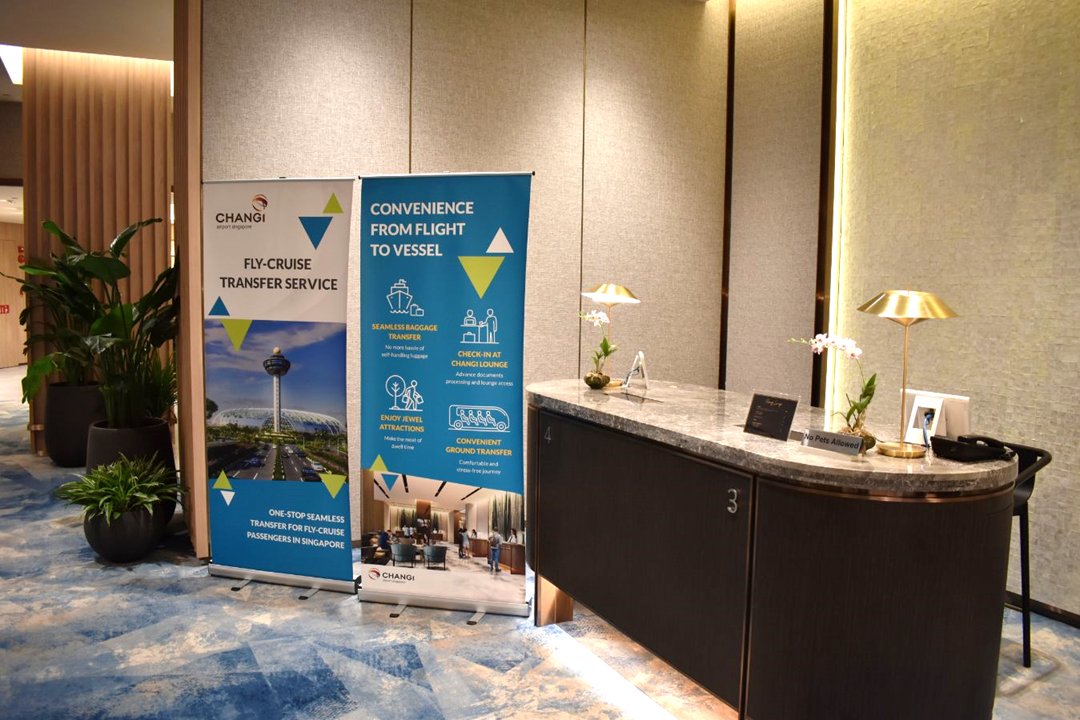 Exploring the Changi Lounge
Visually speaking, the Changi Lounge is stunning. It has modern design, warm lighting, and a sense of elegance that eludes even many airline lounges.
You get a taste of this at the very entrance, with two opposing feature walls stacked with vases, nicknacks, and other artwork.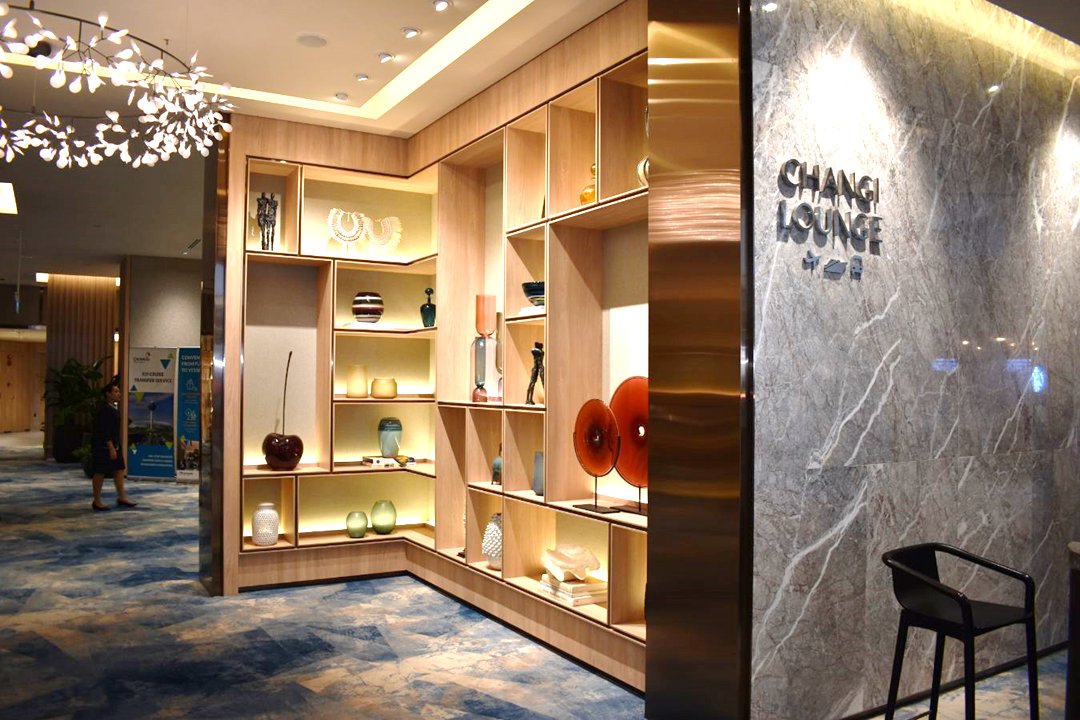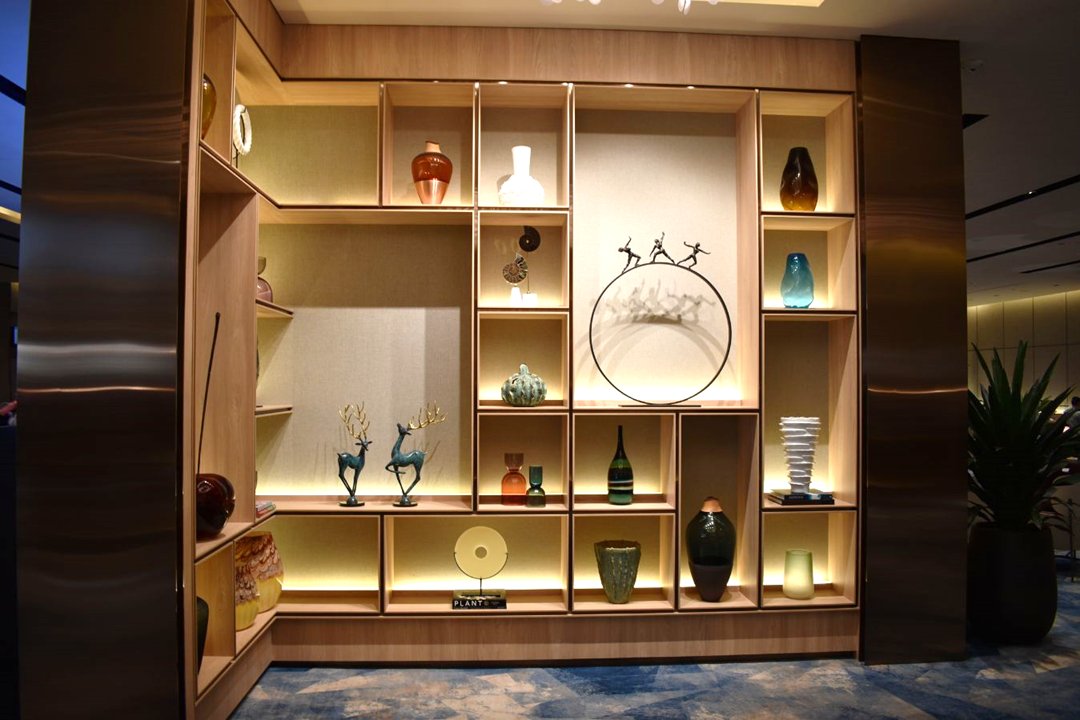 The interior features a potpourri of colors, but not to the point of garishness. In fact, it feels like one large, oversized living room, with numerous sofas and individual lounge chairs.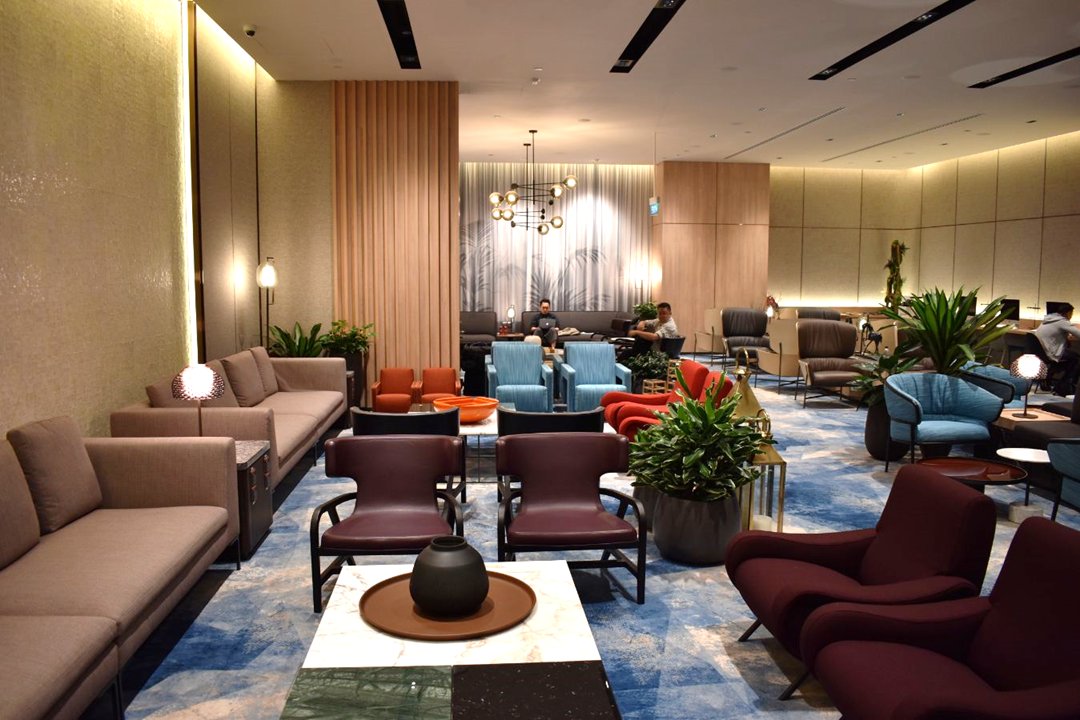 These are generally configured in social seating configurations, perhaps with the expectation that cruise passengers will tend to travel en masse.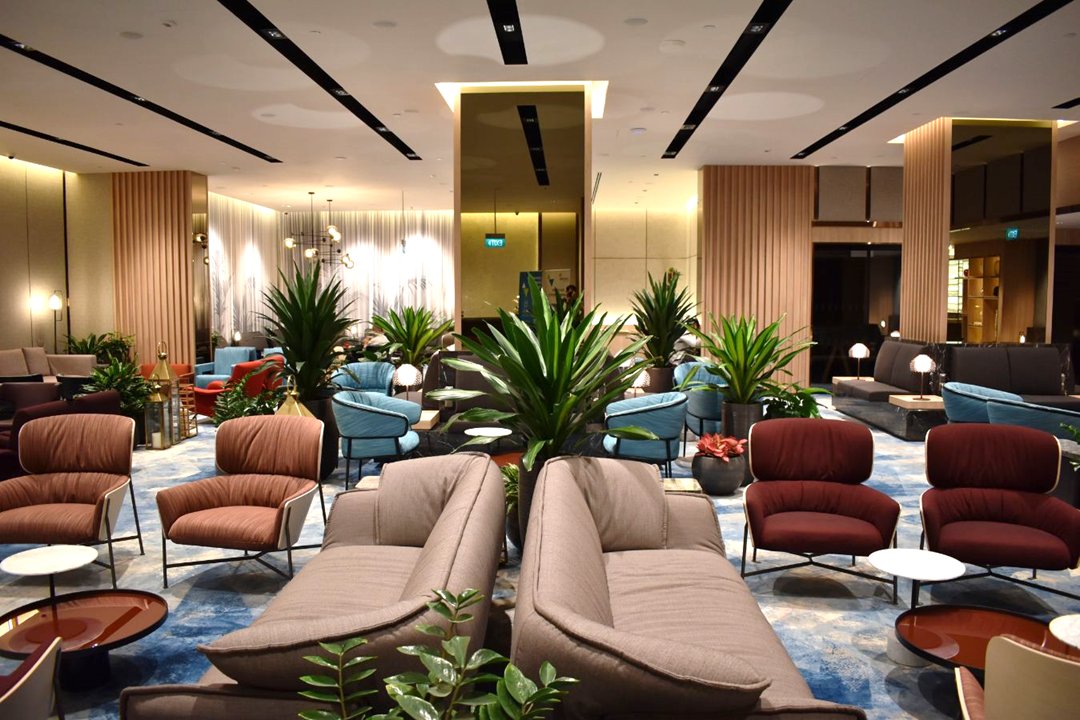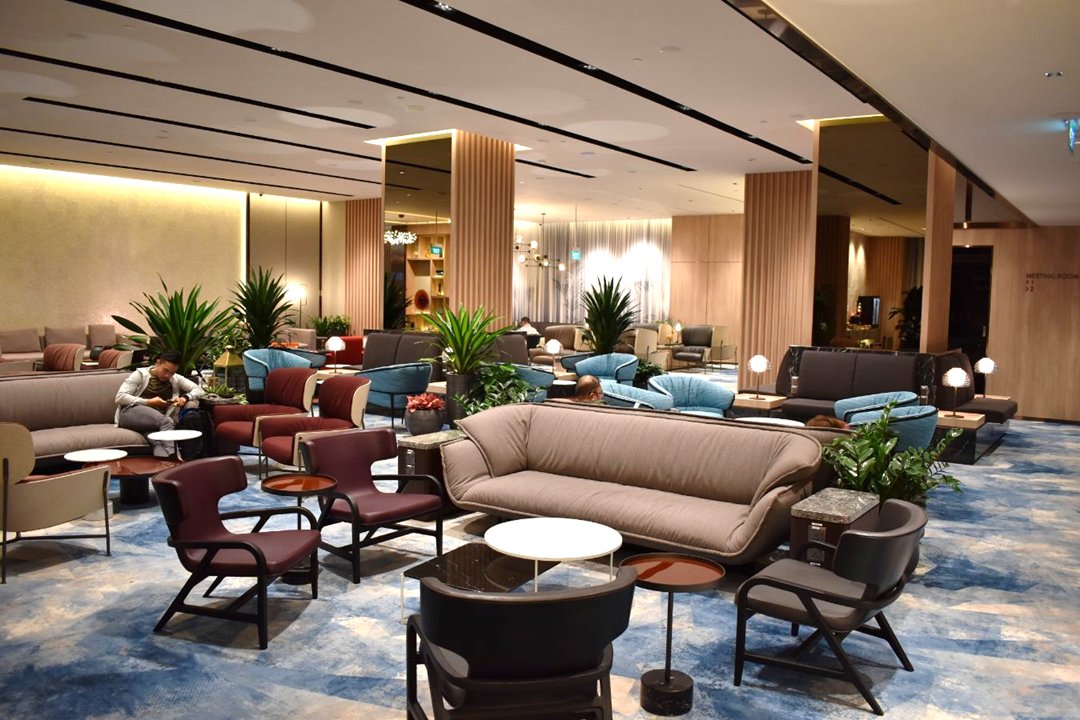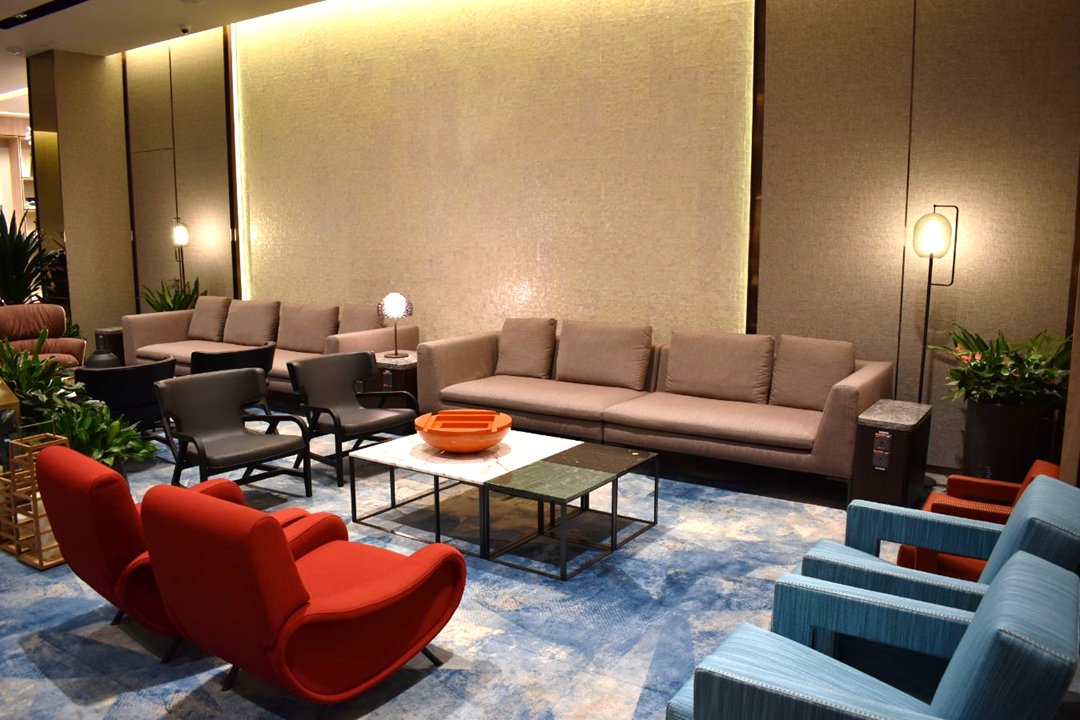 A cute addition was these two miniature chairs, presumably for younger guests. This was the only nod to child-friendly facilities, however, as the lounge did not have a playroom or nursing room.
If you prefer to be left alone, there are a few more private options towards the rear of the lounge.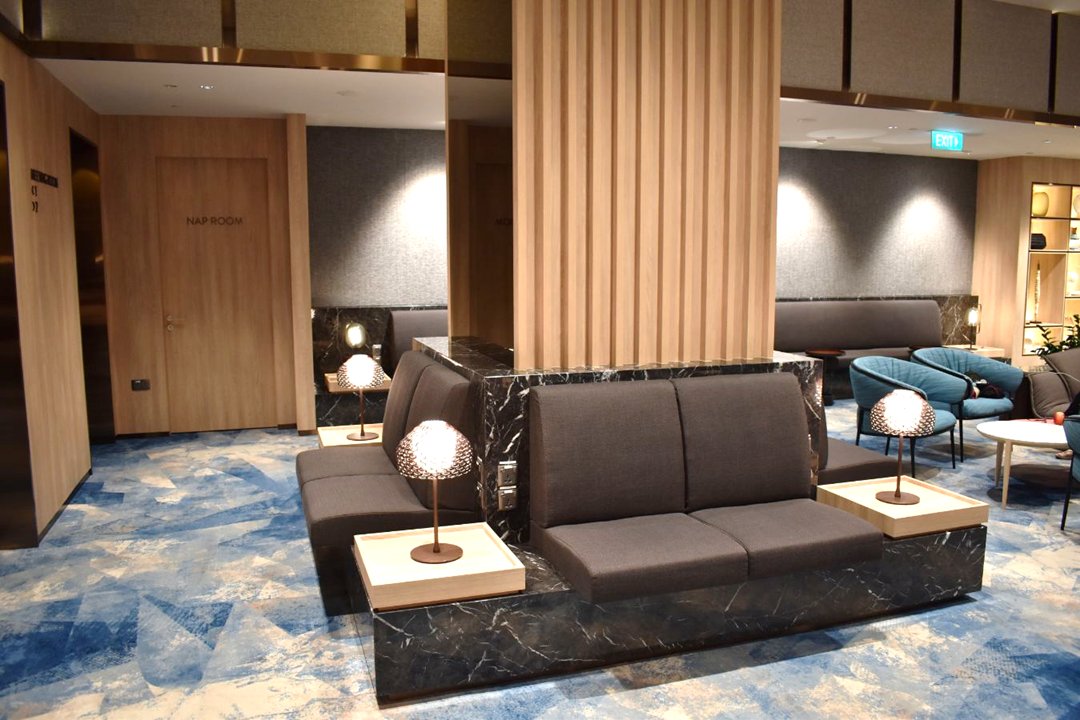 There's also a smattering of individual chairs for solo travelers, but noticeably no productivity pods like what you'd find in more business-oriented lounges. I suppose that sort of makes sense, given that business travelers departing from Changi would be more likely to head to the airline lounge to work, and business travelers arriving into Changi would be more interested in a shower and quick meal.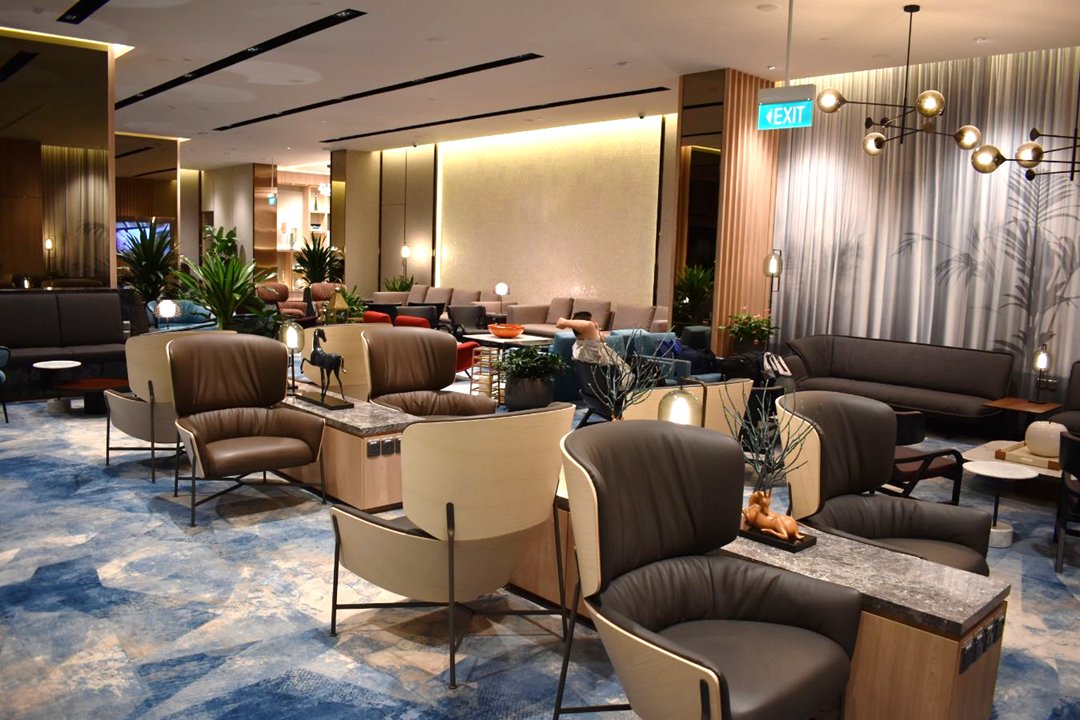 There is a business centre for more serious work, equipped with four iMac computers and a printer. The staff tell me that the printer can be accessed through Wi-Fi, so there's no need to actually use the iMacs to print documents.
A small collection of reading material rounds out the business centre.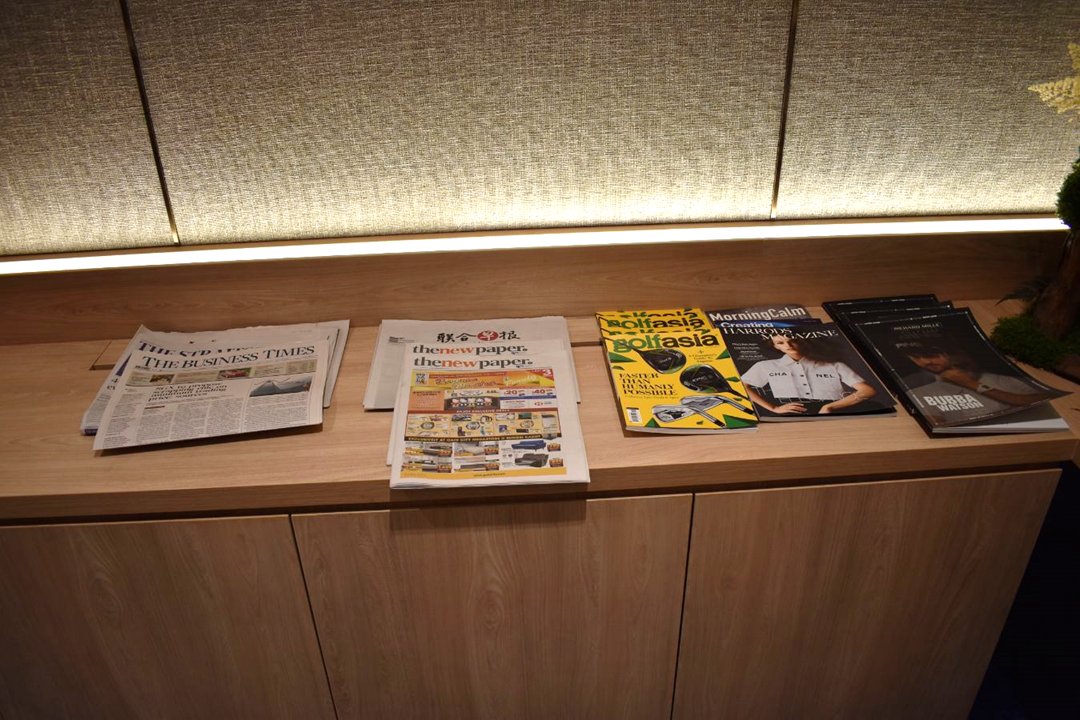 The lounge seats a maximum of 150 passengers, but I highly doubt it ever gets that crowded. When I visited (on a Friday afternoon), there were only five to six people present.
Nap Room
A nifty (but sadly, not complimentary) feature of the Changi Lounge is the nap room, which features four MetroNaps EnergyPods. These pods are specially designed for 20 minute power naps, not deep sleep (for that, you might want to consider the YOTEL hotel in Jewel)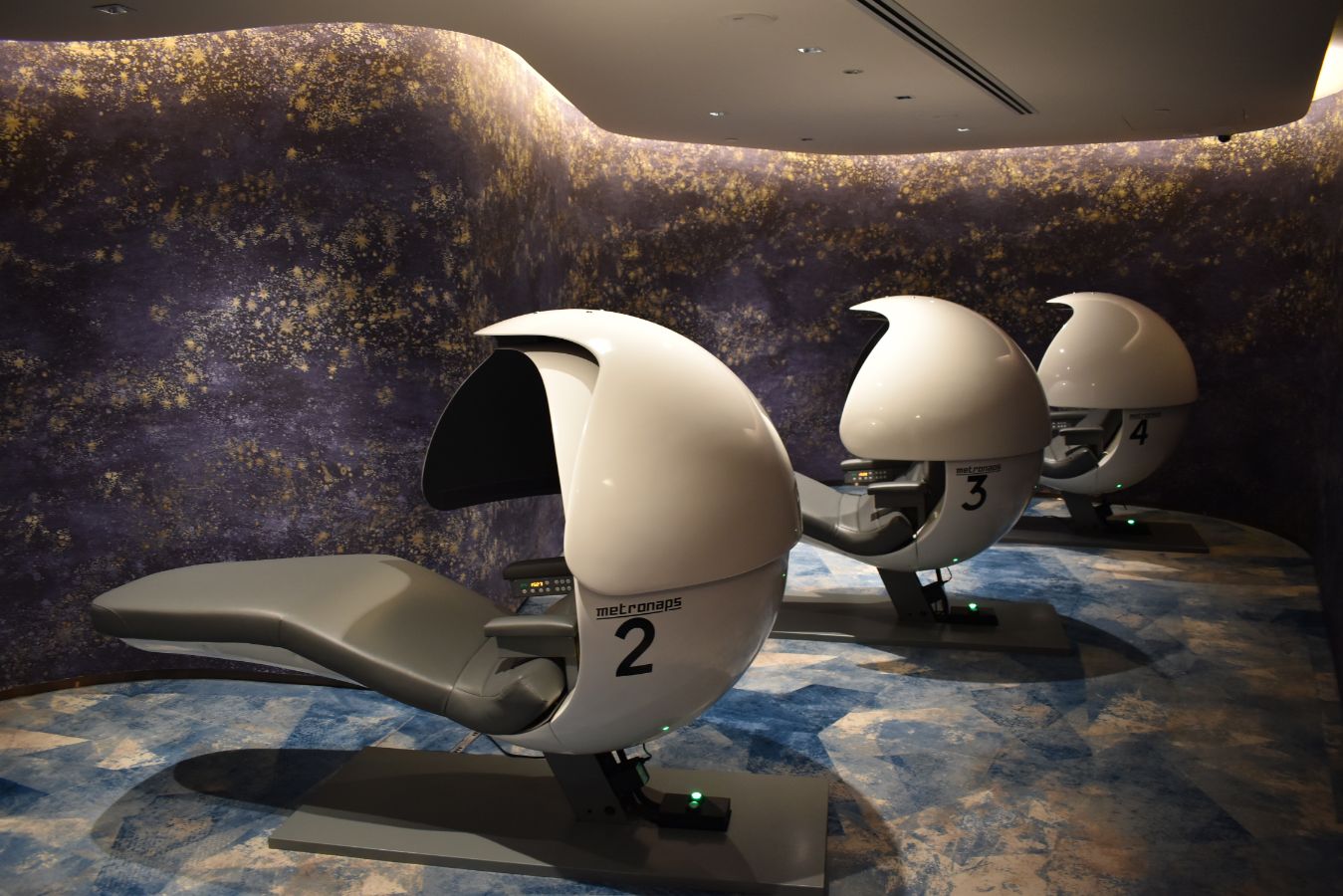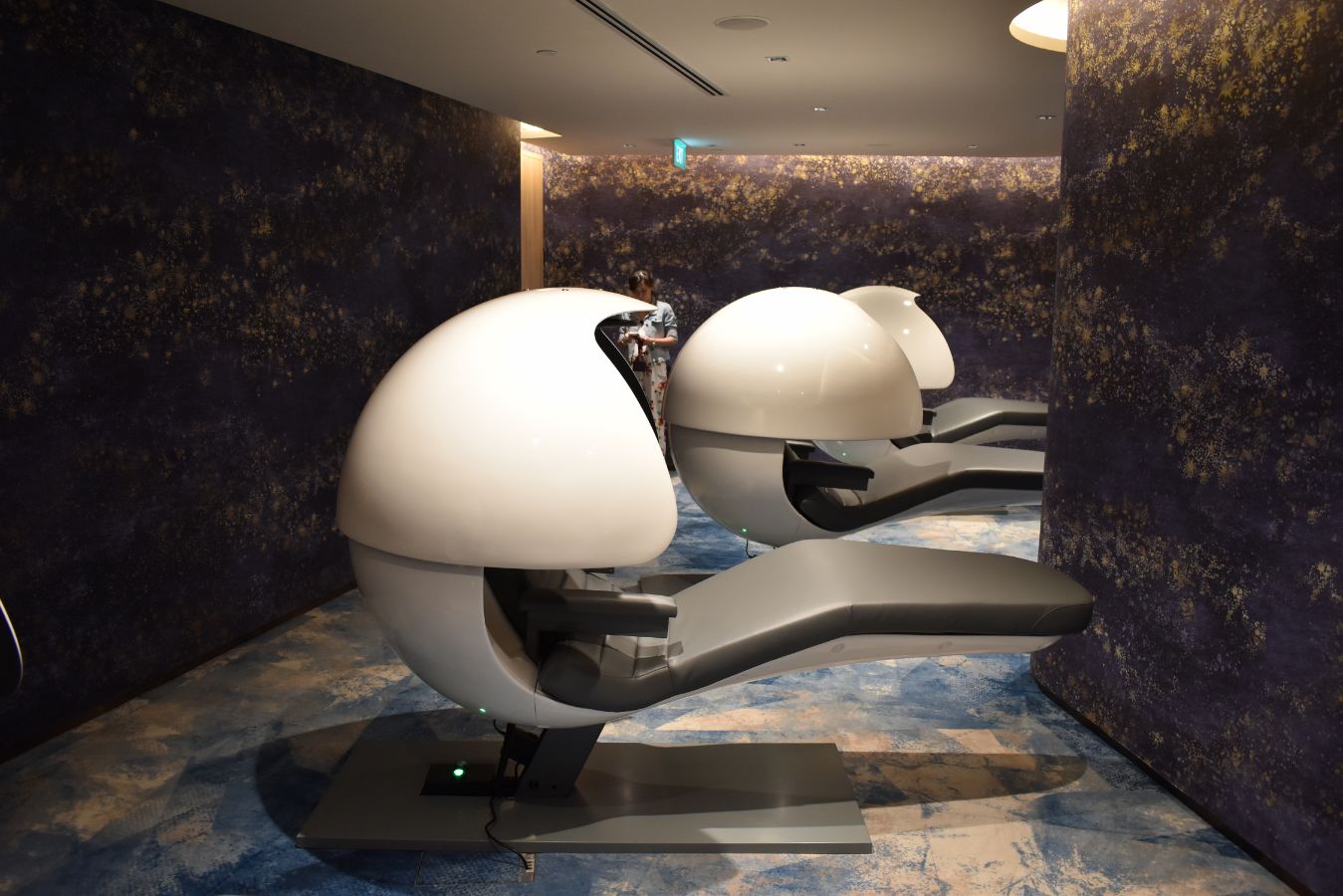 Users are cradled in a zero gravity position which takes the load off your lower back. The pods use specially composed sleep music and a gentle sequence of programmed lights and vibrations to wake up users (no harsh alarms here!).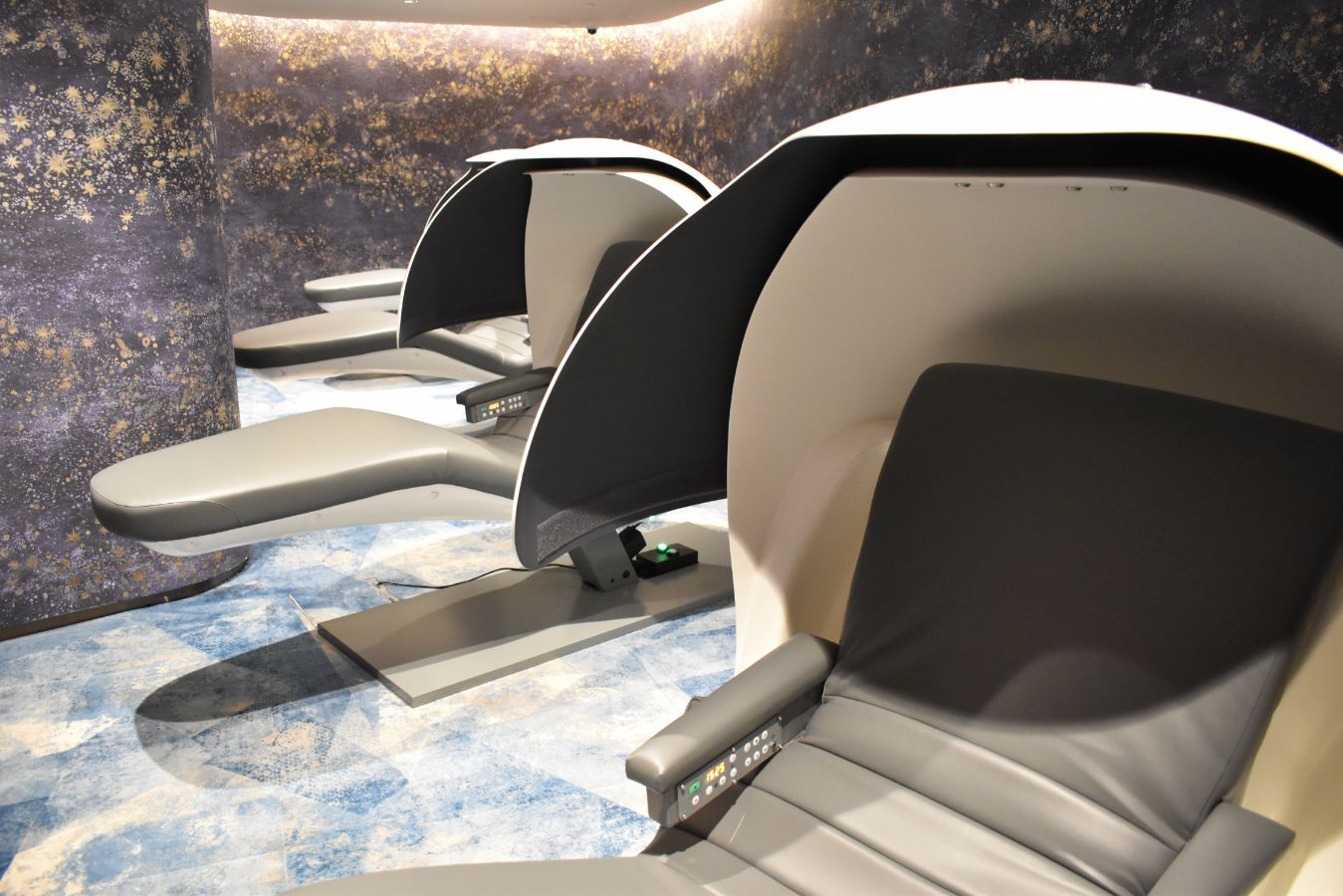 A wraparound privacy visor blocks out ambient light, and a console under the armrest sets a pre-programmed 20 minute nap.
There's even samples of Dr Bentsens Neseolje, a nasal spray with five different scents. I assume the bottle is not communal. I hope.
If you've purchased lounge access, or accessed the lounge through a membership program, nap pods are a $20 per hour add-on. If you're a walk-in customer just looking at nap pod use, you'll pay S$34 for the first hour, then S$20 per subsequent hour.
Meeting Rooms
There are two meeting rooms at the Changi Lounge, which can be combined to form one large room. Each room seats about eight people.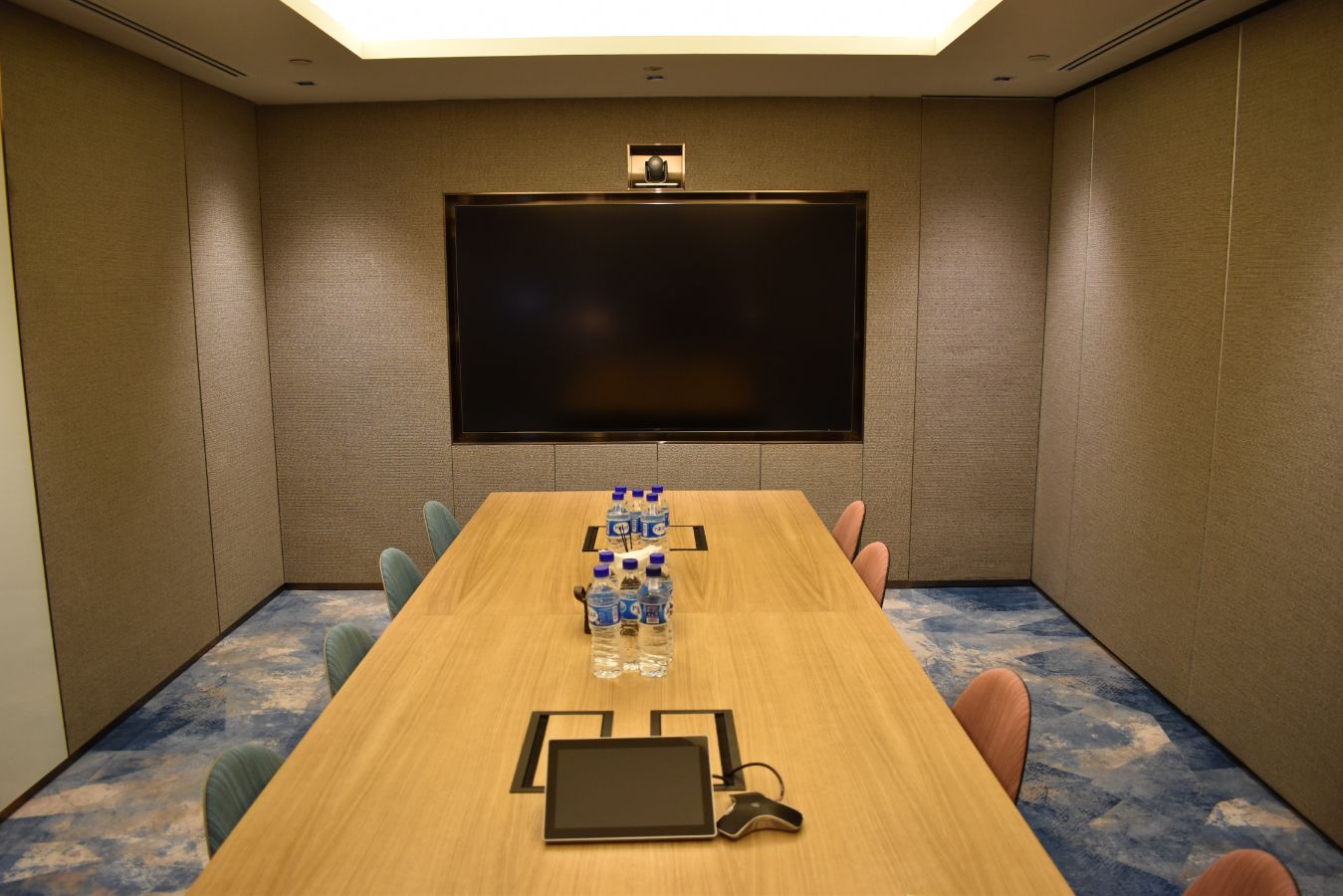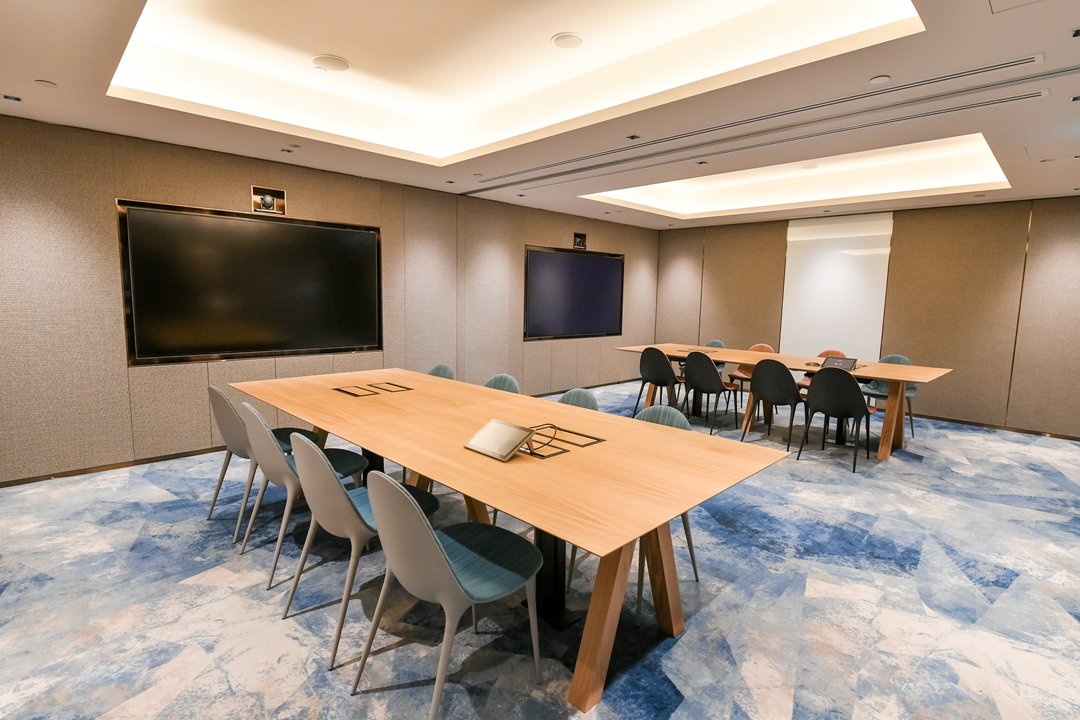 Here's the rates for booking a meeting room.
 

Single Room

Double Room

1-hour

S$160

S$280

2-hours

S$280

S$400

4-hours

S$400

S$640

8-hours

S$600

S$960

Extension per hour

S$120
Stationery, presentation and video conference facilities, bottled water and sweets are complimentary, plus an oddly-specific "single serving" of coffee/tea/soft drink per guest.
The 4 and 8-hour packages come with a complimentary buffet selection, or it can be added on a la carte for S$15 per person.
Power and Wi-Fi
You won't find yourself out of juice in the Changi Lounge, thanks to an abundance of universal sockets and USB charging ports. These are labelled "for phone use only", but I suspect that refers to the USB charging port. You can, of course, charge laptops and other devices using the sockets as you wish.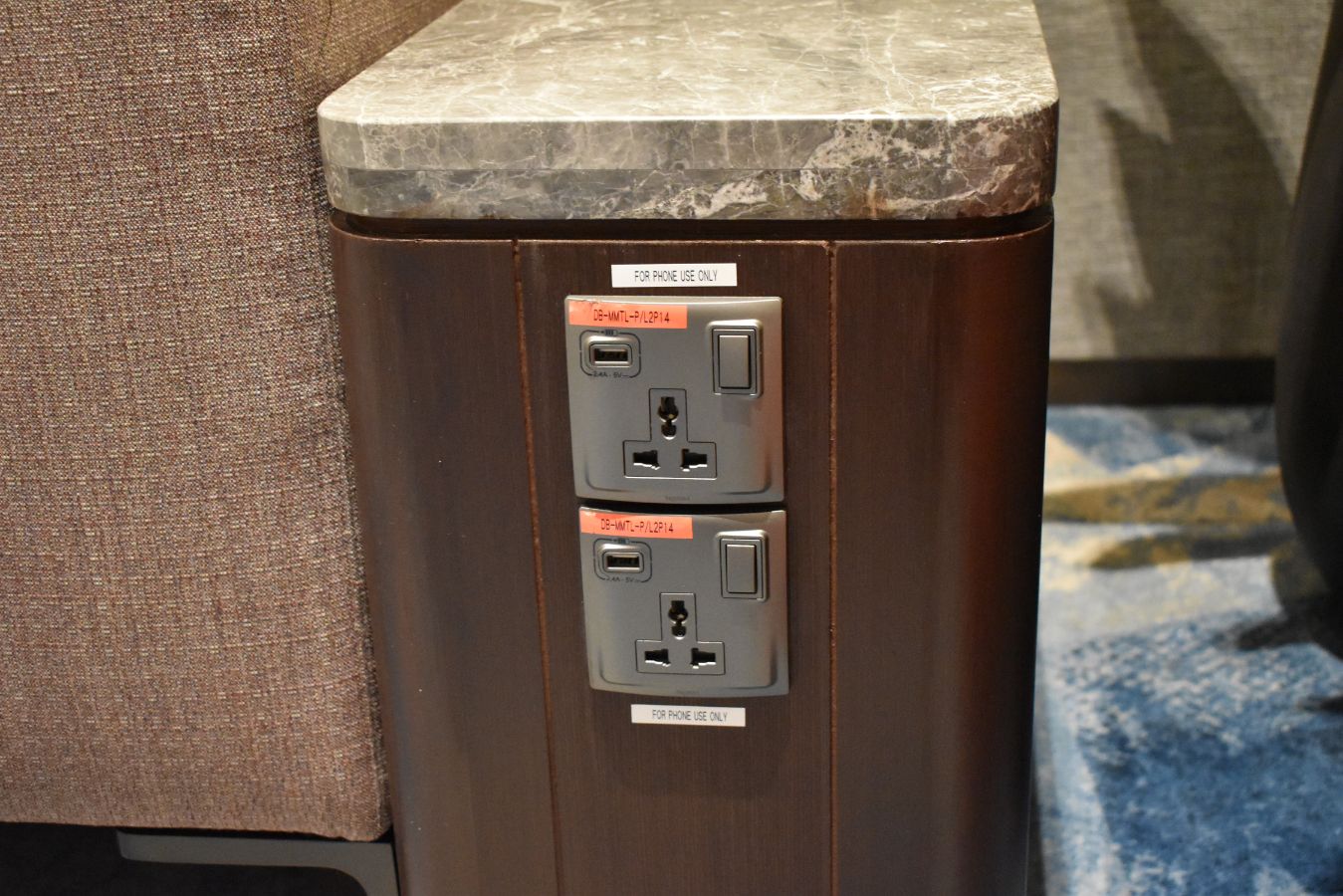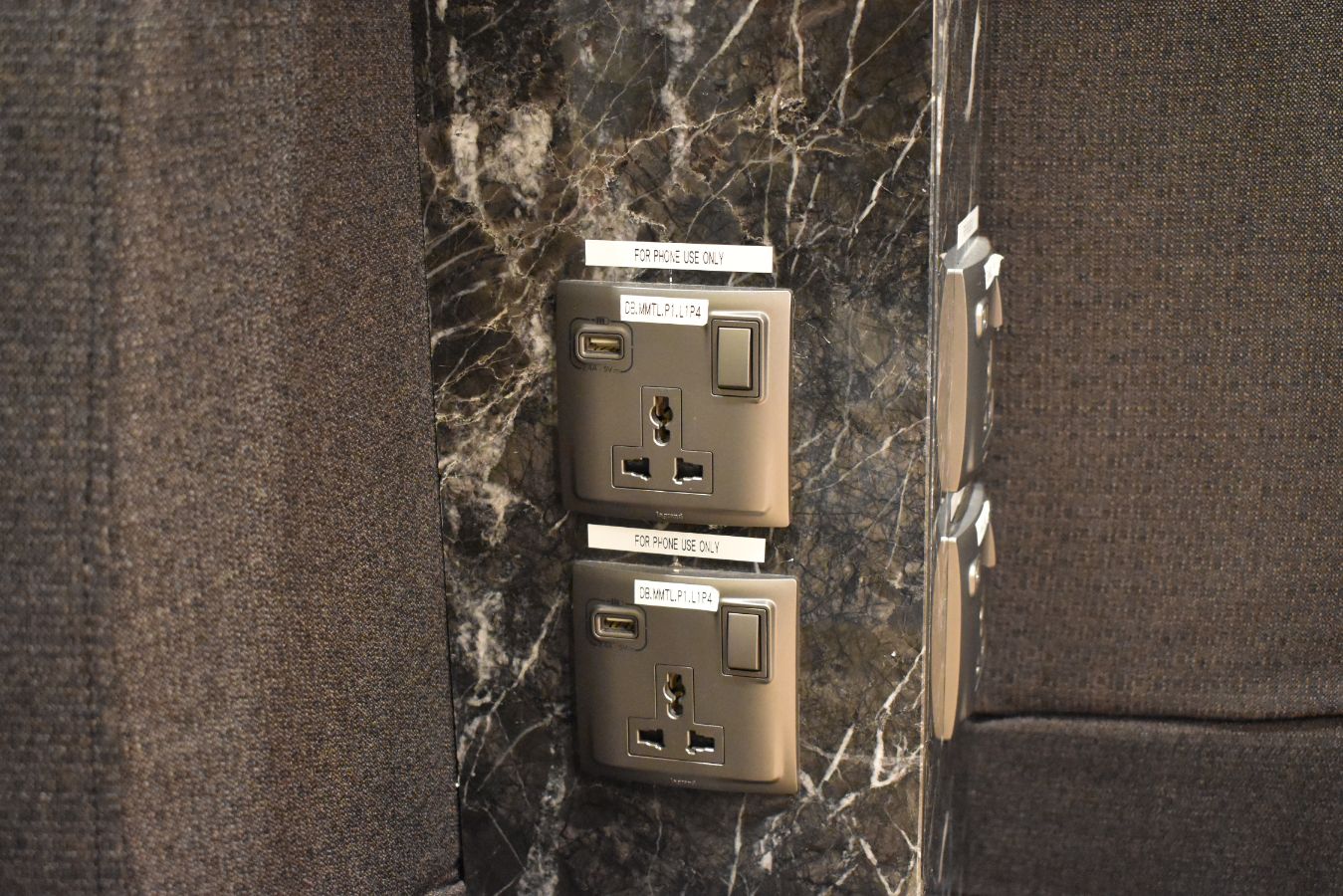 Unlike the marhaba lounge in the T3 departures area, Wi-Fi speeds in the Changi Lounge were blazing fast.
Food and Beverage Options
The Changi Lounge serves food options round-the-clock, although the selection is noticeably smaller during the wee hours of 12 a.m- 6 a.m. Visitors can expect six different hot items, a soup, a salad bar, assorted pastries and ice cream, as well as a selection of non-alcoholic drinks.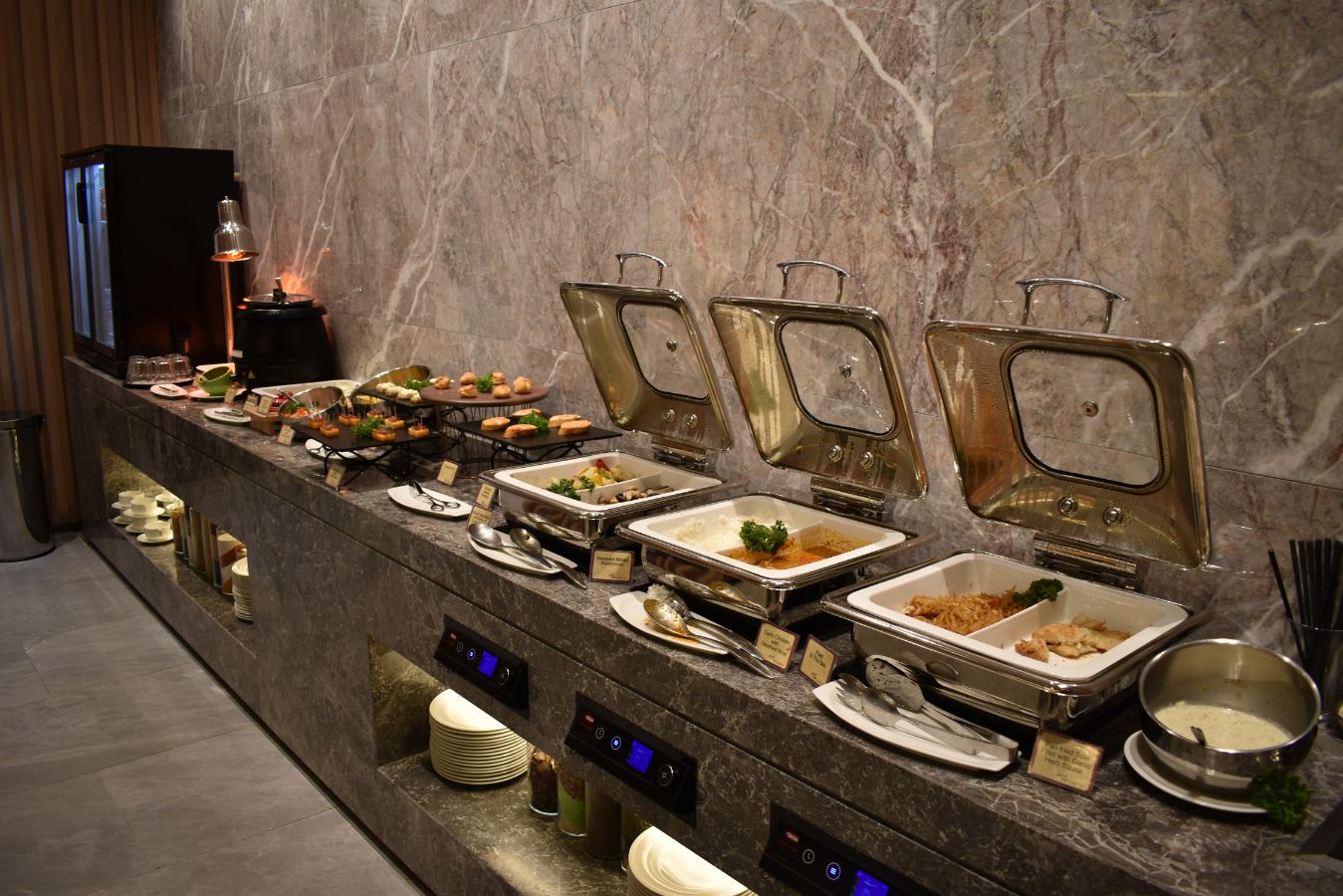 The salad bar offerings are simple, with the obligatory greens and three choices of dressing, as well as corn chips and dip.
An assortment of canapes (air dried beef with melon, smoked salmon on bagel and cream puffs) is served and rotated throughout the day.
The hot buffet items were mostly Asian in nature- think stir fried veggies, rice, curry, fried bi thai bak and sole fillet. There were also some spring rolls under a heat lamp, and a mushroom soup.
If none of the buffet options suit you, there is also a dine-on-demand menu, which orders takeaway from one of Jewel's restaurants on your behalf.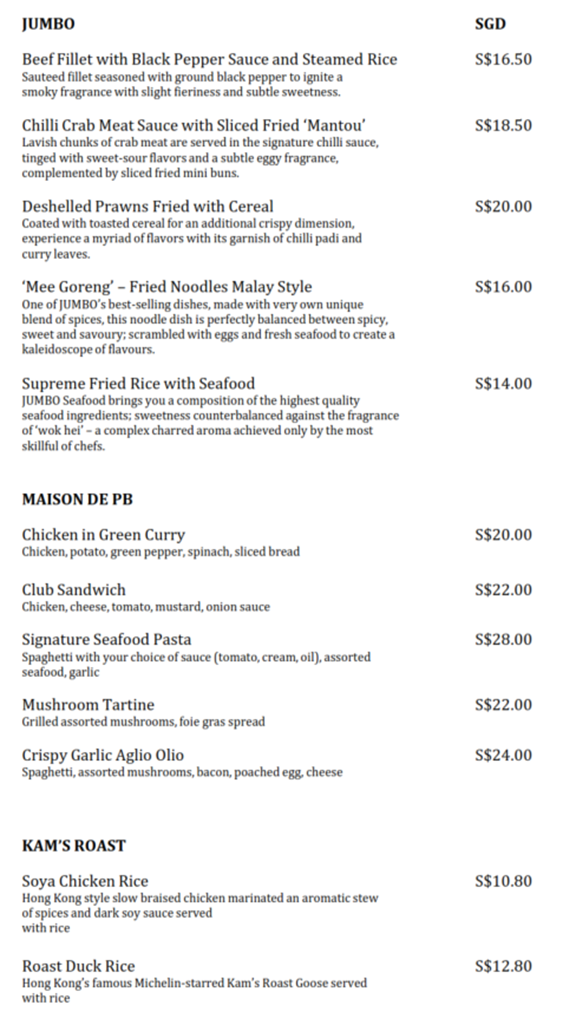 Ice cream is available in the lounge, but it does seem so odd that, having spent so much adorning the lounge to give it sense of luxury and class, the catering team would end up skimping on the ice cream. Say what you will, but Nestle "Mat Kool Ice Confection" (good heavens, they can't even legally call it ice cream) is not what you'd associate with a place like this.
A nearby minifridge stocked cans of Coke and Sprite, a choice of juices (not freshly squeezed), milk and individual bottles of Polar mineral water.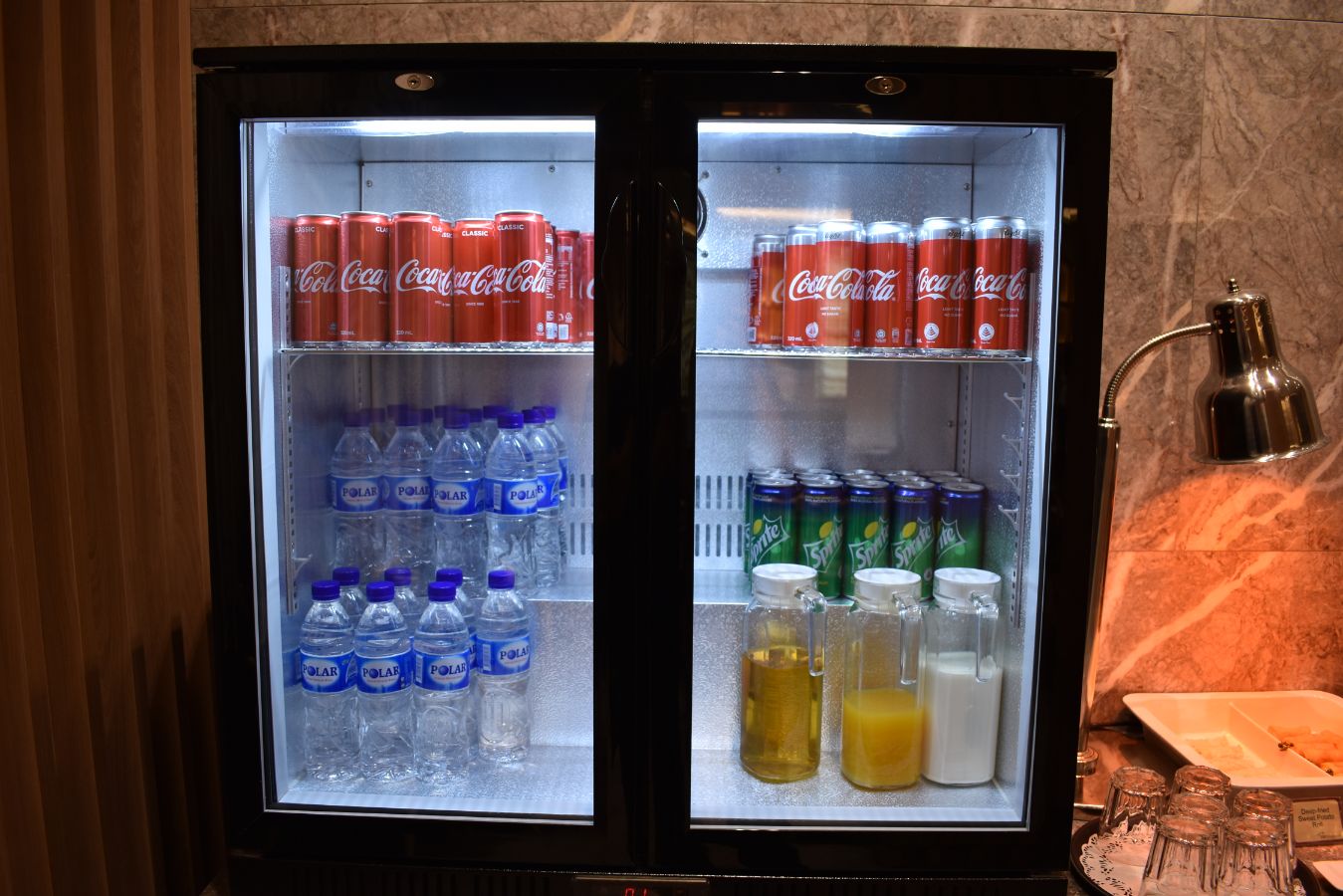 If you want the good stuff, you'll need to pay for it at the bar. Access to the Changi Lounge comes with a complimentary Tiger Draft half pint, but everything else is chargeable.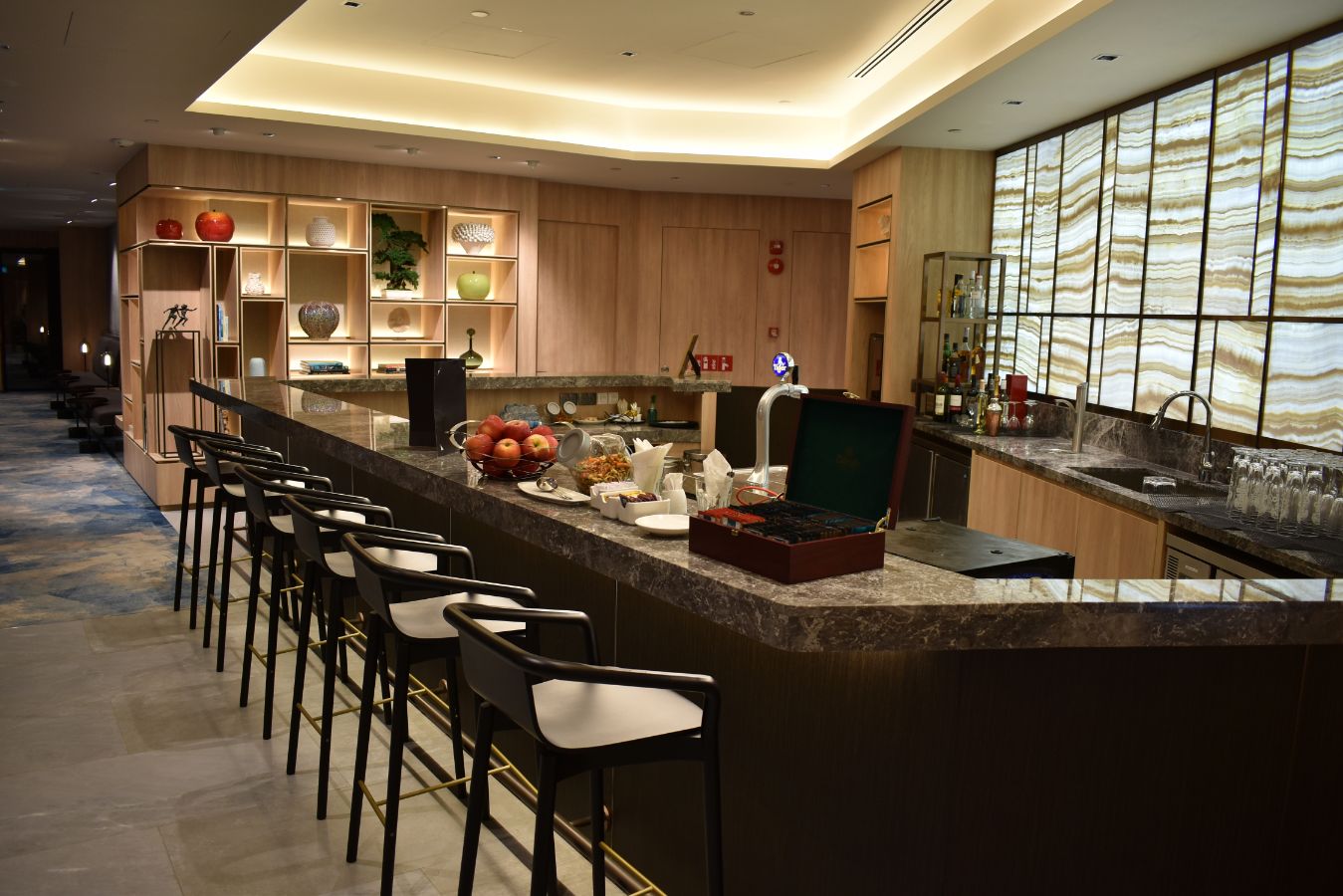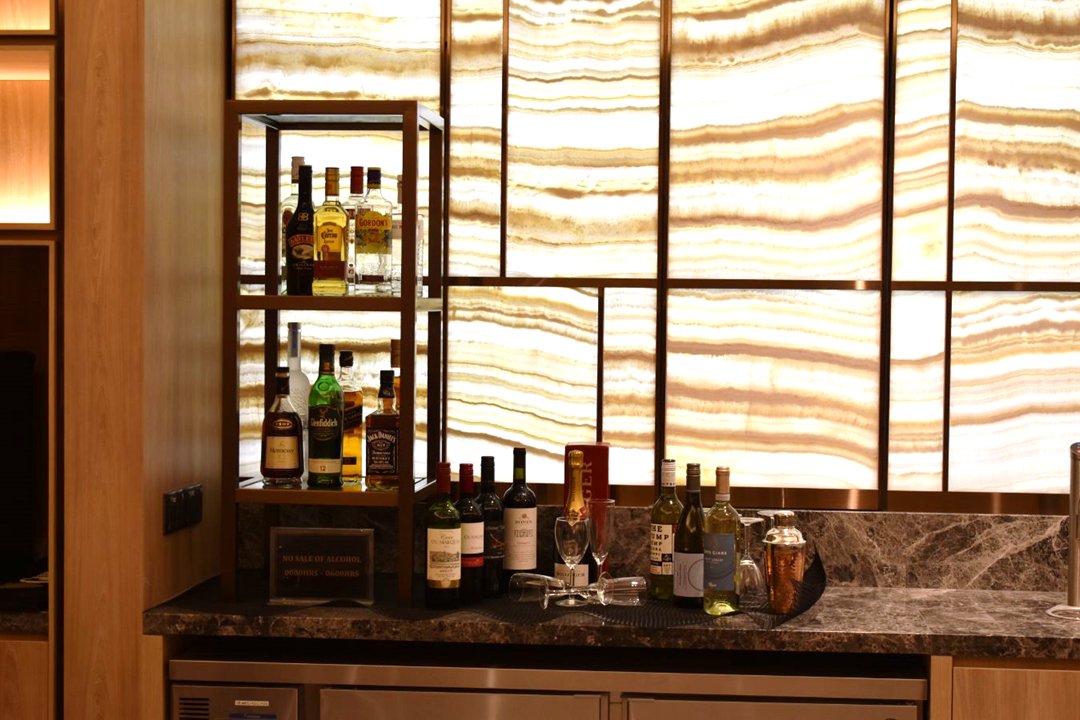 Wines started at $15++ a glass, which is what you'd expect to pay at an airport.

Showers & toilets
The Changi Lounge boasts a total of three shower suites, at the rear of the lounge past the bar.
These are by far one of the most impressive features of the lounge. First up, they're really big- much larger than the ones you'll find even in some First Class lounges. Moreover, they're designed with high quality fixtures- concealed toilets, bidet seats, rain showers, designer taps and marble washtops.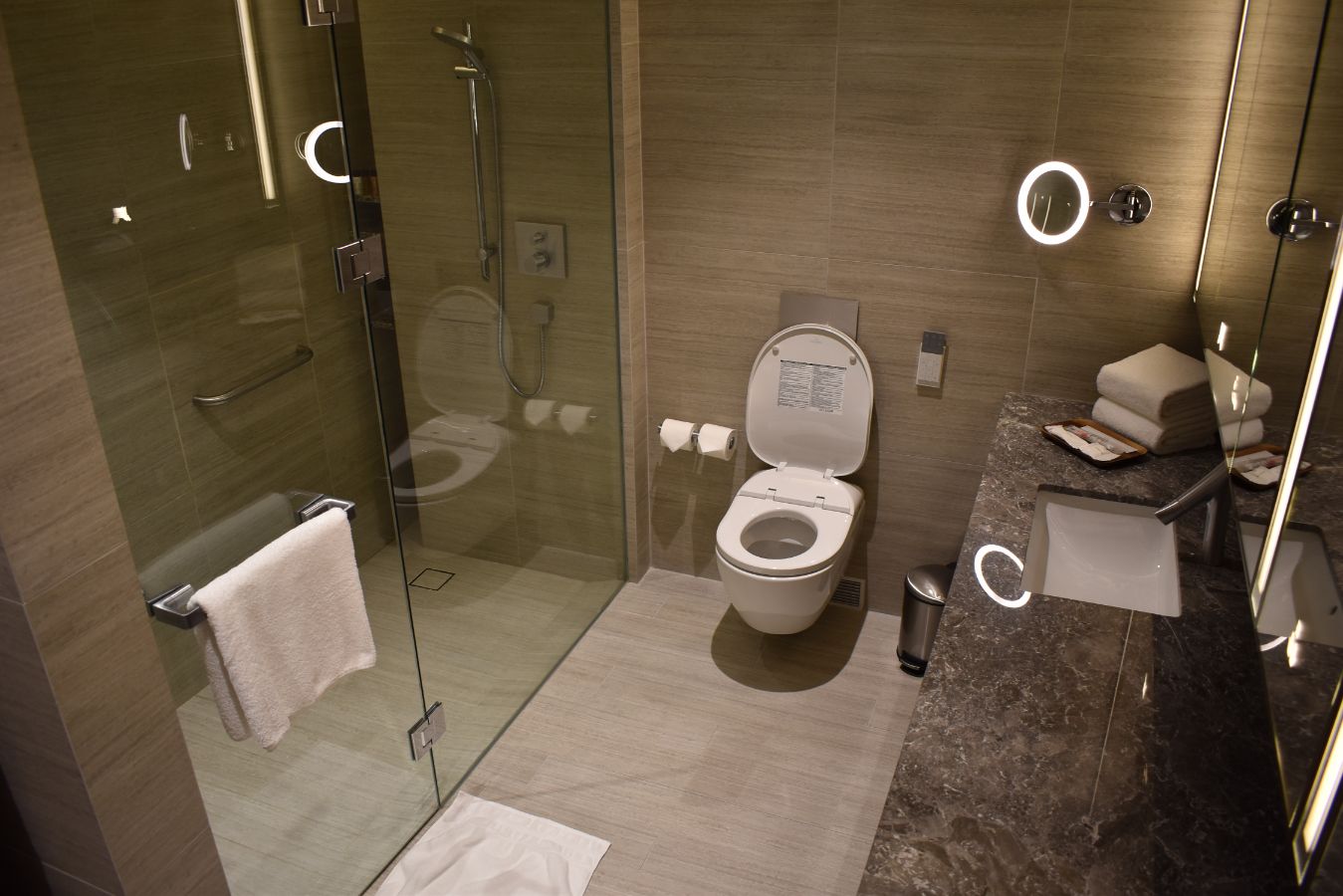 A toilet comes standard with every shower suite, plus there's a space to store your luggage.
Each suite has two towels, plus basic amenities like a toothbrush set, comb, shaving razor and shower cap. Additional amenities are available on request.
The shower features a large-diameter rain shower, plus an additional hand shower. Bonus points for using a concealed shower drain too.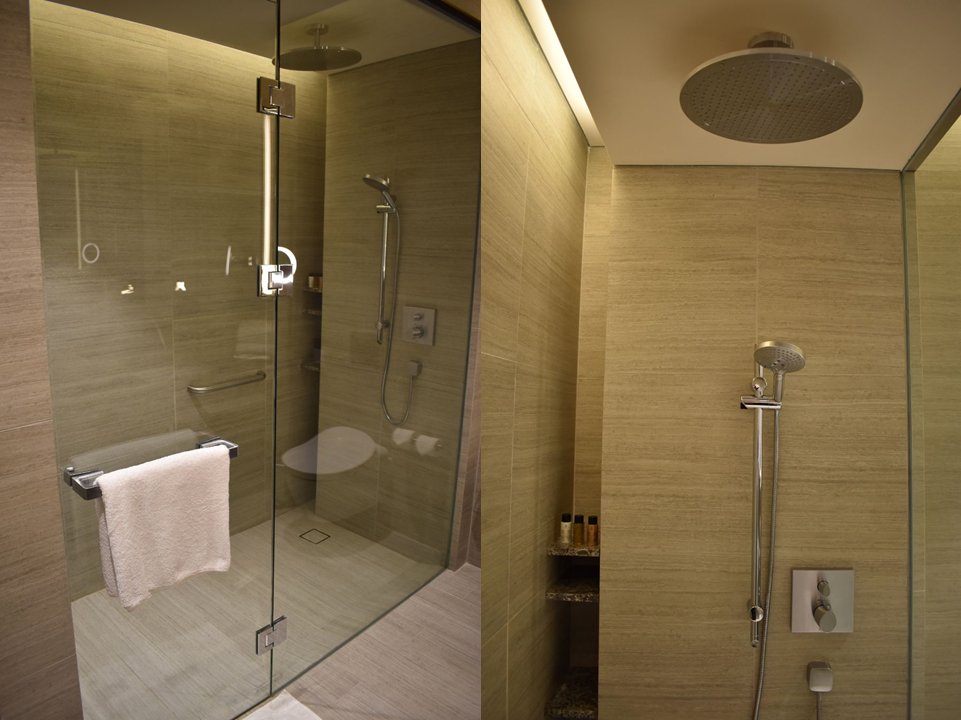 Bath amenities were from a company called Prija– not one I'd heard of before, but apparently pretty high-end.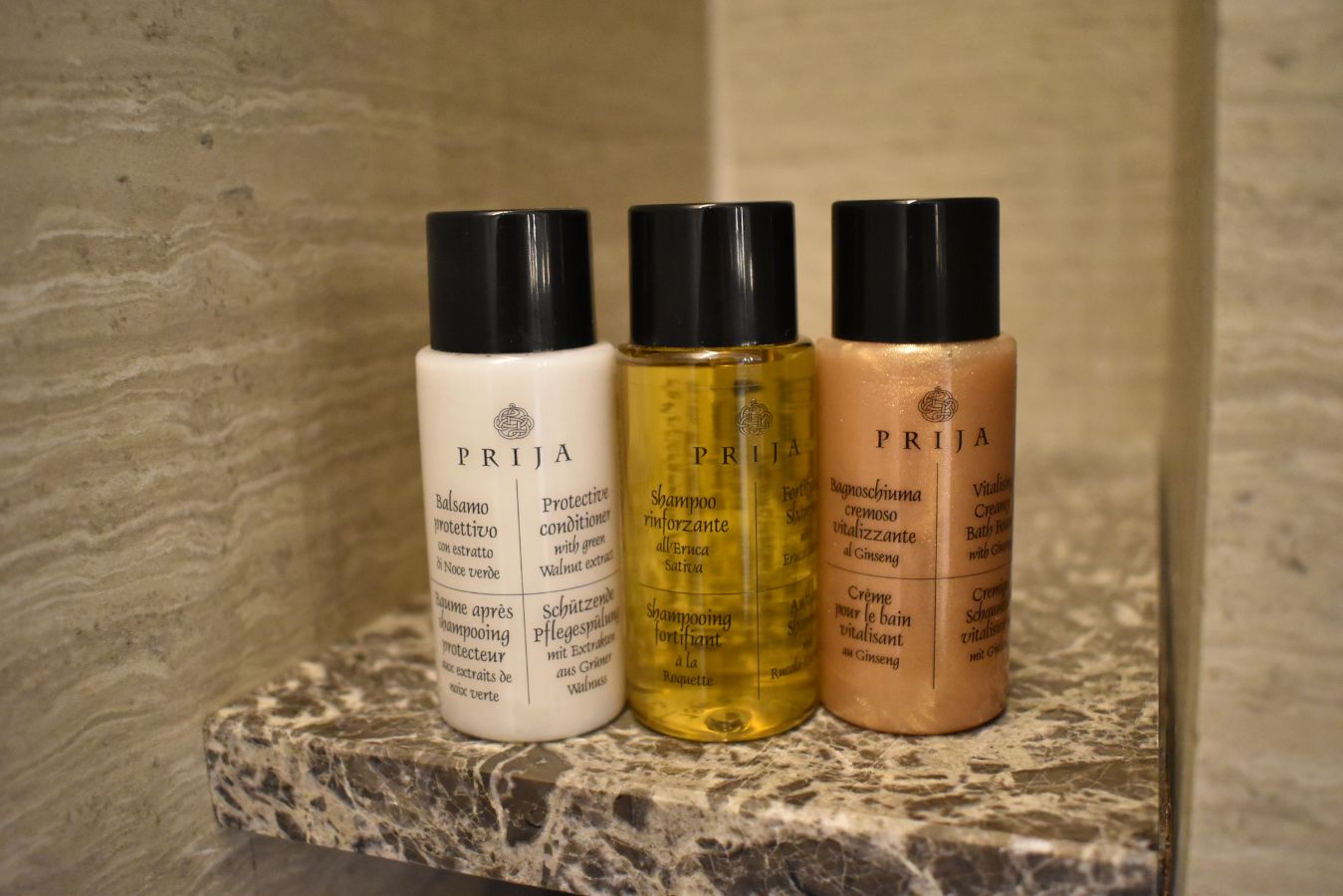 On the whole, the showers are definitely one of the highlights of the lounge. They're clean, spacious, and given the low utilization of the lounge, there was zero waiting time to use one.
Conclusion
The Changi Lounge is an impressive facility, and one hopes that JetQuay takes visual cues from it when redesigning their drab and dreary CIP terminal. I particularly liked the shower suites, and the lightning fast Wi-Fi made getting work done a breeze.
Some not-so-ideal things include the lack of complimentary alcohol, and the need to pay an upcharge for a nap room. The lack of a premium ice cream option also seemed a bit odd, given the otherwise luxurious confines.
I've only been to Jewel a handful of times, but every time I've popped my head into the Changi Lounge, it seems to be deserted. On the one hand, that's good- it means it's a relative oasis amidst the bustle of the airport. On the other, one hopes the lack of utilization doesn't lead to its early demise.
All in all, the Changi Lounge is definitely worth seeing for yourself the next time you're passing through the airport, assuming you have an unlimited-visit Priority Pass.