Alaska Mileage Plan has launched its latest sale on miles, which runs from now till 27 August, 2.59 p.m SGT. Mileage Plan members can get up to a 50% bonus on miles purchases.
Offers are targeted, so you'll want to check yours via the link below:
Check your Mileage Plan bonus offer here
This isn't the largest sale in recent memory (there was a 60% bonus back in June), but it's nonetheless interesting because Alaska's oneworld membership timeline has been moved up. Instead of 2021, it will now join the alliance by the end of 2020.
Joining oneworld means more redemption partners and uses for Mileage Plan miles, but it may also mean revised award charts and new award rules.
Alaska Mileage Plan's latest sale
My account was only targeted for a 40% bonus, which tiers as follows:
Buy 1,000-2,000 miles: No bonus
Buy 3,000-100,000 miles: 40% bonus (1.96 US cents/mile)
Alaska Mileage Plan no longer imposes the usual 7.5% tax on mileage purchases, which means the cost per mile with a 40% bonus comes down from 2.11 to 1.96 US cents.
Mileage Plan members can buy a maximum of 100,000 miles (pre-bonus) per transaction, and a maximum of 150,000 miles (also pre-bonus) per year.
However, since Mileage Plan tickets can be redeemed for anyone, there's nothing stopping you from opening another account to buy more miles. MVP, MVP Gold, and MVP Gold 75K Mileage Plan members have no such cap.
If you were targeted for a 50% bonus…
If you were targeted for a 50% bonus, your cost per mile will be 1.83 US cents each.
The largest bonus we ever saw on Alaska Mileage Plan miles was 60%, back in June (1.72 US cents each). It's hard to say whether we'll ever see that return; the 60% offer started in April, just as Covid-19 was escalating and US domestic passenger traffic was hitting all-time lows. Alaska might have felt the pinch to do something really special, if only to conserve its cashflow.
Note: According to OMAAT, US-based members are seeing an additional bonus: if they purchase at least 30,000 miles during this sale, they'll receive a further bonus of up to 60% from October 5-31. If you don't see that wording on your landing page, however, don't count on it
Covid-19 is far from over in the States, but domestic passenger numbers are much higher now. So it's anyone's guess really, and I'll just say you should only buy miles if you can think of an immediate use for them.
If you were targeted for a 40% bonus- don't bother. We'll definitely see those prices come back in the future.
Is it worth buying Alaska Mileage Plan miles?
For trips to Japan on JAL
It's no longer the amazing sweet spot that it was before, but in the cold light of day, paying 25,000 miles for a one-way Business Class ticket to Japan is still good value. With the current price of 1.72 US cents per mile, a round-trip itinerary would cost ~S$1,350.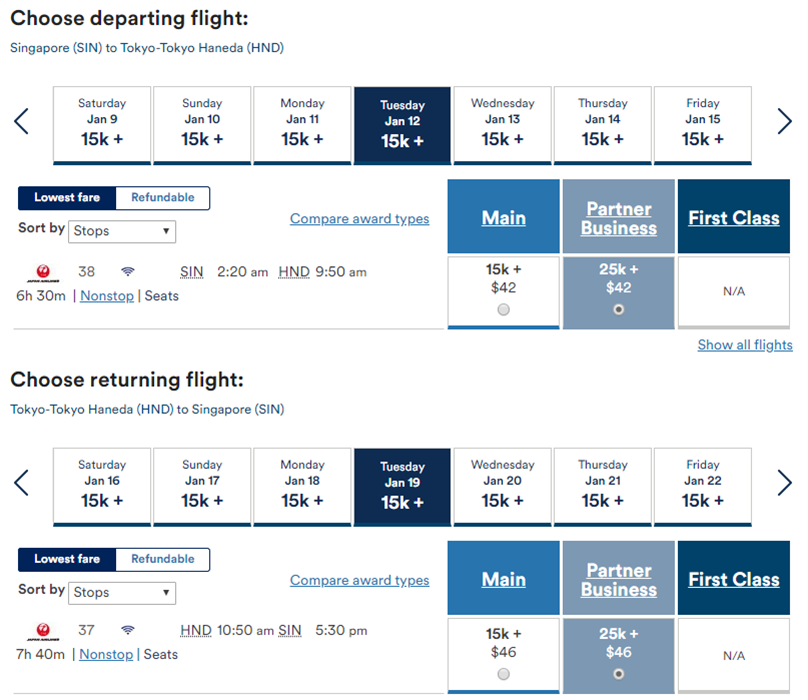 Award space tends to be generous, and it's not uncommon to find dates with 4+ Business Class seats available.
For trips to the USA on Cathay Pacific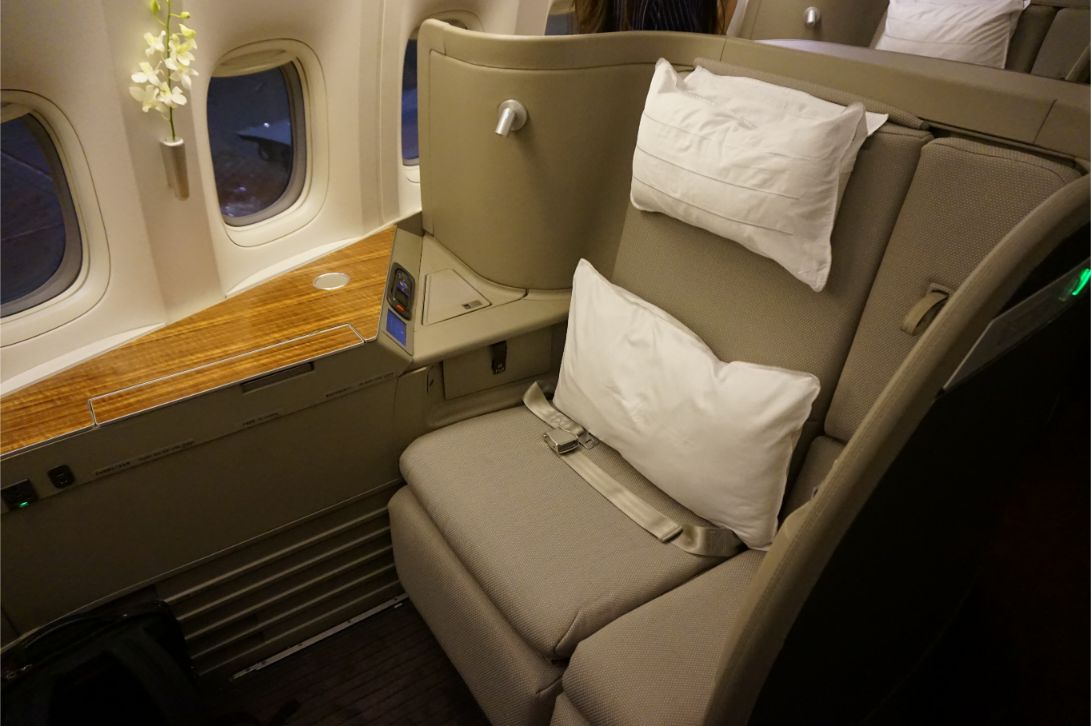 Alaska Mileage Plan charges just 50,000/70,000 miles for a one-way Business/First Class award between Singapore and the USA on Cathay Pacific.
Alternatively, you can fly between Singapore and Tokyo for 22,500 miles on Cathay Pacific. Unlike the Japan Airlines option above, however, you'll have to do a stopover in Hong Kong.
Note that Cathay Pacific awards cannot be booked on the Mileage Plan site. You'll have to call up customer service to get it processed.
For trips elsewhere
Alaska Mileage Plan has a wide variety of partner airlines, some of which may be useful for flying point to point outside of Singapore:
American Airlines

British Airways

Cathay Pacific

Condor

Emirates

Fiji Airways

Finnair

Hainan Airlines

Icelandair

Japan Airlines

Korean Air

LATAM

Qantas

Singapore Airlines
Other sweet spots you can consider include:
50,000 miles for a one-way Business Class award between Bangkok and the USA on Hainan Airlines

65,000/75,000 miles for a one-way Business/First Class award between Singapore and the USA on JAL

120,000 miles for a round-trip Business Class award between Singapore and Hawaii on Korean Air (one-way redemptions not allowed)
There are no fuel surcharges on Mileage Plan awards, except on British Airways, Hainan Airlines, and Icelandair.
Singapore Airlines was recently added as a Mileage Plan redemption partner, but as we showed in our analysis, it really doesn't make sense to buy Mileage Plan miles for Singapore Airlines travel. You'd be much better acquiring KrisFlyer miles for cheap, then redeeming them for flights.
What card should I use?
Purchases of Alaska Mileage Plan miles are processed by Points.com in USD. Here's the best cards to maximize the miles earned on your purchase:
Earn Rate
Remarks
Citi Rewards
Apply here


4 mpd

Cap of S$1K per s. month

UOB Visa Signature
Apply here


4 mpd

Min S$1K Max S$2K FCY spend per s. month

SCB Visa Infinite


3 mpd

Min spend S$2K per s. month

UOB PRVI Miles
Apply here

2.4 mpd

S. Month= Statement Month | C. Month= Calendar Month
I personally don't recommending the DBS Woman's World Card, as many people have reported issues with getting the bonus points credited.
When it comes to Points.com purchases, some people may run into issues using a Singapore-issued card. I can't quite explain why this happens, because some don't encounter any issues, and others never seem to be able to get their transactions through. Your best bet is to use an Alaska Mileage Plan account that is at least 10 days old, and try a different card if your transaction doesn't go through the first time.
Other important things to note
Due to the current coronavirus outbreak, Alaska Mileage Plan is waiving all change and cancellation fees for award tickets issued up till 8 September 2020, for travel up till 8 August 2021. This replaces the usual US$125 fee.
Alaska Mileage Plan miles do not expire so long as you credit or redeem at least one mile every 24 months.
Conclusion
A 50% bonus may make sense for some, but given the uncertainty in the market, I definitely wouldn't spring for a mere 40% bonus- we'll certainly see that return in the future.
Once again, don't buy miles speculatively; only buy them if you have an immediate way of redeeming them.