For as long as I can remember, the AMEX Rewards Card offered the most generous sign-up bonus in Singapore.
Cardholders who spent S$1,500 in the first 3 months of approval would receive a total of 24,000 Membership Rewards points, or 13,333 miles. The spend to payoff ratio was simply unbeatable.
Unfortunately, the AMEX Rewards Card is kind of like American Express' forgotten child. It isn't part of the MGM program, there haven't been any active marketing efforts for years, and it now seems like American Express has decided to call time on the sign-up bonus.
No more sign-up bonus on the AMEX Rewards Card

I don't know exactly when this happened, but phister on the comments alerted me that the sign-up bonus for the AMEX Rewards Card has disappeared. Wayback Machine coverage of the American Express site is patchy to say the least, so my best guess is this was pulled sometime in July.
😥 Don't get your hopes up
American Express hasn't fully purged all references to the sign-up bonus from its website. You might still find snippets like the one below, but they all direct you to the card's main landing page where the bonus is gone.
With the sign-up bonus gone, there's really no reason to apply for the AMEX Rewards Card anymore. Members earn 1 Membership Rewards point per S$1 spent, or an equivalent rate of just 0.56 mpd.
There's a complicated system of bonuses supplementing that, like a 100% bonus on all spend in the first 3 months, a 50% bonus at your "Favourite 5 Places", and a 50% bonus for spending at least S$5,000 per year, but the base earn rate is so low that it's not worth considering.
What are the best sign-up bonuses now?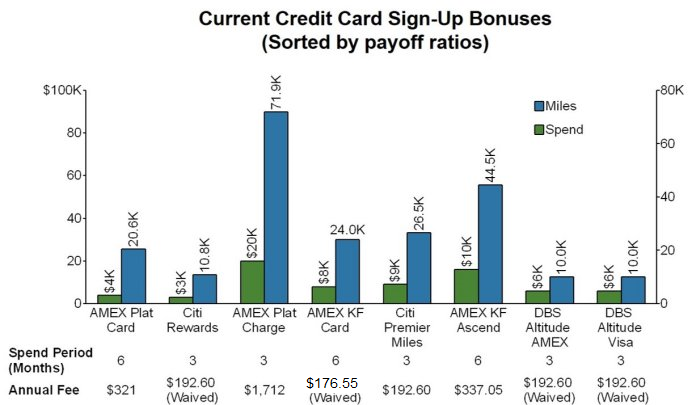 The demise of the AMEX Rewards Card's sign-up bonus changes the landscape somewhat.
If we look at which cards offer the biggest bonus for a given amount of spending, it's surprising that the oft-overlooked AMEX Platinum Card now takes pole position.
Apply for the AMEX Platinum Card
If you spend S$5,000 in the first 3 months of approval, you'll receive a total of 37,000 Membership Rewards points (25,000 bonus + 12,000 for signing up via MGM– any of the links here will grant you the MGM bonus), as well as a S$150 Lazada voucher.
Once you offset the voucher from the S$321 annual fee, your net outlay is S$171, for which you earned 37,000 Membership Rewards points (20,556 miles). The cost per mile is therefore 0.83 cents, extremely decent by my standards (don't forget the value of the AMEX Love Dining benefits too).
This offer is valid for approvals by 30 September 2020.
After that you might consider the Citi Rewards Card, which recently extended its sign-up bonus till September.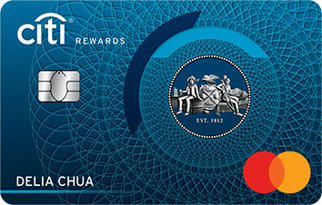 Apply for the Citi Rewards Card
If you're new-to-bank (i.e no Citi principal card now or in the last 12 months), you'll receive 27,000 bonus ThankYou points when you spend S$3,000 in the first 3 months of approval. That's equal to 10,800 miles, and the first year fee is waived.
Remember, if you spend that S$3,000 on 10X (4 mpd) categories, you're looking at a total haul of 22,800 miles- a really decent yield.
This offer is valid for applications submitted by 30 September 2020.
For a full summary of sign-up bonuses, refer to this page.
Conclusion
While I'd certainly love to see it happen, I think it's unlikely we'll ever see the AMEX Rewards Card's sign-up bonus returning. The continuing existence of the bonus always seemed to be more oversight than intentional, and now that American Express has removed it, there's no real reason to add it back.
Even though I cancelled it long ago, I'll always have fond memories of this white card. With an entry-level income requirement, it was one of the easiest sign-up bonuses for those just getting started in the miles game. I applied early in my first job and walked away with an easy 13,333 miles- a weird number to be sure, but who's complaining?