Back in March 2020, Singapore Airlines introduced a complimentary rebooking policy giving customers the flexibility to adjust their travel plans without incurring change fees, amidst the COVID-19 outbreak. 
The first version of this policy covered tickets issued up to 30 June 2020 (actual travel could be beyond this date). However, with the indefinite moratorium on air travel, Singapore Airlines has been forced to progressively extend it.
The latest version of the policy now covers commercial bookings and award redemptions made up till 30 June 2021. 
SIA's complimentary rebooking policy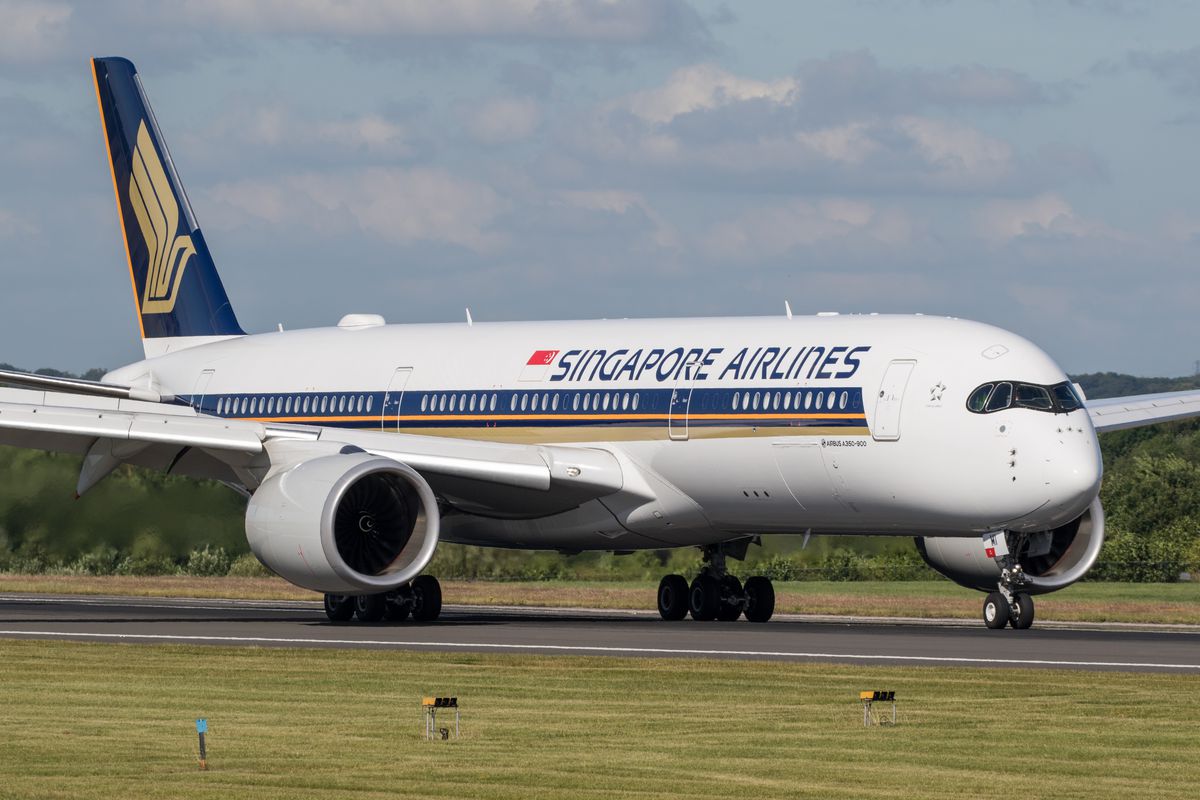 Singapore Airlines passengers can make unlimited, complimentary changes to their travel dates as per the table below:
| | |
| --- | --- |
| Date of Change | Remarks |
| On/before 30 June 2021 | Unlimited free changes |
| From 1 July 2021 | One free change |
Any booking changes must be made before the original travel date or within a year of the ticket's date of issuance.
Both dates and destinations can be changed. Travel dates can be changed via the Manage Booking function on the SIA website; destination changes will require contacting Singapore Airlines. If your booking was made through a travel agency or partner airline, you will need to contact them directly for assistance. 
While change fees are waived, you will still be required to pay any fare differences. To illustrate, suppose I originally booked a SIN-LAX itinerary for travel in March 2021. 
Subsequently, I wish to change it to travel in July 2021. While I won't pay any change fee, I'll need to top up S$812 in fare and S$13.30 in taxes (the USA International Arrival Tax is based on a percentage of the fare, hence it changes as well). 
In some cases, fare differences can be substantially more than change fees, so take note. 
Award tickets enjoy free changes too
If you redeemed a Singapore Airlines ticket using your KrisFlyer miles, you'll also enjoy free unlimited changes just as if you bought a commercial ticket. 
| | |
| --- | --- |
| Date of Change | Remarks |
| On/before 30 June 2021 | Unlimited free changes |
| From 1 July 2021 | One free change |
This overrides the usual US$25 admin fee for changing a Saver award (Advantage awards already do not have any change fees). 
Do note that this does not apply to partner airline bookings made with KrisFlyer miles, nor no-show fees. Be sure to make your changes before your travel date comes round!
What happened to free refunds?
The complimentary rebooking benefit outlined here is not the same as the travel waiver policy that Singapore Airlines has in place.
SIA's travel waiver policy states that passengers who booked a Singapore Airlines ticket on or before 15 March 2020, with travel up till 31 March 2021, are entitled to a full refund or bonus travel credits.
The argument goes that MOH issued its blanket advisory against global travel on 15 March 2020, so anyone who made a booking from 16 March 2020 knew what they were getting themselves into. And since tickets can be booked at most a year in advance, it's impossible that someone booked a ticket on/before 15 March 2020 with travel from 1 April 2021 onwards. 
Therefore, the complimentary rebooking benefit is for those who made bookings more recently, or who want to make a booking now. You can refer to the chart below for the full decision tree- the yellow boxes refer to the complimentary rebooking benefit; the green boxes refer to the travel waiver policy for refunds or bonus travel credits. 
If your ticket is not currently eligible for a free refund under Singapore Airlines' COVID-19 travel waiver policy, don't rush to cancel it just yet. You'll still get a full refund without fees if Singapore Airlines subsequently cancels your flight. 
With all the uncertainty regarding COVID-19 lockdowns and resurgences, flight schedules have been known to change at the last moment (I'm thinking of Melbourne's five-day flash lockdown). If you proactively cancel a flight, you will not get a refund of your fees even if Singapore Airlines subsequently cancels that flight anyway! 
Conclusion
Singapore Airlines continues to offer greater flexibility on both award and commercial tickets, although it's not quite gone to the extent of US airlines, which have eliminated change fees "permanently" (I'm skeptical because nothing is ever really permanent in aviation; it'd be better read as "until further notice"). 
As Singapore begins vaccinating its general population from April, I'm really hoping there'll be opportunities for quarantine-free travel in the second half of this year. Until then, these flexibility policies allow you to adopt a wait and see approach, and you should definitely hold off on any non-refundable hotel or activities bookings for now.