Hilton Honors has been one of the most proactive loyalty programmes when it comes to extending status and granting concessions for requalification during COVID-19. Back in 2020, they announced two status extensions- first to March 2021, then to March 2022. 
Now, they've unveiled a third extension to March 2023, along with elite night rollovers, reduced qualification thresholds, and a further suspension on points expiry. 
Elite status extended till March 2023
All current Hilton Honors elite members will have their status extended till 31 March 2023. This means that they will not need to requalify in 2021; the next requalification window will be from 1 January to 31 December 2022. 
Requalification requirements cut by 30%
For the 1 January to 31 December 2022 requalification window, Hilton will make it 30% easier to qualify for status by reducing the nights, stays or points that need to be accrued. 
Requalification in 2022

Tier
Nights
Stays
Points
Silver
10


7

4


3

25,000


17,500

Gold
40


28

20


14

75,000


52,500

Diamond
60


42

30


21

120,000


84,000
For perspective, Hilton Honors reduced elite qualifying requirements by 50% in 2021, so a 30% reduction is somewhat less generous (but still very welcome). 
2022 will also see milestone bonuses and elite status gifting thresholds reduced as follows:
Milestone Bonus: 10,000 bonus points for 30 elite nights; additional 10,000 bonus points for every 10 additional elite nights, one-time 30,000 bonus points for 60 elite nights
Status Gift: Gift Gold status with 40 elite nights, or Diamond status with 70 elite nights
Elite nights will be rolled over
All elite nights earned in 2021 will automatically be rolled over and count towards 2022 qualification. For example, if you accumulated 15 elite nights from 1 January 2021 to 31 December 2021, you'll start 2022 with 15 elite nights in your account.
You may remember that Hilton previously rolled over elite nights earned from 1 January 2020 to 31 December 2020 to 2021; do note these nights will not be rolled over again. 
Points expiry extended to end-2022
Hilton Honors points normally expire after 12 months of inactivity, but the programme is pausing points expiry all the way till 31 December 2022. 
Earning or redeeming at least 1 Hilton point extends the life of the entire balance by 12 months. 
Conclusion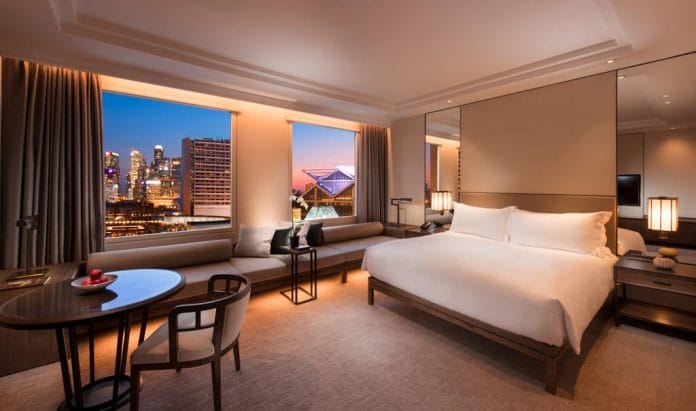 Hilton's latest batch of loyalty extensions and concessions is great news for any Hilton Honors elite, and a move I hope other chains match too.
Hilton's elite ranks are probably quite swollen at the moment (thanks to these extensions plus the fact that elite status is given away certain credit card holders), so it's true you shouldn't expect the same level of treatment a Hyatt Globalist or Marriott Ambassador might receive (when I stayed at the Hilton Munich as a Diamond I got free breakfast and that was it).
That said, some status is better than none at all, and you'll be able to enjoy it till March 2023 at the very least.