Singapore Airlines has tightened its integration with Scoot by adding two new KrisFlyer Milestone Rewards, introducing pre-flight and onboard benefits for KrisFlyer Elite Silver and Gold members, and enhancing the accrual rate for Elite miles on Scoot flights. 
There's nothing groundbreaking here, but it's welcome news for any KrisFlyer members flying on SIA's budget arm.
New KrisFlyer Milestone Rewards for Scoot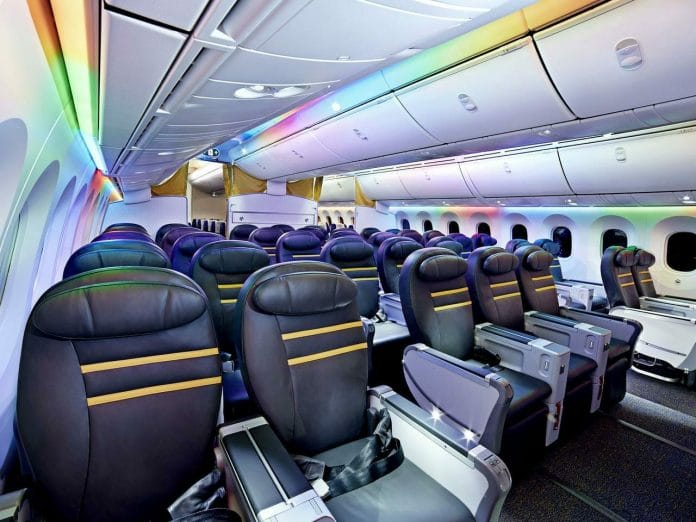 In January 2021, Singapore Airlines introduced KrisFlyer Milestone Rewards, which replaced the former Elite Gold Rewards. These small gifts like bonus KrisPay miles or KrisShop vouchers are meant to recognise members as they hit various milestones towards requalification (and beyond). 
Singapore Airlines has now added two additional KrisFlyer Milestone Rewards for travel on Scoot, unlocked at the 1,000 and 2,500 Elite miles mark. 
🏆 KrisFlyer Milestone Rewards
Elite Miles
KrisFlyer Milestone Reward

1,000

[New]

1,000 bonus KrisFlyer miles on next Scoot flight

2,500

[New] 20% discount voucher on Scoot

5,000

1,500 KrisPay miles (equivalent to S$10)

10,000

S$20 KrisShop Promo Code

20,000

25% Bonus KrisFlyer Miles

30,000

50% Bonus KrisFlyer Miles

40,000

5,000 KrisFlyer Miles Redemption Discount

60,000

Double KrisFlyer Miles

75,000

Short-haul Advance Upgrade

100,000

Premium Economy Class Advance Upgrade
On achieving 1,000 Elite miles, members will receive 1,000 bonus KrisFlyer miles on their next flight with Scoot, in addition to the actual miles earned for a single flight segment. 
On achieving 2,500 Elite miles, members will receive a 20% discount voucher for their next Scoot booking, valid "on selected fare types" (it's not stated explicitly which ones). 
The remaining eight KrisFlyer Milestone Rewards remain the same. I've done a detailed rundown in this post, so be sure to check it out for more information. 
One important thing to note about KrisFlyer Milestone Rewards is that only Elite miles accrued on Singapore Airlines and Scoot flights will count. While you can earn Elite miles with other Star Alliance and SIA partner airlines (e.g. Lufthansa, Virgin Australia), they will not count towards the calculation for Milestone Rewards.
New perks for KrisFlyer Elite members on Scoot
From February 2022, KrisFlyer Elite Silver and Elite Gold members will enjoy the following benefits on Scoot:
Priority check-in and boarding
Additional 5kg baggage allowance with any baggage purchase
Complimentary standard seat selection
25% tier bonus on actual miles flown
PPS Club and Solitaire PPS Club members already enjoy these benefits, along with a one-time flight/date change fee waiver.
If you ask me, these benefits feel really weak. Would it kill to give elite members a free checked bag? And why not extend lounge access as well- Qantas does it for elites flying Jetstar. 
Enhanced Elite miles accrual rate on Scoot
From 17 January 2022, KrisFlyer members flying with Scoot will accrue Elite miles at a rate of 2.5 Elite miles per 1 KrisFlyer mile earned, up from the current 1 Elite mile per 1 KrisFlyer mile earned. 
The number of Elite miles you earn depend on whether you're flying entirely on Scoot, or on a mixture of Scoot and Singapore Airlines. 
For itineraries entirely on Scoot
If you're flying exclusively with Scoot, you'll earn Elite miles based on the fare and add-ons (except e-Visa, travel insurance/Scoot Protect), not the actual distance flown. 
To illustrate, consider this S$77 SIN-BKK ticket. Only S$20 is base fare, so this KrisFlyer member will earn 20 KrisFlyer miles and 50 Elite miles (from 17 January 2022; prior to this he/she will earn 20 Elite miles). 
Miles earned are subject to currency fluctuations based on prevailing exchange rates. Taxes, infant tickets, credit card processing fees and amounts offset using Scoot vouchers are not eligible for miles accrual.
For flights that are partially paid with KrisFlyer miles, only the cash portion (i.e. paid by credit or debit card, etc.) is eligible for miles accrual. Flights that are fully paid with miles or Scoot vouchers are not eligible for miles accrual.
For mixed Scoot & Singapore Airlines itineraries
If you're flying on a single itinerary that involves both Scoot and Singapore Airlines operated flights, you'll earn Elite miles based on the fare class of your ticket and the actual mileage flown on the Scoot sector. 
| | |
| --- | --- |
| Cabin Class | Accrual |
| C, D, I, J, U, Z | 25% |
| A, F, P, R, S, Y | 20% |
| B, H, M, W | 15% |
| N, O, X | 10% |
The same rate of 2.5 Elite miles per 1 KrisFlyer mile applies, so if you fly 1,000 miles on the Scoot sector in an X class ticket, you'll earn 100 KrisFlyer miles and 250 Elite miles.
As before, PPS Club members will not earn any PPS Value when flying on Scoot. But if nothing else, this should provide a nice little boost to KrisFlyer Elites who travel frequently on Scoot. 
Conclusion
KrisFlyer Elite members can look forward to additional KrisFlyer Milestone Rewards and new benefits when flying Scoot, as well as a faster rate of Elite mile accrual. It's not terribly exciting (especially given how watered-down the benefits are), but it's better than nothing I suppose.
Don't forget to catch up on the other big announcements Singapore Airlines made yesterday, such as a further extension to KrisFlyer miles validity and an additional year of elite status for existing members.