Years from now, we're going to look back on the period of April to July 2018 and ask each other: where were you when the miles game went crazy?
After 97 days of miles-driven madness, the Citibank-Apple Pay 20X promotion is finally coming to an end on Tuesday. Only Citibank knows how much was spent, how many points were earned, and ultimately whether the promotion achieved its goal.
Whatever the case, I think it's safe to say that it'll be a very, very long time before we see something like this again. In memoriam of this momentous period, and for great posterity/ SEO glory, let's revisit the most insane 97 days in the Singapore miles and points game.
Fashionably late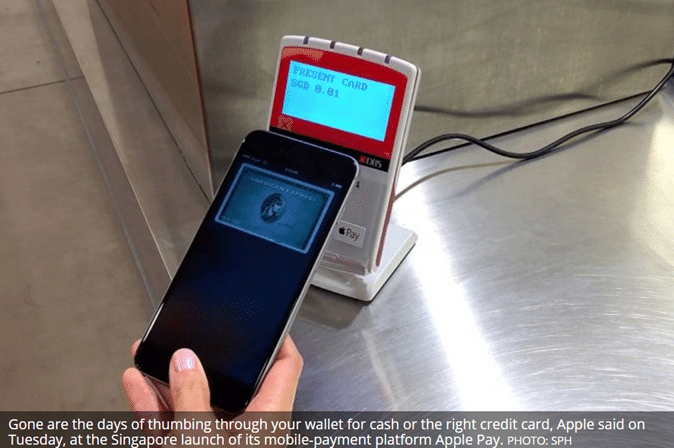 Apple Pay debuted in Singapore in April 2016 on American Express credit cards. During the launch event, Apple said it would work with credit and debit cards from other banks in Singapore "in the coming months". Well, apparently Citibank didn't get the memo, because it was a full two years before Apple Pay was finally made available on Citibank Singapore's cards.
But like every latecomer to a party, Citibank was determined to grab attention. On 26 April 2018, Citibank finally added support for Apple Pay in Singapore. Later that day, word started circulating in The Milelion's Telegram Group about a most interesting eDM- 20X points on everything!
20X rewards points was the equivalent of 8 mpd. Given the ubiquity of mobile payment accepting contactless terminals, this was as practically 8 mpd everywhere. It was one of those things that just seemed too good to be true.
In the days that followed, however, it was confirmed that the promotion was, indeed, without cap. 8 mpd. Everywhere (fine, almost everywhere). Without cap. There's something to be said about being fashionably late.
97 days spanned between 26 April and 31 July 2018. It was time to make hay. And a lot of it.
While the sun shines
"Every individual is continually exerting himself to find out the most advantageous employment for whatever capital he can command"
-Adam Smith, The Wealth of Nations
With a limited-time promotion like this, the first question that many people must have asked themselves was: how do I bring forward as much expenditure as I can?
The obvious answer was to find stores of value which could be paid for with Apple Pay. I provided some ideas: NTUC and Dairy Farm vouchers, Qoo10 gift cards, Suica contactless cards, pre-paying Singtel bills, Kopitiam cards, IKEA gift cards. I'm sure there must be other good options out there too.
We'll never know just how many people did this, but I'd hazard a guess that the working capital of any merchant which accepts Apple Pay for stored value facilities has gone up significantly. The MAS stipulates that any company which issues stored value facilities must register with the authority if the total outstanding value exceeds S$30 million. One wonders if we're going to see a few new registrations soon.
The legacy of this promotion is clear to see on Carousell, which is now awash with discounted vouchers of all sorts. This bounty can be enjoyed even by people who don't play the miles game- if you have any cashback-loving friends, you might want to give them a heads up that this is now their turn to make hay.
Adam Smith's quip about each individual exerting himself to find the best deployment of capital never rung more true than during this period, based on the stories I've been hearing.
I've heard of people who convinced their bosses to do a mid-year bonus giveaway in the form of supermarket vouchers (don't trouble yourself, I'll get them!). I've heard about couples who selected their wedding venue based on the acceptance of Apple Pay. I've heard of a guy who spent 90 minutes tapping his card 100 times at a terminal to circumvent the maximum transaction limit. I've heard of people bringing forward elective surgery (Shinagawa Eye Centre takes Apple Pay, you know), hair care and spa packages, gym memberships and all manner of self-improvement.
As with every promotion, some people got a bit too clever for their own good. Like the TransferWise saga.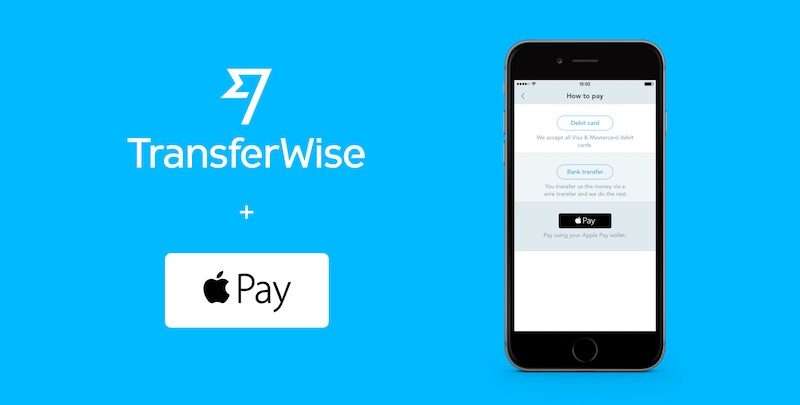 TransferWise is a service that allows you to send money to the bank account of anyone around the world through your credit card for a small fee. TransferWise also supports Apple Pay. You can see where this story goes.
People started converting AUD to SGD (the cheapest currency pair) and paying TransferWise for the fees and funds through Apple Pay. The funds were channeled into their local bank account, which they'd then use to pay off the bill. People were passing through tens or hundreds of thousands of dollars, earning 8 mpd and paying off the bill, all at a cost of 0.4-0.5 cents per mile.
Was this going to be the Singapore equivalent of buying dollar coins? If it was, it didn't last very long. A few weeks after word of this got out, those who had used TransferWise with Citibank Cards and Apple Pay started reporting their points balance was set to 0. They didn't just lose the points they'd earned from TransferWise, they lost everything.
Citibank told them that the bank was looking into points earned on ineligible transactions, and that their points accrued from retail would be refunded soon. Days passed and no one's points came back. Points were briefly restored and then disappeared again within 24 hours. As of today, I'm not aware of anyone who's gotten their points back yet. I'm…divided on this. On the one hand, you play with fire, you're going to get burned. On the other, the bank should be working quickly to come to a conclusion on the matter.
Perhaps this was the moment where Citibank began to realise it may have underestimated the sheer enthusiasm of the miles community…
Trouble brewing
When Citibank conceptualized the Apple Pay promotion, their bean counters must have run some sort of financial modeling to estimate the total anticipated costs. The problem is: how do you estimate the worst case scenario in a promotion with no cap?
Maybe that's a scenario Citibank now wishes it took a little more seriously, because on 6 July 2018, 70 days after the promotion started, Citibank quietly updated their T&Cs to exclude spending at MCC 5944 (Clock, jewelry, silverware and watch stores). Presumably, the back end was seeing way too many people dropping five digits on a watch or engagement ring to be comfortable.
Citibank did this without notifying its customers, which is poor form in anyone's book. However, stranger things were still to come.
Towards the second half of July, a significant number of users started reporting that their high value Apple Pay transactions were getting declined, even after calling Citibank. The bank told them their transactions had raised red flags and were being preemptively blocked to prevent fraud. CSOs suggested that cardholders use their physical cards instead, which led some to believe that Citibank was attempting to use fraud protection as a way of weaseling out of the promotion.
I did not personally encounter such issues, although truth be told I've spent a decidedly modest amount over the course of this promotion. Nonetheless, I imagine some Citibank customers will end the month with some degree of antipathy towards the bank, which is kind of a shame.
If the Citibank team is reading this with a growing sense of dread at the red ink piling up, the best solace I can give you is that 31 July is almost here.
Brave new world
In news that should surprise no one at all, I've received official confirmation the Apple Pay promotion will not be extended.
Some will point to OCBC and the Titanium Rewards 10X campaign as precedent for such promotions getting extended. But let's be clear. This is no OCBC Titanium Rewards 10X promotion with a per-card cap. This is 20X of uncapped mayhem, and it's simply not sustainable for the bank. Others are hoping that Citibank will do a similar promotion with Google Pay if/when Citibank cards start working with the platform. Fat chance.
You know what sort of bugs me? We'll never know if this is exactly what Citibank intended all along, or whether this was something that got way out of hand. Was it a calculated decision to engage the Singapore miles community? Or was it the kind of promotion that ends the career of a certain bank executive?
One thing's for sure though- 8 mpd, uncapped, has been a game changer for everyone. Front line cashiers have been educated by countless customers (some patiently, others less so) on the ins and outs of contactless payments. Supermarket managers have issued endless reams of vouchers. Boutique sales staff have come to realise the "$100 transaction limit" that was drilled into them during training was more of a serving suggestion than a dietary restriction. The world now knows that miles chasers exist, and we are ravenous.
It's going to be very hard to go back to "only" 4 mpd after 31 July. Funny, because it seems like only a short while ago that the unlimited 4 mpd on dining and online transactions offered by the HSBC Advance seemed like the deal of a lifetime. Now we're in a world where uncapped 8 mpd has precedent. There has never been a greater time to be in this game.
I used to complain that we in Singapore didn't get anywhere near the kinds of promotions that cardholders in the USA enjoyed. The last 97 days have made me rethink that. Citibank offered an amazing opportunity. We made hay. The sun's going to set soon.
Who knows what the miles game will throw up next?