[The following is a sponsored post by Accor Plus. All opinions are those of The Milelion]
---
Accor Plus is a loyalty program run by AccorHotels, which owns more than 30 hotel brands including familiar names like Fairmont, Sofitel, Pullman, Novotel, Grand Mercure and MGallery.
Accor Plus members receive complimentary and discounted hotel nights, up to 50% off when dining at hotel restaurants plus other lifestyle benefits. Membership normally costs either $378 or $478 per year– the $378 version comes with one complimentary hotel night, and the S$478 version comes with two.
Having reviewed the features and benefits of the program, I'm of the opinion that paying S$478 for the two-night version represents potentially excellent value for money. Burn your certificates at top-tier hotels in expensive cities, utilize the 50% discount at a couple of high-end restaurants in Singapore and the region, take advantage of additional savings on regular AccorHotels rooms, and you'll easily earn back the value of your membership plus more.
Here's how to use your Accor Plus benefits right:
Stay Plus: One or two free nights at selected AccorHotels properties
Accor Plus members are entitled to one or two complimentary nights in a standard room at participating hotels across Asia Pacific.
There's nothing stopping you from blowing these certificates at an ibis, but presumably you'd want to maximize the value by using them at more aspirational properties. The problem is, every one of Accor Plus's 385,000 members is thinking the same way, so you'll need some flexibility to snag the nights you want.
My first attempt at booking a Stay Plus reservation on a random weekend in December was met with the following selections:
The cheaper ibis hotels had Stay Plus availability, but the more expensive Novotels and Sofitels did not. Fortunately, Accor Plus doesn't make you guess at random dates and hope for the best. The website has a "rate calendar" feature that makes searching substantially easier. Simply click on the button in red below and a whole week of space can be viewed.
You want to look for dates that are colored in gold, because that's when Stay Plus nights have availability. Note that not all Stay Plus dates are equal- be on the lookout for Comp. in the calendar because there may be dates in gold that still require a cash upcharge. Those are dates where base-level rooms aren't available, so your Stay Plus certificate is used to offset the cost of a higher category room.
A maximum of one Stay Plus certificate can be used per booking, and Stay Plus follows the same cancellation policy as the hotel's best available rate. In the case of SO Sofitel, I could cancel without penalty up to 2 days before arrival. When you cancel a Stay Plus room, the certificate should be returned to your account immediately, although in some you may have to log out of your account, clear your cookies and log back in to see the certificate reappear.
Where should you use your Stay Plus benefit? Here are some of the most popular properties among Accor Plus members. To give you a sense of price and value, I've added the flexible rate (remember- Accor Plus stays are cancellable) for the particular night an Accor Plus stay is available.
| | | |
| --- | --- | --- |
| Property | Location | Indicative price per night |
| Sofitel Bangkok Sukhumvit | Bangkok | S$280 |
| Pullman Bangkok Grand Sukhumvit Asoke | Bangkok | S$210 |
| Novotel Hong Kong Nathan Road Kowloon | Hong Kong | S$270 |
| Novotel Hong Kong Century | Hong Kong | S$243 |
| The Park Lane Hong Kong | Hong Kong | S$346 |
| Sofitel Sydney Darling Harbour | Sydney | S$396 |
| Sofitel Gold Coast Broadbeach | Gold Coast | S$400 |
Hopefully what the table above shows is that the Stay Plus benefit, carefully utilized, can more than pay for the cost of your membership (especially if you take the two-stay version).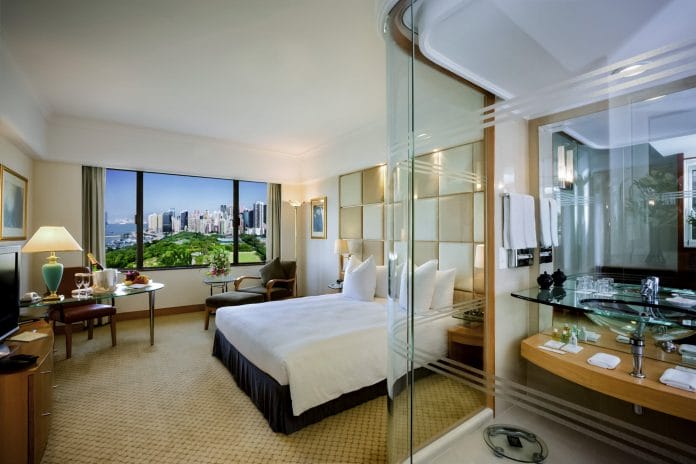 Red Hot Room sales
In addition to the Stay Plus benefit, members also get access to Red Hot Rooms, a weekly sale exclusive to Accor Plus members. Every week, a new set of hotels across Asia Pacific is uploaded with up to 50% off regular rates.
Here's some comparisons of Red Hot Room Rates versus the cheapest regular non-cancellable rate the hotel offers to the public (before applicable taxes):
| | | | |
| --- | --- | --- | --- |
| Property | Red Hot Room Rate | Regular Rate | Savings |
| SO Sofitel Singapore | S$198 | S$245 | ~20% |
| Novotel Samui Resort | S$108 | S$172 | ~37% |
| Pullman Melbourne on the Park | S$172 | S$334 | ~50% |
| Pullman Yangon Centrepoint | S$131 | S$154 | ~15% |
| Legacy Yen Tu- MGallery By Sofitel | S$88 | S$211 | ~60% |
AccorHotels has more than 800 properties across Asia Pacific, so someone who travels frequently around the region should be able to obtain significant savings over the course of a membership year.
Year round 10% off best available rates
Even when Red Hot Room Rates aren't available, Accor Plus members can still get year-round access to member's rates which are 10% off the best available rate. For example, the Accor Plus member's flexible rate at the Fairmont Singapore prices at S$378 versus S$420 for non-members…
The Swissotel Stamford prices at S$256 versus S$285…
And the Sofitel Sentosa Resort prices at S$414 versus S$460 for non-members. All these rates have exactly the same cancellation policy as the regular flexible rate.
Private Sale
AccorHotels also holds what they call "private sales"- periodic hotel flash deals open to the public where rooms go up to 30% off. Accor Plus members get a further 10% savings on these rates, allowing them to save as much as 40%.
One final tip for hotel stays: because you enjoy up to 50% off on dining (see below), you can stretch your dollar by not booking breakfast included rates. Simply flash your Accor Plus membership to get discounted breakfast when you stay.
Complimentary Le Club AccorHotels Silver status and a longer requalification period
As an AccorPlus member your status with Le Club AccorHotels is automatically upgraded to Silver. This tier normally requires 10 nights or 800 Euros of spending.
Silver members don't get room upgrades or free breakfast, but do get at least a welcome drink and late check-out, subject to availability.
However, Accor Plus members do enjoy a longer period of status validity. Suppose an Accor Plus member buys his membership in June 2017 and later qualifies for Gold in October 2017. That Gold status by right should expire in December 2018.
However, by virtue of his Accor Plus membership, he will retain Gold until at least June 2019 provided he renews his Accor Plus membership in June 2018. in this case, he enjoys an additional 1.5 years of Gold benefits.
In other words, whatever status you earn with LeClub Accor is further "locked in" for one more year upon the renewal of your Accor Plus status.
Up to 50% off dining at participating AccorHotels restaurants
For me, the other major benefit after Stay Plus would be the dining benefits of Accor Plus, because members receive discounts at participating AccorHotel restaurants of up to 50%. Here's how the discount tiers:
25% off dining – 1 member only
50% off dining – 1 member and 1 guest
33% off dining – 1 member and 2 guests
25% off dining- 1 member and 3 guests
15% off on drinks in Asia
Participating Accor Plus restaurants in Singapore include Prego, Mikuni, Asian Market Cafe and Szechuan Court at the Fairmont, SKAI, Bar Rouge, Cafe Swiss and Kopi Tiam at Swissotel and The Cliff, The Garden, Kwee Zeen at the Sofitel Sentosa Resort.
What I like the most about this benefit is unlike other dining membership programs where you're limited to discounts in your home country, Accor Plus dining discounts are valid in 18 different countries.
That's to say, you could go to Australia, Cambodia, Fiji, French Polynesia, Hong Kong, India, Indonesia, Japan, Laos, Macau, China, Malaysia, Maldives, Myanmar, New Zealand, Philippines, South Korea, Taiwan, Thailand, and Vietnam and get similar discounts in participating hotel restaurants.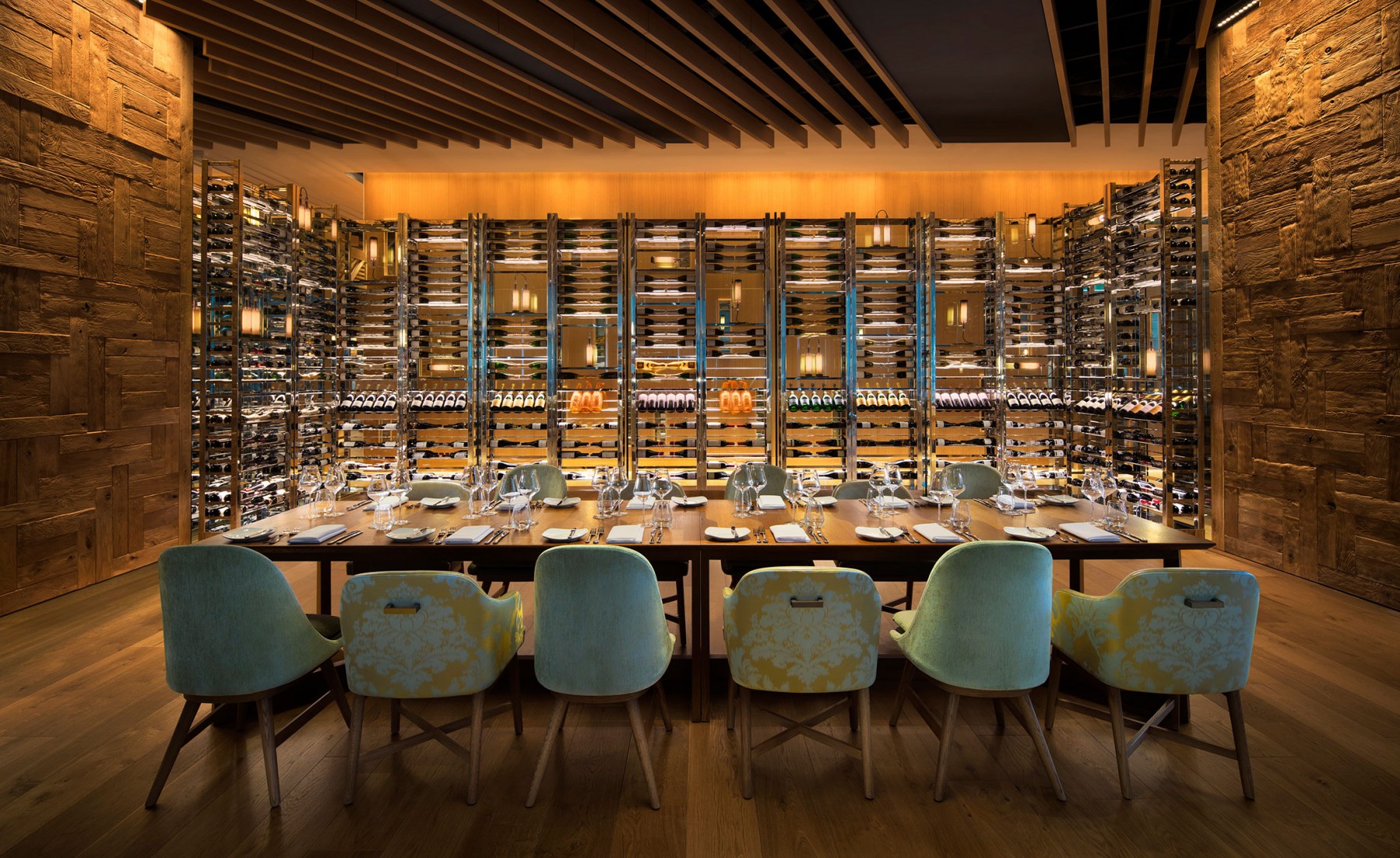 Tables can be booked through the Table Plus interface on the Accor Plus website (although it's not strictly necessary to make a reservation if you want to use the discounts). Do note that Table Plus currently only covers about half of Accor Plus' 1,000+ restaurants, so there will be certain restaurants you can't book online. In these cases, you can book a regular reservation through email or by calling up the restaurant.
If a restaurant is participating in the Accor Plus program, you'll see a tag under the "featured offers" header, as seen below.
Different restaurants may have different blackout dates (e.g. some allow the use of Accor Plus on the eve of public holidays, others do not) so it's best practice to give them a quick call and confirm before showing up. You can also check this page for exception dates. The dining discounts can be used as many times as you want each year.
Group dining and lifestyle certificates
The regular Accor Plus dining benefit offers a 50% discount for 2 diners, but if that discounts steps down the more people you have dining (e.g. with 4 diners your discount is only 25%).
However, the Accor Plus welcome pack that gets mailed to new members comes with a load of group dining certificates, which I've summarized below:
Property
Restaurant
Discount
Max Benefit

Fairmont/ Swissotel The Stamford/ Swissotel Merchant Court

Asian Market Cafe, Prego, Szechuan Court, Cafe Swiss, Kopi Tiam, Blue Potato, Ellenborough Market Cafe

50%

1 X certificate for 4-6 diners, 1X certificate for 6-12 diners

Sofitel Sentosa

Kwee Zeen

50%

4 diners

Illido at the Cliff

50%

4 diners

The Garden

50%

4 diners

LeBar

20% for afternoon tea

N/A

So SPA

25% on a la carte treatments

3 persons

Novotel Clarke Quay

The Square

50%

10 diners

Le Bar Rouge

30% on beverages

4 diners

Novotel Singapore on Stevens

Food Exchange

50%

10 diners

L'Aperitif Tapas Bar

30%

2 diners

Sofitel Singapore City Centre

Racines

50%

4 diners

1864

20% on beverages

4 diners

SO Sofitel Singapore

Xperience

50%

4 diners

HI-SO Rooftop Pool

30% on beverages

4 diners

Mercure Singapore on Stevens

Winestone

50%

4 diners

Fudebar

30%

2 diners

Grand Mercure Roxy

[email protected]

50%

10 diners

Jia Wei

50%

10 diners

Mercure Bugis

Royale

50%

10 diners

[email protected]

30% on beverages

4 diners

ibis Novena

Oopen Pasta & Grill

50%

6 diners

Oopen Bar

30%

4 diners

ibis Bencoolen

TASTE

50%

6 diners

Le Bar

30%

4 diners

ibis Styles MacPherson

Chat & Chow

50%

4 diners

Chat & Chow

30% on beverages

4 diners
50% off for up to 12 diners is pretty impressive, and maybe you can get on the in laws' good side by taking them all out for a meal (for bonus points try and conceal the voucher when you pay).
Conclusion
It's quite clear that a member who stays and dines at an AccorHotels property more than once a year could easily earn back the value of his/her membership. What's even better is that your membership benefits aren't just restricted to Singapore- load up your digital membership card and enjoy them on your travels too.