For a long time, the AMEX Platinum Reserve was the highest-tier AMEX available to the general public, open to anyone earning $150,000 and above.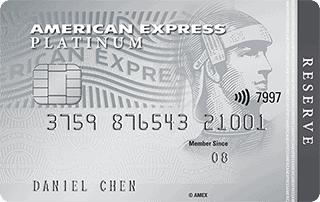 The AMEX Platinum Charge, one rung above it, was invite-only. This meant that aspiring cardholders who weren't prolific enough to get a straight-out invitation would have to do their time first as a Platinum Reserve member, before getting a call up to the big leagues.

That all changed in 2018, when the AMEX Platinum Charge received a makeover and opened up applications to anyone earning $200,000 or more.  Ever since then, the AMEX Platinum Reserve has found itself in a bit of an awkward spot.
How does AMEX position its three Platinum Cards?
AMEX has three different Platinum cards on the market, and it's sometimes hard to remember which is which. It doesn't help that despite the similar-sounding names, the AMEX Platinum Credit Card is light years away from the AMEX Platinum Charge Card- one word makes all the difference!
Here's a high level summary of how the cards compare:
Platinum Card
Platinum Reserve
Platinum Charge

Income Requirement

$50,000

S$150,000

S$200,000

Annual Fee

$321

$535

$1,712

Earn Rate

$1.60= 2MR (0.69 mpd)

$1.60= 2MR (0.69 mpd)

$1.60=2 MR (0.78 mpd)

Redeem Rate (Miles)

450 MR= 250 miles

450 MR=250 miles

400 MR= 250 miles

Sign up bonus

Spend $4.5K in 3 months to get Samsonite luggage

Spend $5K in 6 months to get 50,000 MR points

Spend $20K in 3 months to get 75,000 MR points

MGM Bonus

15,000 MR points

Not available

40,000 MR points

Love Dining

✔
✔
✔

Chillax!

✔
✔
✔

Platinum Wellness

✔

✔
✔

Platinum Golf

✔
✔
✔

Tower Club Access

✔
✔

Near Away

✔

AMEX FHR

✔

Free Hotel Stay

1N at Swissotel The Stamford (first year)

2N at Frasers Hospitality (annual)

2N at Banyan Tree/ Mandarin Oriental Hotels (first year) + 1N at St Regis/ W Singapore (annual)

Hotel Elite Status

✔

Lounge Access

✔

Travel Credit

✔
S$800 per year
The way I see it, there are two ways to think about the AMEX Platinum Reserve:
As an upgrade from the AMEX Platinum Credit Card
The AMEX Platinum Credit Card is 40% cheaper than the AMEX Platinum Reserve ($321 vs $535) and significantly more accessible ($50,000 p.a. vs $150,000 p.a), but both cards enjoy the same Love Dining, Chillax!, Platinum Wellness and Platinum Golf benefits.

Therefore, if you're weighing the two, the incremental benefits to consider are:
35,000 additional MR points (the Platinum Reserve has a 50,000 MR sign up bonus, but the Platinum Credit Card gets 15,000 MR points if signed up via MGM. The AMEX Platinum Reserve cannot be applied via MGM)

Tower Club access (+$100 dining voucher)

An annual two-night complimentary stay at selected Frasers Hospitality properties

AMEX

Near Away program

 
The question then becomes whether these additional perks are worth paying an additional $214 a year.
35,000 MR points are equal to ~19,400 miles, or $350 at a 1.8 cent valuation
The two-night Frasers stay could be worth $300-400 if redeemed in a high-cost city, but keep in mind you're giving up a one-night stay at Swissotel The Stamford on the Platinum Credit Card and the Samsonite Luggage (fetching about $200-250 if sold on Carousell)
The Near Away program can be useful if you're the type who does frequent staycations, as it caps the cost of a hotel night at $150 or $190 nett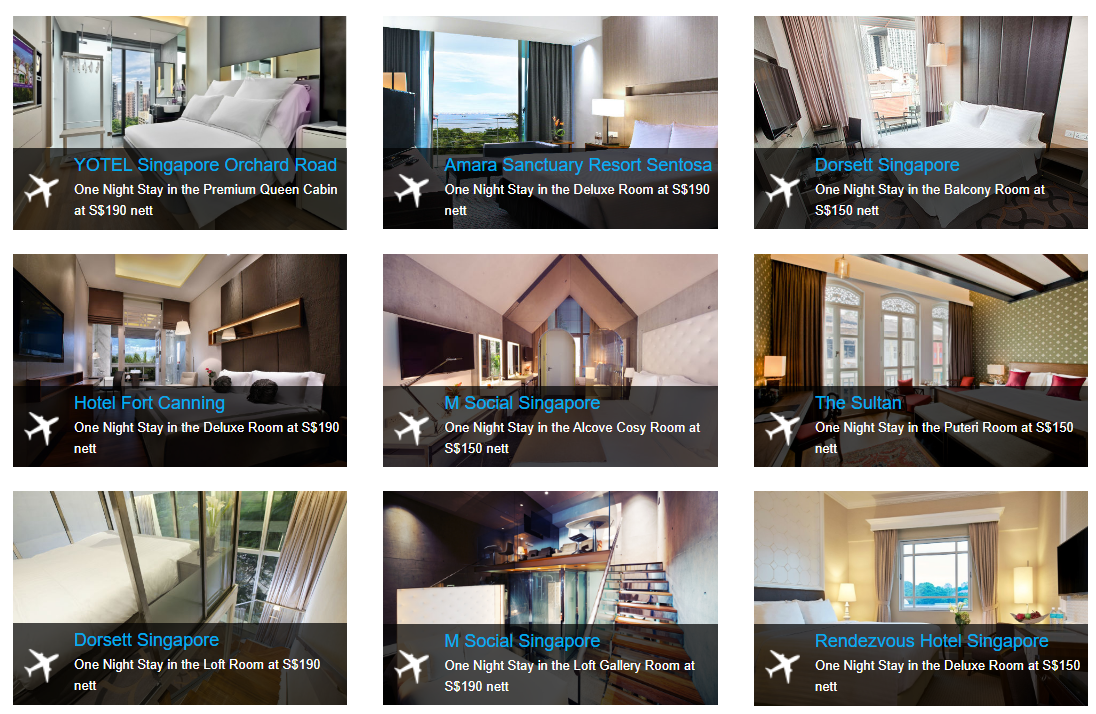 With all that and the $100 Tower Club dining voucher, I suppose one could make a case for the Platinum Reserve over the Platinum Credit Card, if he/she made full use of all those incremental benefits.
But it's equally important to point out that if you qualified for an AMEX Platinum Reserve, you could just as well get another card in the $120-150K range like the Citi Prestige, HSBC Visa Infinite or OCBC VOYAGE, which most would argue have better benefits.
The Citi Prestige, for example, has the same annual fee as the AMEX Platinum Reserve, but includes an unlimited visit Priority Pass, much better miles earning rates and the fourth night free on any hotel stay around the world. You also get 25,000 miles each year for paying the annual fee, with no minimum spend required.
So even though the AMEX Platinum Reserve offers better value than the AMEX Platinum Credit Card, it's still not a very compelling offering at its price point.
As a downgrade from the Platinum Charge Card
The other way of viewing the AMEX Platinum Reserve is as a downgrade from the AMEX Platinum Charge Card, but even then, the math doesn't really work out.
Let's suppose you could qualify for the AMEX Platinum Charge, but were put off by the $1,712 annual fee. You might be wondering if the $535 AMEX Platinum Reserve would be "good enough".
It all comes down to what the additional $1,177 in annual fees gets you:
$800 travel credit for hotels and airfare
A complimentary night's stay at the W Singapore/St Regis Singapore
Two-night stay at selected Banyan Tree/Mandarin Oriental hotels worldwide (first year only)
Unlimited visit Priority Pass + one guest for the principal and first supplementary cardholder, unlimited access to Plaza Premium Lounges, American Express Lounges, Centurion Lounges, Delta SkyClubs + 1-2 guests for all cardholders
Hotel and rental car elite status
$200 St Regis dining vouchers
Three complimentary spa treatments (the spa vouchers with the Platinum Reserve are discounted, not complimentary)
65,000 additional MR points (75,000 MR points sign up bonus plus 40,000 MR points MGM, less the Platinum Reserve's 50,000 MR points sign up bonus)
There are other less quantifiable benefits, like access to AMEX FHR and IAP, but regardless of what value you assign them, it's quite clear to me that the difference in annual fees is more than offset by the incremental perks.
Moreover, AMEX Platinum Charge cardholders get the AMEX Platinum Reserve for free anyway, thanks to AMEX's "one annual fee" policy. This includes the two-night Frasers Hospitality stay, all the Near Away benefits and an additional $100 Tower Club dining voucher.
Put it another way: I could understand someone looking at the AMEX Platinum Charge, deciding that the $1,712 fee was too expensive and walking away. However, I couldn't understand someone qualifying for the AMEX Platinum Charge but opting instead for the AMEX Platinum Reserve as a "money saving" option, because you give up more value than you save in annual fees.
Conclusion
This, in a nutshell, is the problem of the AMEX Platinum Reserve. If you wanted to upgrade from the AMEX Platinum Credit Card, you'd arguably get better value with cards like the OCBC VOYAGE, Citi Prestige or HSBC Visa Infinite. If you wanted something cheaper than the AMEX Platinum Charge Card, then the trade-off between that and the AMEX Platinum Reserve doesn't make sense, value-wise.
The AMEX Platinum Credit Card and the AMEX Platinum Charge both have their own appeal. The former is a lite option for those who want generic Platinum benefits like Love Dining and Chillax (especially if you can get the first year free), and the latter is a full fat option for those who don't mind paying top dollar for a whole bunch of perks.
But the AMEX Platinum Reserve is neither here nor there. I suppose the fundamental question is: does AMEX really need a card positioned at the $150,000 mark, when it now has a super premium offering at the $200,000 level? I'd argue no, and I don't believe I'm the only one who thinks so. One way or another, I strongly suspect we'll see the AMEX Platinum Reserve get a reboot- if not this year, then in 2020.
If you could reboot the AMEX Platinum Reserve, what would you do?