KrisPay has rolled out a new Spin & Win promotion with a "surprise mechanic", coming in the form of a variable bonus for top-ups. Users who top-up their balances between 14-30 September 2020 will receive a sure-win bonus of up to 2,100 KrisPay miles, depending on their luck.
KrisPay Spin & Win Campaign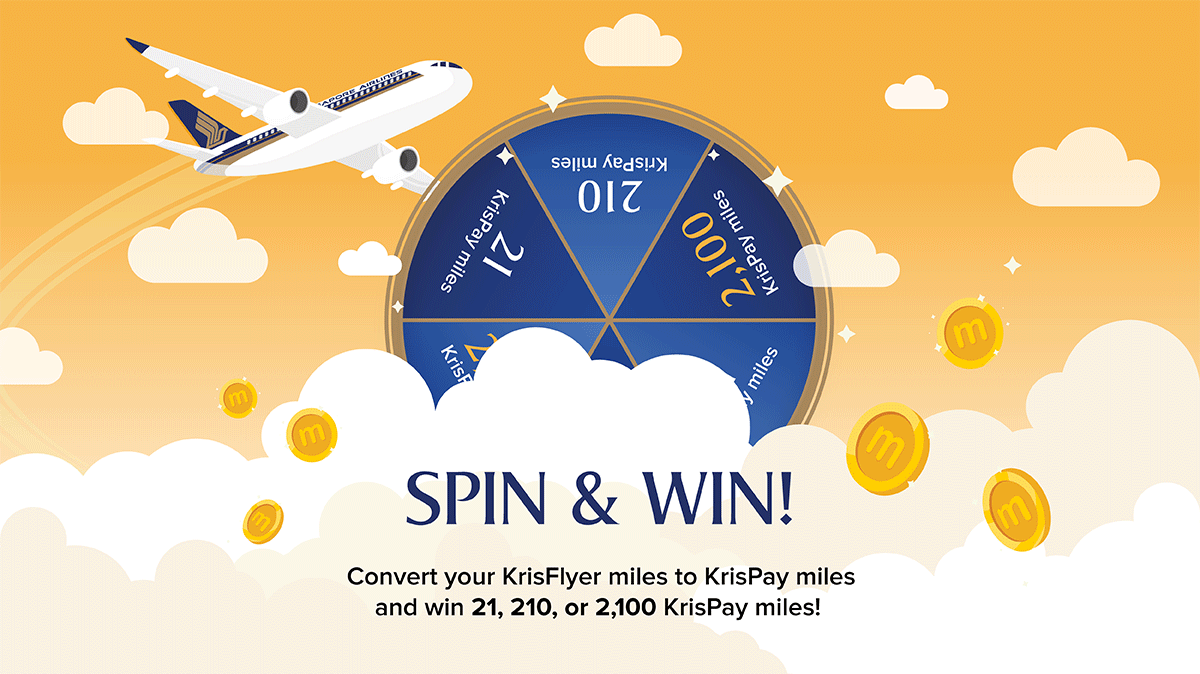 From 14-30 September 2020, KrisPay members who top-up at least 315 KrisPay miles (S$2.10) will receive either 21, 210 or 2,100 bonus KrisPay miles. 
KrisPay miles can be topped up using KrisFlyer, DBS Points or UOB UNI$ (keep in mind that if you use UOB UNI$, a minimum of 1,000 UNI$ will need to be topped up). 
Do note that you get one chance to win for every top-up of at least 315 KrisPay miles- if you top-up 630 KrisPay miles in a single transaction, for example, you'll still have just the one chance. Be sure to break up your transactions if you're planning to participate. 
KrisPay miles are normally worth 0.67 cents each, but depending on the bonus you receive, you'll effectively get a value of 0.71 to 5.11 cents each. 
Top-Up
Bonus
Total 
(Value)
Value Per Mile

315 

21 

336
(S$2.24)

0.71 cents

315 

210 

525
(S$3.50)

1.11 cents

315 

2,100 

2,415
(S$16.10)

5.11 cents
I'm guessing it's highly unlikely you'll get the 2,100 bonus miles, which means 0.71/1.11 cents are much more realistic outcomes. In that sense, this is a much weaker promotion than the previous one run from 17 July to 16 August 2020, where KrisPay users enjoyed a guaranteed 40% milesback on transactions (1.11 cents per mile). 
KrisPay miles earned under this campaign cannot be transferred back to KrisFlyer and must be spent through the KrisPay app. The full T&C of this promotion can be found here. 
Is it worth it?
For perspective, here's where the current promotion would rank, in terms of value received for cashing out KrisFlyer miles. I guess it boils down to how lucky you feel. 
| | |
| --- | --- |
| Option | Value per mile |
| KrisPay (win 2,100 miles) | 5.11 cents |
| Flight Redemptions | 2-6 cents |
| KrisPay (win 210 miles) | 1.11 cents |
| Shangri-La conversion | 1.1 cents |
| Pay with miles | 1.02 cents |
| KrisFlyer vRooms | 0.8 cents |
| KrisShop | 0.8 cents |
| Velocity conversion | 0.73 cents |
| TapForMore conversion | 0.73 cents |
| KrisPay (win 21 miles) | 0.71 cents |
Whether or not this is worth it depends on your personal valuation of a mile. If you're willing to accept just over 1 cent per mile, this might make sense for you. Of course, if your valuation is in that neighbourhood, you might be better off earning cashback instead. 
KrisPay merchant list now up to 118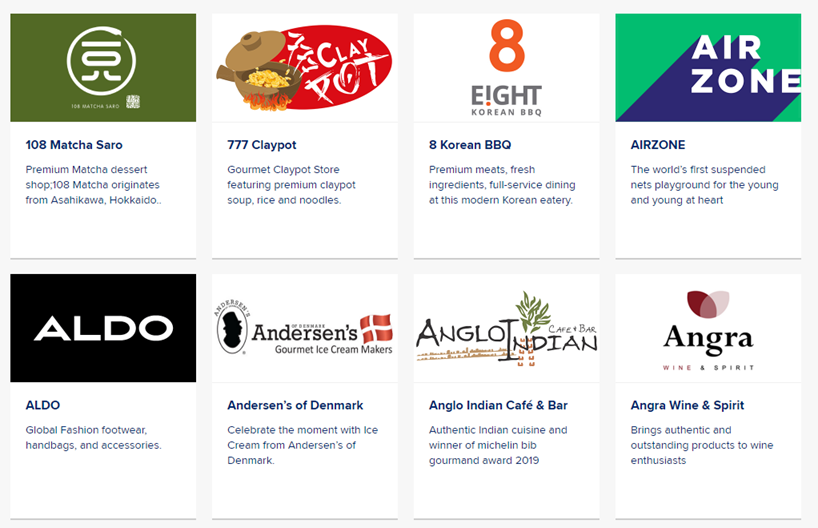 Although KrisPay may represent extremely poor value for burning miles, at least it's growing the number of places you can earn them.
In March 2019, KrisPay added an earn feature which allows users to accrue miles at selected merchants. This is on top of the miles you earn from your regular mode of payment- you pay however you wish, and scan your KrisPay QR code at the cashier to earn miles afterwards. Unlike miles transferred into KrisPay, miles earned on KrisPay can be transferred back into your KrisFlyer account.
Since it costs you nothing to collect these miles, you might as well do so. The vast majority of KrisPay merchants offer 1 mpd which isn't life-changing, but hey, it's free.
Conclusion
This KrisPay promotion isn't as generous as the previous 40% milesback one we had (unless you hit the jackpot), so if something is possessing you to use KrisPay, you might want to hold off for a while.