Back in April, Chope decided to temporarily suspend all ChopePerks redemptions until 3 November 2020. Chope users would still continue to earn Chope$ on any fulfilled reservations, but there'd be no way to cash them out in the meantime. 
I wasn't so much surprised by the decision as I was the duration. Instead of hitting the pause button till the end of the Circuit Breaker, Chope decided to suspend the program for a full six months. Even the airlines weren't cancelling their schedules that far ahead. 
3 November is just around the corner, but Chope has now announced a slight delay in the resumption of ChopePerks redemptions-these will now resume from 17 November 2020 instead. 
Oh, and there'll be a devaluation too.
ChopePerks' 2019 devaluation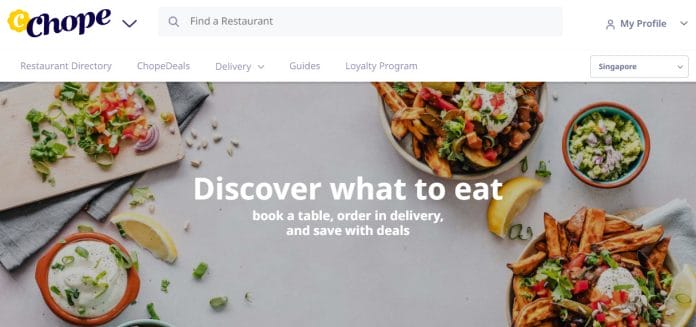 On 29 October 2019, Chope gutted the ChopePerks program by making the following changes:
Chope-Dollars (C$) redemptions for restaurant vouchers were discontinued
Minimum spending requirements were added to all ChopeDeals discount codes
Redemptions of ChopeDeals discount codes were limited to one of each denomination per month
These changes took effect from 1 November 2019, so Chope customers basically had 3 days' notice. That's extremely poor form, and no way to run a loyalty program. 
ChopePerks' impending devaluation
But it looks like we'll be seeing a second devaluation in slightly over a year, and this time, without notice. Nestled away in the ChopePerks FAQ is this little gem:
What is the current value and price of Chope-Dollars?
We've repriced our Chope-Dollars to reflect the COVID-19 situation and for our loyalty program to remain viable. You may view our updated prices for each reward in our new catalogue. To view our ChopePerks rewards catalogue, please go to your Chope app and access your "Profile" tab. Select "Chope-Dollars Balance" and scroll down to view all rewards.
Oh boy…
I'm not able to view any redemption options in the Chope app right now, but my understanding is that when they come back online on 17 November 2020, they'll be reflecting the new prices. This is basically an unannounced devaluation, insofar as there's no opportunity to burn your existing Chope$ at the current rates. 
As a reminder, the current Chope$ redemption rates are:
| | | |
| --- | --- | --- |
| C$ | Value | Min Spend |
| 400C$ | $10 ChopeDeals discount | $20 |
| 700C$ | $20 ChopeDeals discount | $30 |
| 1,000C$ | $30 ChopeDeals discount | $45 |
When Chope carried out its devaluation last year, I spoke to a couple of folks from their marketing team. What concerned me is they didn't seem to grasp why people were getting so upset. They went on about how great it was that Chope$ were being extended, and how there were now more denominations of ChopeDeals codes to choose from, but nowhere was there an acknowledgement that giving three days notice of a devaluation might be woefully inadequate. 
This time round they've one-upped themselves by giving no notice at all. I wonder if Chope will use the same eDM banner for this announcement as they did the previous devaluation…
Conclusion
I remember fondly the days when Chope was one heck of a generous rewards program. There was a time when you could earn up to 700C$ per reservation, simply by stacking promo codes and LiveUp. While I appreciate those days can't last forever, I still think there's a proper way to go about communicating and implementing those changes- give adequate notice, don't attempt to spin it. 
As it is, Chope no longer runs a rewards program in my eyes. It's at best a discount scheme, where all Chope$ redemptions come with a cash co-pay. Don't get me wrong- I'll still use Chope, since it's convenient. However, I wouldn't go out of my way to book a restaurant just because it's on Chope, as there's little incentive in holding Chope$. 
Remember remember the 17th of November. 
(HT: Cyber 9erd)