The Tokyo Ramen Run: Trip Planning
British Airways Galleries Lounge, Singapore
Qantas Lounge, Singapore
Japan Airlines B772 Business Class SIN-HND
My Tokyo Food Pilgrimage
Courtyard by Marriott Tokyo Station
The Great Tokyo Ramen Hunt
The Great Tokyo Ramen Lug
ANA Suite Lounge Narita
Singapore Airlines B77W First Class NRT-SIN
---
Although the NEX station is attached directly to Terminal 1, there was still a fair bit of walking needed before I got to the SQ check in area.
Narita's Terminal 1 is split into North and South wings, and picking the wrong one can mean a lot of wasted walking. SQ is located in the South Wing, at the G check-in desks.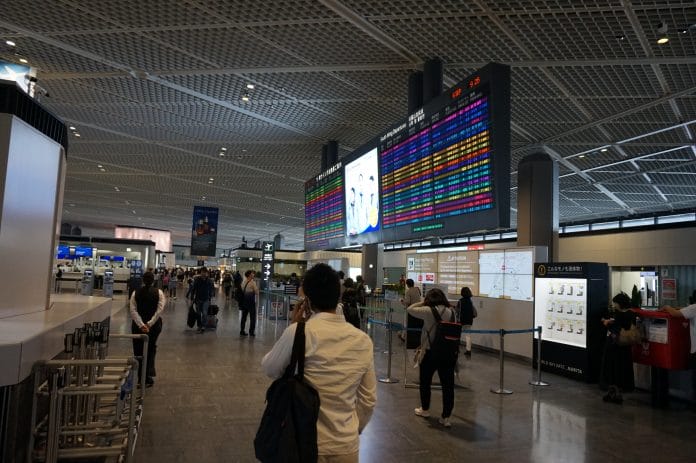 I'm sure they've seen much worse, but the look on the check-in staff's face was priceless when I showed up barely balancing 6 bags on my trolley. The lady did a very Japanese cover-mouth-with-hand gesture before calling her colleague over who helped me transfer the bags onto the belt.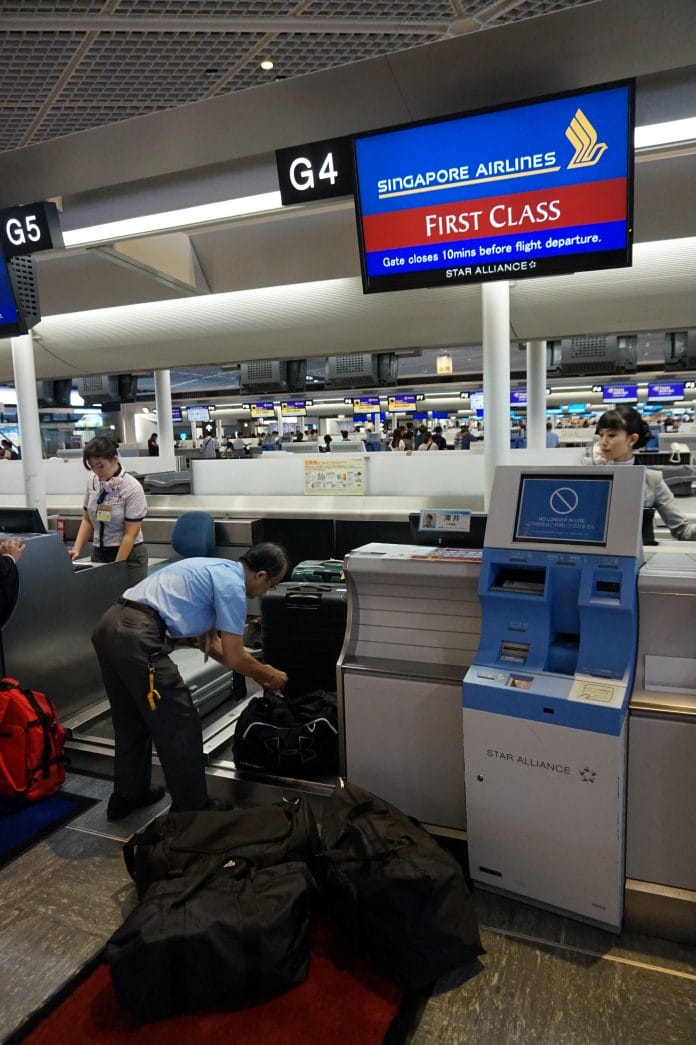 She was even more surprised to know that I only wanted to check three bags and hand carry three large duffel bags onboard (technically SQ only allows 2 pieces for First class passengers, but there's no way they'll make a fuss). I felt vaguely insulted at the insinuation that I did not look physically capable of carrying all of it.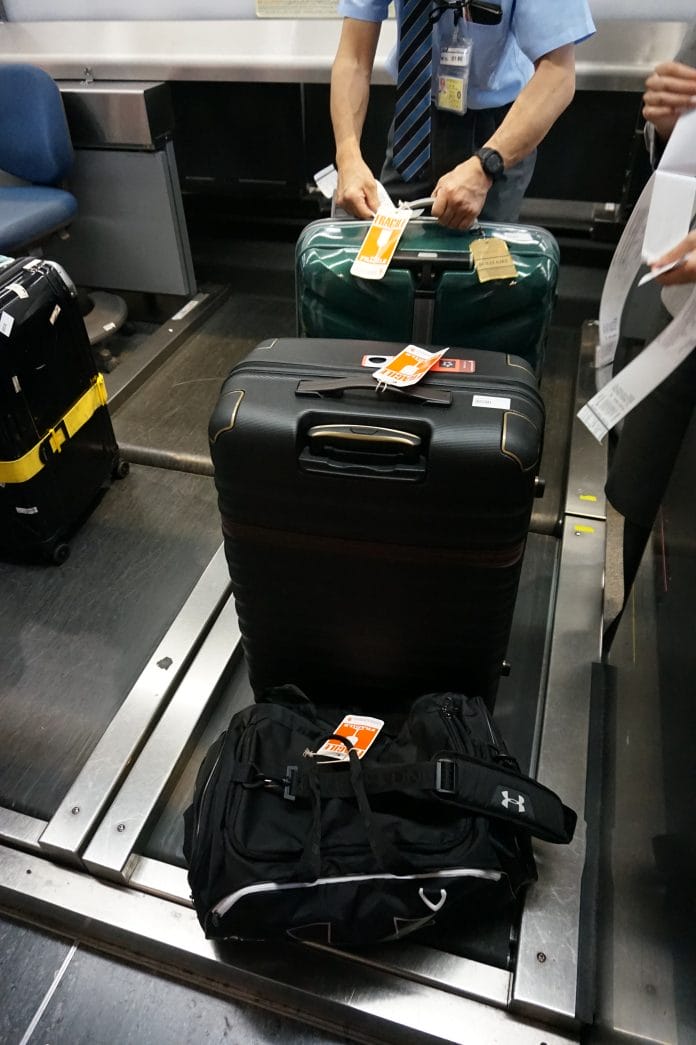 I asked them to attach "fragile" tags to all my bags (although I know in all likelihood that they don't make a difference). In the end I only used 41kg of my 70kg allowance (50kg from First + 20kg from KF Elite Gold). But as I said from the start, weight wasn't so much the restriction as was volume.
Narita airport has a special queue for security (but not immigration) for Star Alliance Gold and First and Business Class travelers on Star Alliance. I must say I'm quite a fan of these Gold Track queues, which can be found in an increasingly large number of airports worldwide. This is one area where Star Alliance is genuinely differentiating themselves from competitors, and it does make a difference to have priority access even when you're flying economy.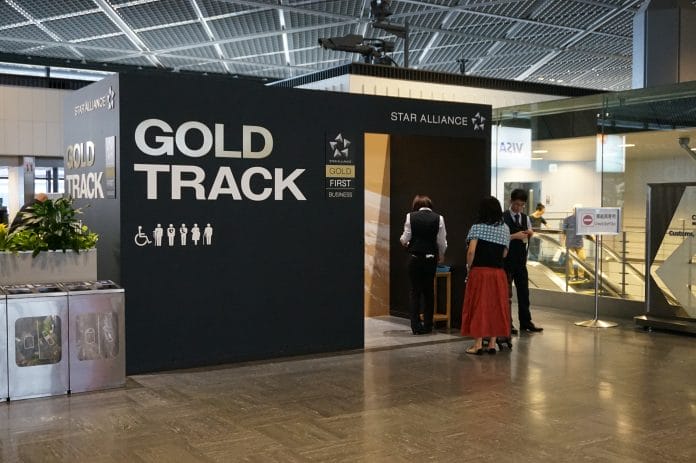 Immigration was seamless thanks to my APEC Business Travel card, and before I knew it I was on the way to the lounge.
SQ uses ANA's lounges in Narita. ANA operates lounges in both Satellite 4 and 5 of Narita airport. I was headed towards Satellite 4, where the ANA Lounge (for business class passengers) and ANA Suite Lounge (for first class passengers) were located on separate floors.
A quick lift ride up to the Suite lounge…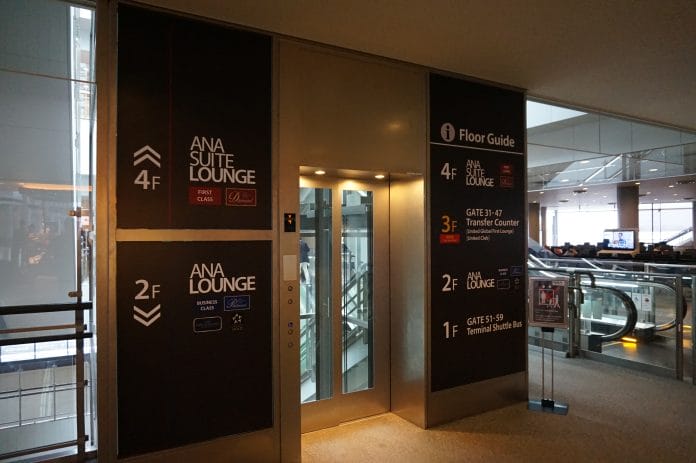 And finally it was time to relax.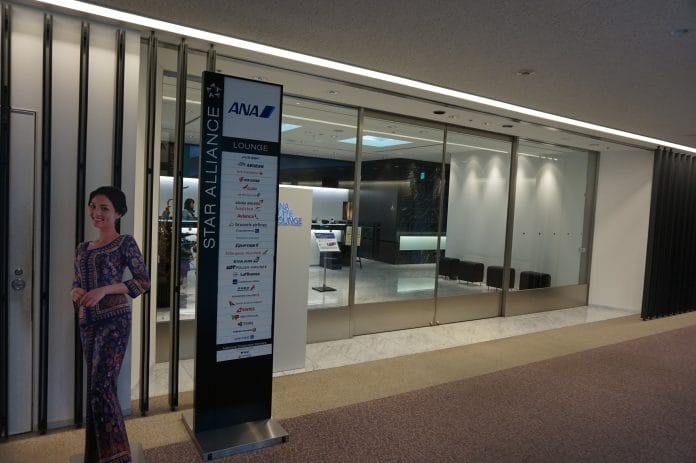 My boarding pass was scanned and stamped and I was admitted into the lounge. The staff offered to store my duffel bags, which I really appreciated.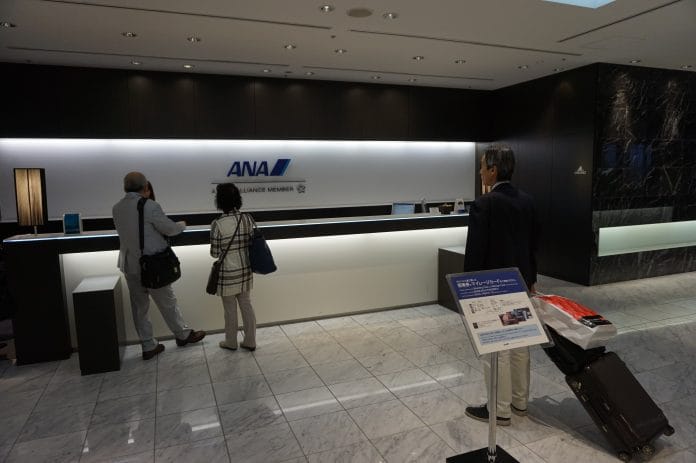 The Suite lounge was almost exactly the same as I remembered it last time round. It's got a good amount of natural light, plenty of seating and although it's comfortable enough, it's definitely not a luxurious experience. It lacks many of the frills that you can find in other first class lounges, like a spa, dine-on-demand or buggy service/tarmac transfer. I certainly wouldn't consider it to be in the category of "come early to the airport for" lounges.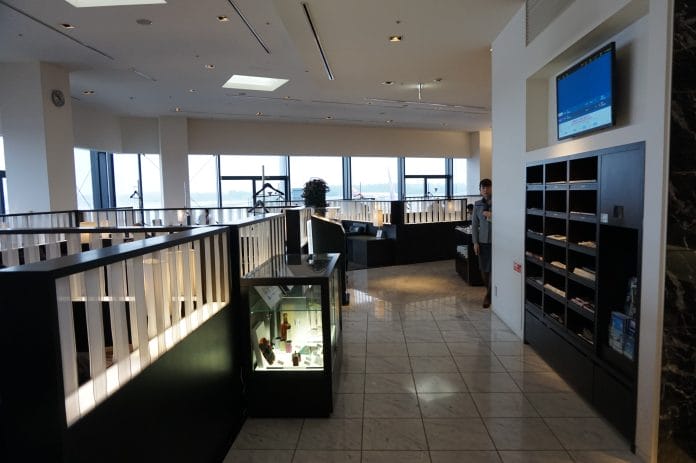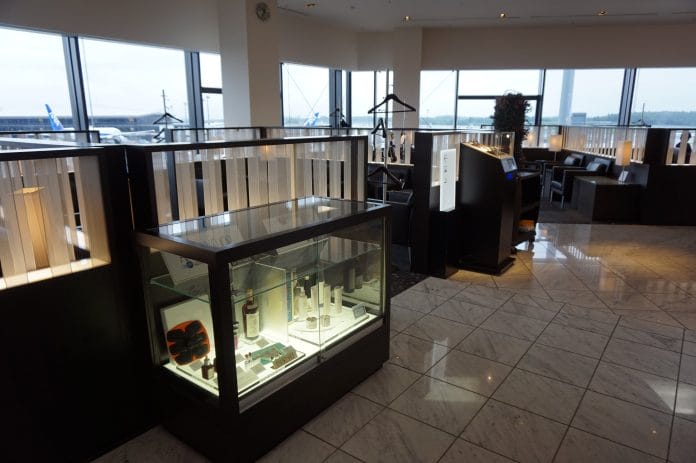 That's not to say the lounge is bad per se. It'd be a very passable business class lounge. For example, there's a large work area with numerous private computer terminals and printing facilities.
These enclosed workstations are private and great for catching up on work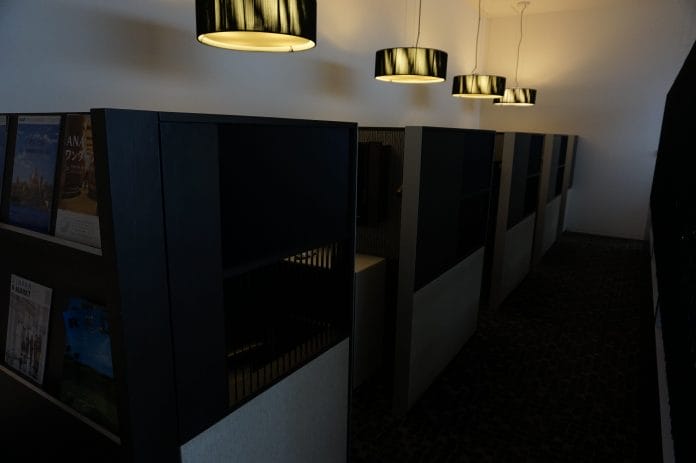 There are also a few more less private work desks to handle overflow.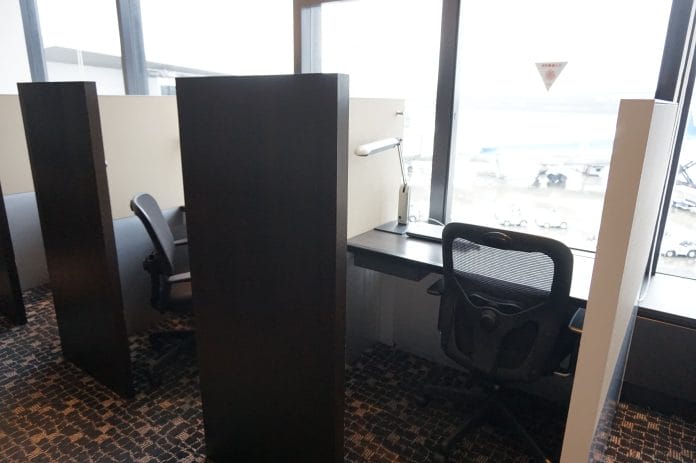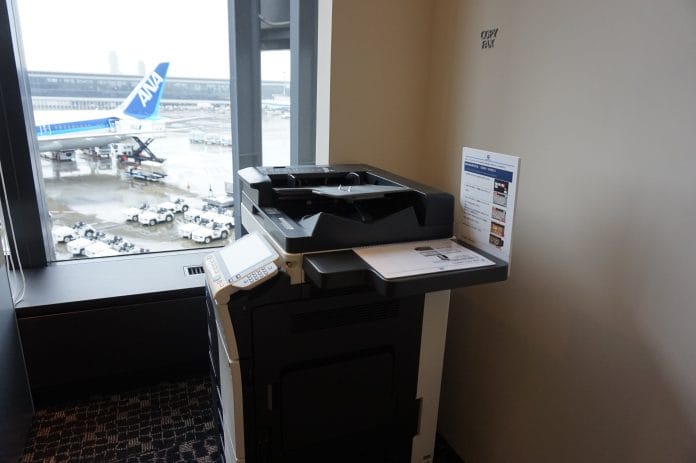 The rest of the lounge offers comfortable seating with places to hang jackets when you sit down.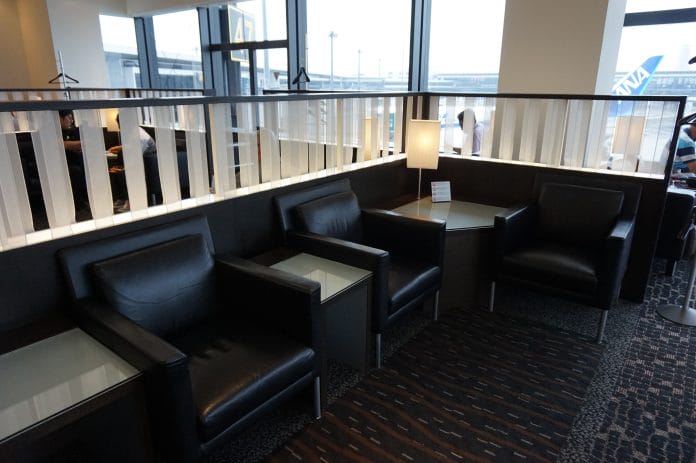 There's a separate dining area with sit down tables that is accessed from a small ramp up from the main seating area.
This theme of adequate but not luxurious is repeated with the F&B. Despite the large number of staff in the lounge, they've gone with a self-service buffet spread instead of table service.
The interesting thing is that ANA has posts the entire menu of its lounge offerings online on its website, so you can check beforehand what to expect.
I was in the lounge around the breakfast time, which meant the spread has the following: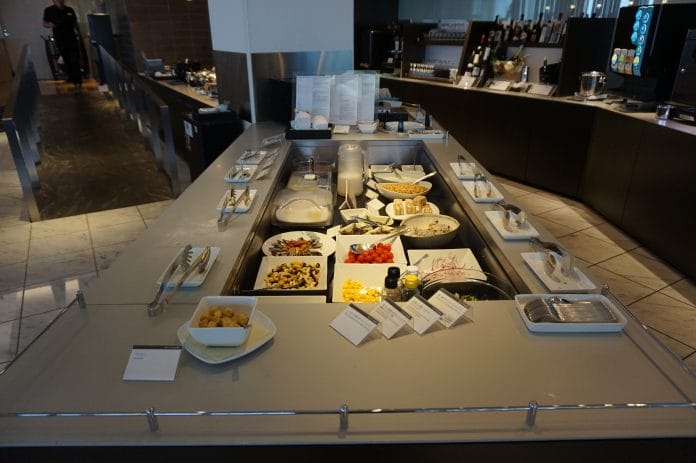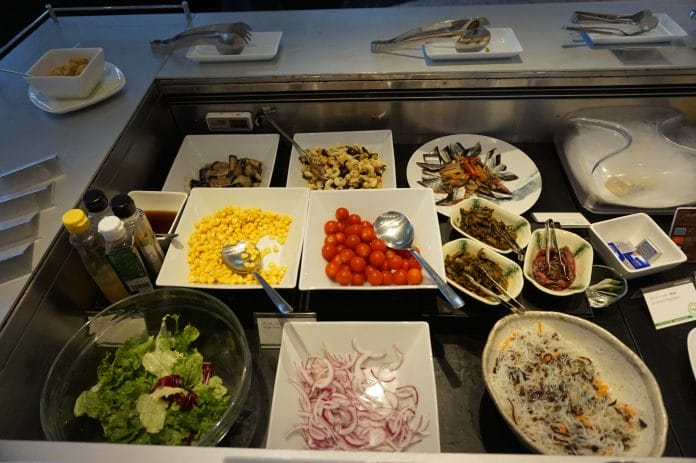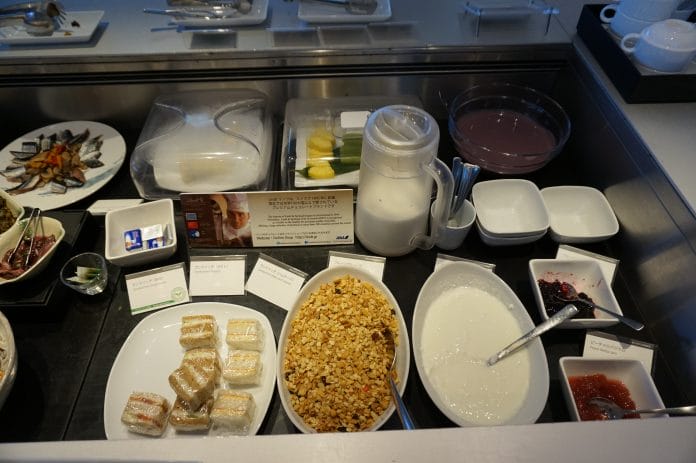 The hot items on offer for breakfast were omelettes (cooked on the outside but still runny on the inside, which was lovely) with tomato sauce.
Smoked bacon, sausages and mixed vegetables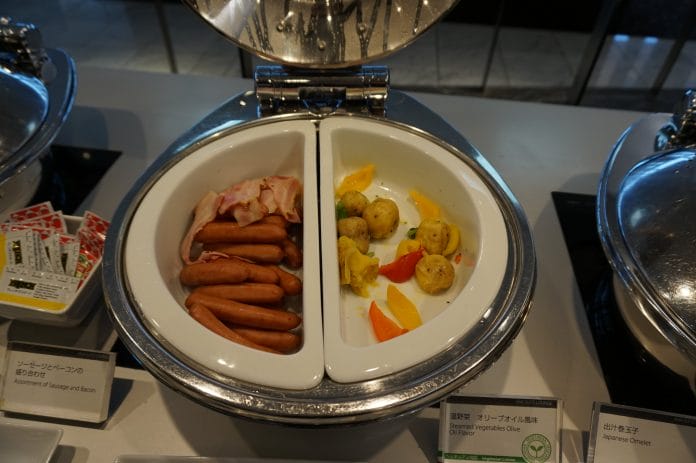 Wonderfully fluffy Japanese rice (of course)
There were two containers of soup. The non-rotating option is Miso.
The rotating option this month was hot and sour soup. Man, I wish I came in November. Japanese style clam chowder sounds amazing.
And, to my delight, a fridge with Haagen Das ice cream. This is a new addition since my last visit. Chocolate, strawberry and vanilla were available.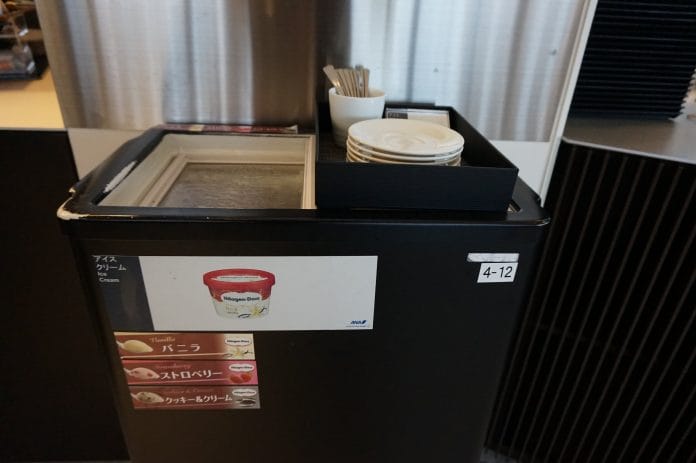 There is a kitchen doing freshly prepared hot items, but the selection is more or less the same as what you'd find in the business class lounge. It's definitely not on par with the sit down dining you'd find in, say, The Private Room or the FCT.
Here's the selection (which hasn't changed since the last time I visited)
You're given a small buzzer after you order.
When the buzzer goes off, return to collect your food.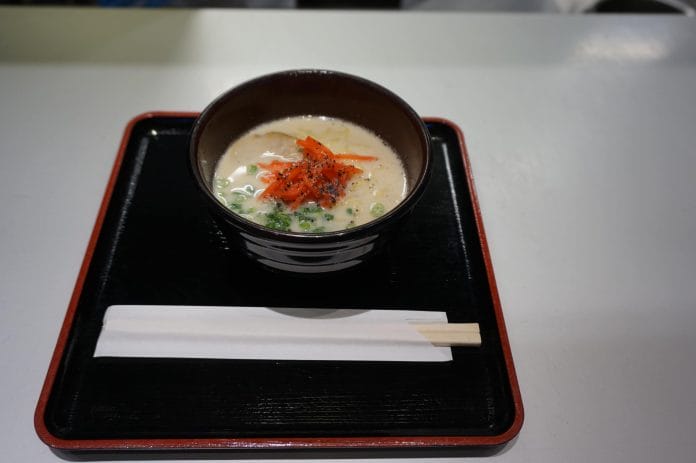 The ramen wasn't bad for airline lounge ramen. I mean it didn't hit the heights of some of the bowls I'd had over my past few days in Tokyo, but come on.
One thing I was disappointed was I missed the live sushi service that ANA has started to offer. This is definitely a new addition to the lounge, and became a daily thing from June 2017.
If you're visiting the ANA lounge, these are the serving hours.
– ANA LOUNGE, No. 5 Satellite, Narita International Airport: 15:30–16:30

– ANA LOUNGE, No. 4 Satellite, Narita International Airport: 17:00–18:00

– ANA LOUNGE (near Gate 114), Haneda Airport International Terminal: 09:00–10:30 (daily service from June 1, 2017)
The drinks selection is pretty solid, with two different types of champagne on offer (what, you thought I was going to comment on the sake selection?). There's a non-vintage Ayala
And a non-vintage Tattinger.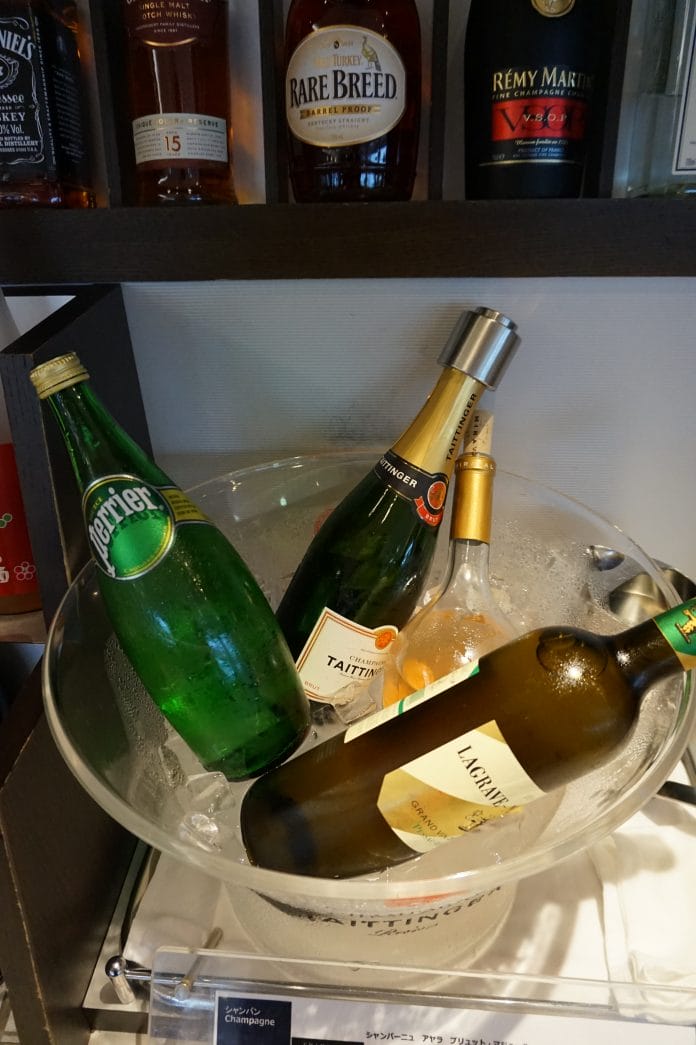 And your usual juices. Everyone's favourite self-pouring beer machine is there too.
I assembled myself a tide-me-over meal to last me till lunch. As soon as I sat down, a waitstaff approached me with a hot towel.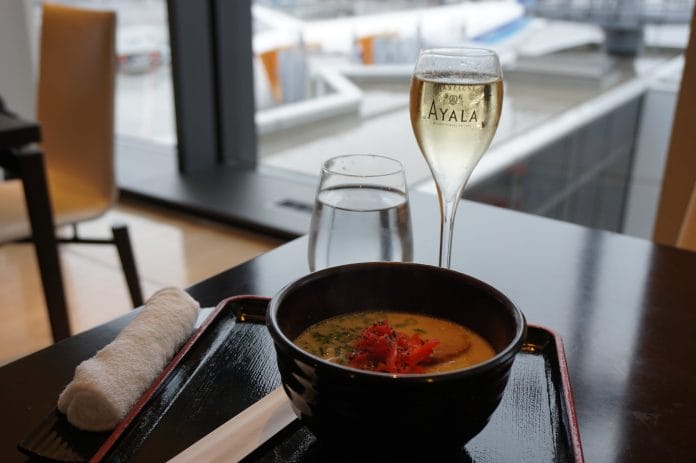 The food quality is fine, but again the offerings are more in line with what you'd expect in a business class lounge than a first class one. The staff were very observant and moved in quickly to remove unwanted plates, and they also topped up empty drinks at your seat. However, the entire F&B experience must go down as a missed opportunity for ANA to differentiate itself on the ground.
If you need to freshen up, there are a few shower rooms available in the lounge.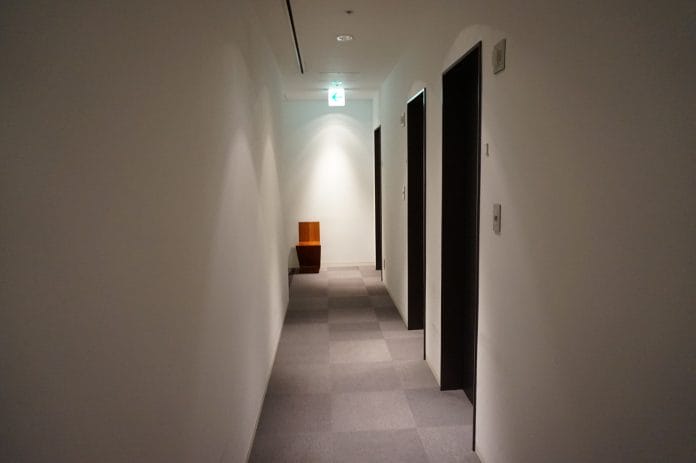 No bathtubs here, but very well maintained and clean showers with good water pressure.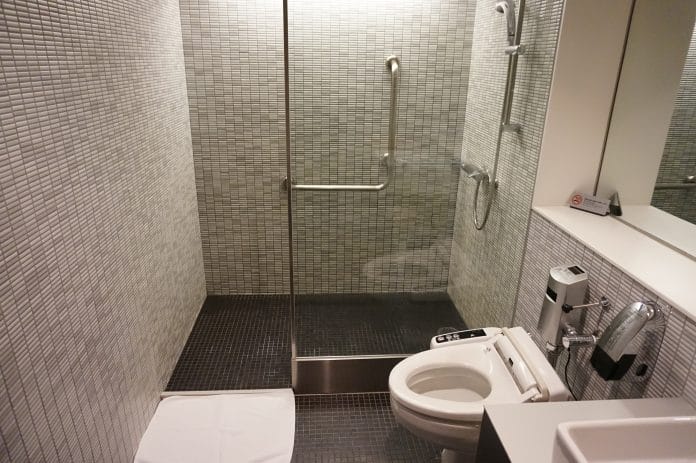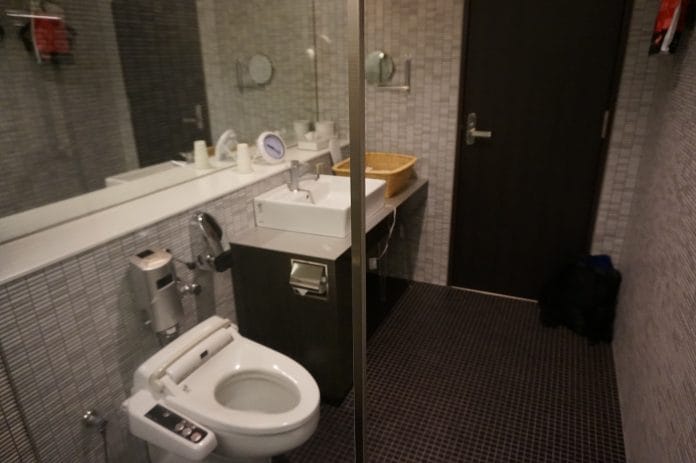 One difference between the regular lounge and the Suite lounge is the inclusion of The Amenity by Shiseido bath products (in the green packets on the left). These are fairly fancy and a step up from the regular packets (multicolored, on the right)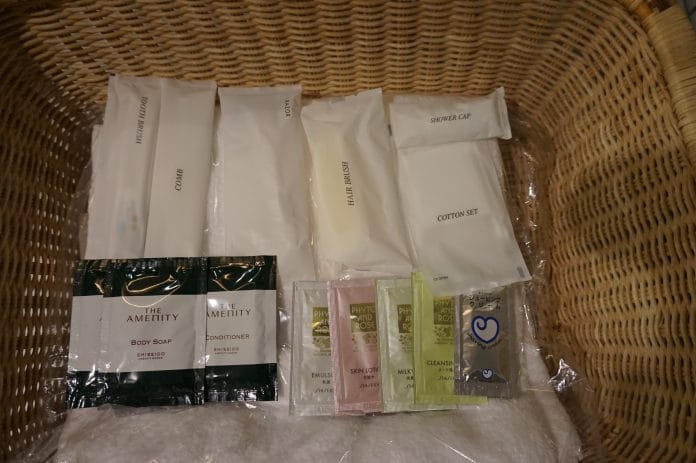 Considering what an excellent First Class product ANA has in the air, their lounge is a bit disappointing. It wasn't that the service was bad or the place wasn't well maintained, just that what was on offer seemed lackluster compared to what other airlines have.
Boarding was announced for my flight back to Singapore, and it was time to put those Nakiryu noodles through an in-flight taste test!