If you're looking to get a credit card, you probably know that the MAS-mandated minimum income is set at $30K per year for individuals below 55 years old. Any lower than this, and you have to settle for either a $500 limit card or a secured offering.
Credit Card options for individuals with incomes <$30K p.a
Working adults with incomes >$18K and students can get $500 limit cards like the SCB Manhattan and the BOC F1RST Card, but these are generally underwhelming cashback offerings (0.25-0.5%)

Those willing to put at least $10K in a fixed deposit account can get secured credit cards with DBS, HSBC, UOB and other banks

Retirees (55 or older) can qualify for credit cards if they have income >$15K, net personal assets >$750K or a guarantor with income >$30K, but their maximum credit limit is 2X monthly income instead of the usual 4X
However, many banks offer credit cards with income requirements well above $30K. In fact, you can find cards with $80K requirements, $120K requirements, and even $500K requirements.
The thing is: any income requirement above $30K is essentially arbitrary. Although MAS specifies a distinction in credit limits between those who earn $30-120K (4X monthly income) and those who earn $120K and above (no limit), it's entirely the bank's prerogative to approve someone earning $30K for a so-called $120K card. 
In reality, income requirements are just a convenient way for banks to segment their offerings- presumably, a card positioned at the $120K market will come with more benefits and a higher annual fee than one at the $30K level.
This means that when it comes to card applications, "it doesn't hurt to try" should be the operative rule. Obviously, you're not going to get approved for a $500K credit card with a $30K income, but if you're just short of the mark, banks can and do exercise discretion with income requirements.
In this post I've put together data points I've gathered from HWZ, our Telegram Group and other sources to try and give a picture of how much flexibility is possible for cetain cards. Do note that this is a classic case of YMMV- income is only one of many factors that banks look at, and it's entirely possible that two people with the same income may get different outcomes when applying for the same card.
SCB Visa Infinite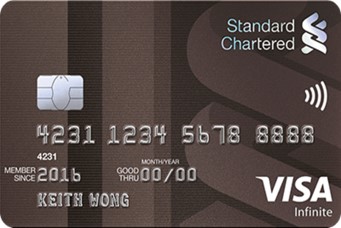 Official Income Requirement: $150K p.a
But you can get it with… >$80K p.a
The SCB Visa Infinite is one of the best cards on the market for buying miles, thanks to its 35,000 mile welcome gift and its low cost tax payment facility (as low as 1.14 cents per mile).
There's an official income requirement of $150K p.a., but thanks to the ongoing SingSaver $200 cash offer there have been many people trying their luck with incomes below that. From the reports I'm seeing, so long as you earn at least $80K p.a. with no outstanding credit problems, you should get approved.
Get up to $200 when you apply for an SCB Visa Infinite
Apply for an SCB Visa Infinite card by 17 May and get $100 for new-to-bank customers (existing customers get $30). 15 additional applicants can win a further $100 by answering the question "what do you wish could be instant in your life?" See full details here. 
DBS Woman's World Card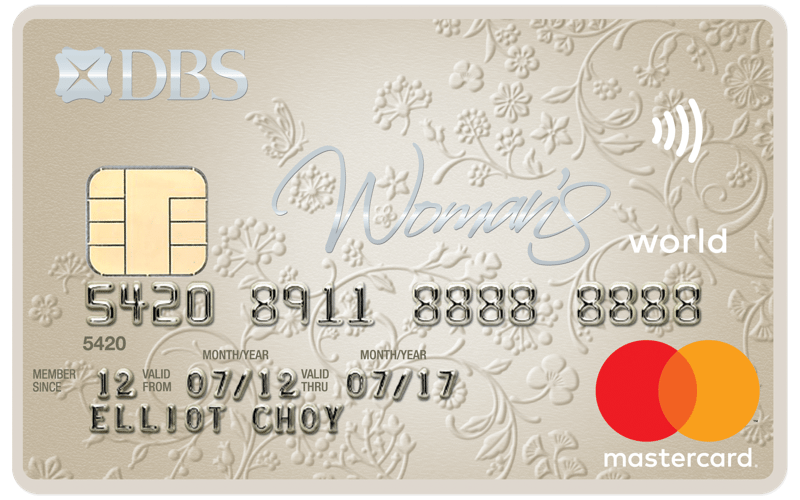 Official Income Requirement: $80K p.a
But you can get it with… >$30K p.a
The DBS Woman's World card is a must-have for anyone (male and female) who buys things online. With 4 mpd on the first $2K of online transactions each month, it's one of the fastest ways to rack up miles on air tickets, movie tickets, Amazon, RedMart, Lazada, ZALORA, you name it.
On paper, the DBS Woman's World Card has an $80K income requirement, but in practice, many people have managed to get approval with income way below that. I've even received a couple reports of individuals with $30-40K income getting approved.
Your chances of getting approved seem to be enhanced if you already hold a DBS or POSB credit card. Log on to ibanking, then look for Apply–> Credit Cards at the top of your screen.
You'll see a whole list of DBS/POSB cards. Select the DBS Woman's World Mastercard and click Apply (you don't see it in my menu because I already have it). You should receive an instant response.
Citi Prestige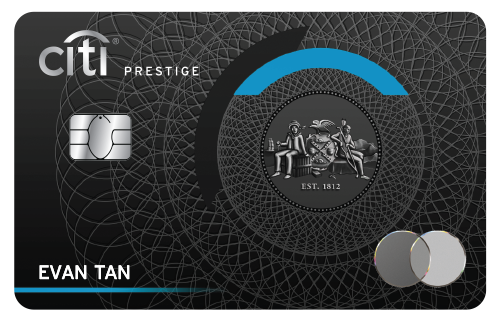 Official Income Requirement: $120K p.a
But you can get it with… $30K p.a. provided you're a Citigold customer with a minimum of $250K AUM
Despite the recently-neutered limo benefit, the Citi Prestige continues to be a compelling offering for those who can make full use of the Fourth Night Free benefit and unlimited Priority Pass (not me, sadly).
The card carries a $120K income requirement, but if you're a Citigold client with a minimum of $250K AUM, you just need $30K to qualify.
Unfortunately, if you don't qualify for Citigold, then it's pretty hard to get approved for the Citi Prestige with anything less than $120K. There are some suggestions that if you're just 5-10% shy of the threshold, you can file an appeal, but the outcome isn't guaranteed.
OCBC Premier VOYAGE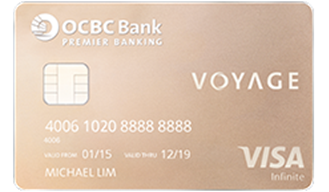 Official Income Requirement: $120K p.a
But you can get it with… $30K p.a. provided you're an OCBC Premier Banking with a minimum of $200K AUM
The OCBC Premier VOYAGE earns 1.6 mpd on local spending, 33% more than the regular VOYAGE card. Otherwise, the features are largely similar, with 2.4 mpd on foreign currency spend (until 31 Dec 19, after which 2.3 mpd) and access to the VOYAGE payment facility.
If you're an OCBC Premier Banking member (min AUM $200K), you can get the OCBC Premier VOYAGE with just $30K income.
AMEX Platinum Charge
Official Income Requirement: $200K p.a
But you can get it with… $150K p.a.
The AMEX Platinum Charge has a hefty $1,712 annual fee, but packs a whole load of benefits as well. $800 of airline and hotel credit, complimentary hotel stays and elite status, airport lounge access with multiple programs, private club access and various dining/spa vouchers are just some of the things your annual fee gets you.
The official income requirement is $200K, but there are numerous reports in the AMEX Platinum Charge Telegram Group of customers with less than $200K getting approved. The magic number seems to be >$150K, although it's also possible to be approved with less so long as you can demonstrate other forms of assets e.g property.
The biggest hint that this is possible actually comes from the AMEX site itself. When you reach the finances section of the form, any input of less than $150K is rejected by the system.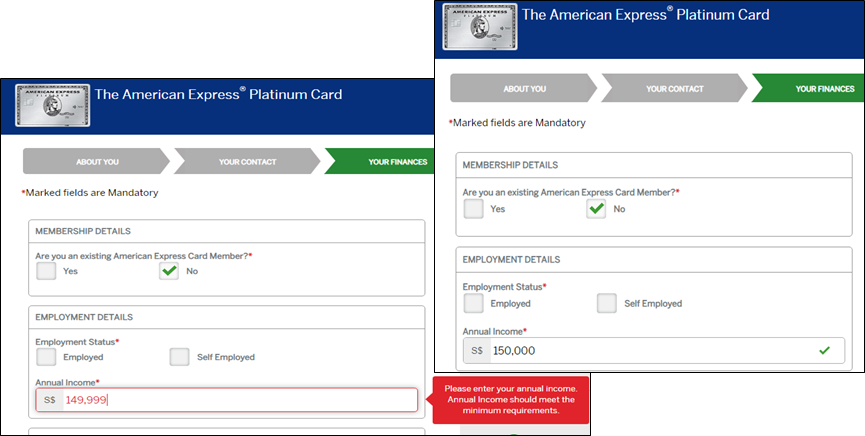 Remember that if you apply through the MGM program, you'll get a bonus 40K Membership Rewards points when you spend $5K within 3 months of approval, plus the usual sign up bonus.
If you're trying to apply for the card with income below $150K, your best bet is to try an offline application with a representative who can help appeal your case based on other proof of assets. I'd recommend reaching out to Siva ([email protected])- mention you came through The Milelion and we'll both get some shopping vouchers if you're approved.
Conclusion
At the end of the day, credit card income requirements (above $30K) are just a number. If a product manager is under pressure to show increased member acquisition, he or she can instruct the team to unofficially loosen the requirements (subject, of course, to some minimum credit quality).
That's what happened back in the days where the DBS Altitude/Citi PremierMiles Visa/UOB PRVI Miles had a minimum income of $80K. Product managers tried to capture more of the market by quietly taking on customers below this threshold, until everyone agreed to just drop the pretense and made their offerings available at $30K.
I deeply suspect that there are other cards out there which don't enforce strict income requirements (Citi PremierMiles AMEX/Maybank World Mastercard?), but the point is that you won't know until you try. Getting rejected for a credit card does not hurt your credit score, so the only thing you really lose is your time. Try your luck, and give a shout out in the comments if you're successful with any of these.