From now till July 13, 2pm SGT, LifeMiles members can get a 115% mileage bonus when they transfer LifeMiles to another member. 

I wasn't going to cover this at first because I saw "115% bonus" and thought: meh, that's way below the regular 140% sales we see. 
Then a few days later, I realised my mistake. LifeMiles charges 1.5 cents per transferred mile, so a 115% bonus is the equivalent of buying miles at 1.3 cents each. 
For example, transferring 50,000 miles will generate a total of 107,500 miles (50,000*115%) at a cost of US$750 (50,000*1.5 cents). You've effectively created 57,500 miles for US$750, or 1.3 cents per mile.
1.3 cents per mile is even cheaper than buying LifeMiles at a 140% bonus (1.375 cents). In fact, it's even lower than the biggest LifeMiles bonus we have ever seen of 150% (1.32 cents).
Of course, the catch is that you can't use this method to generate LifeMiles unless you have some in the first place. Therefore, this promotion is of greatest interest to those who already have LifeMiles in their account and are looking to pick up more for cheap.
The usual caveats about LifeMiles apply:
Don't buy (or generate) them speculatively. Only buy them if you have a confirmed trip in mind and have found award space on LifeMiles (you don't need to have any miles in your account to search for award space)
You can't redeem Singapore Airlines First or Business Class cabins on selected routes with LifeMiles
LifeMiles may not see the same award space as other Star Alliance partners. Just because you see something on Aeroplan or United doesn't necessarily mean it will appear on LifeMiles
All changes and cancellations must be done through the Avianca call centre; they cannot be done online. It costs between US$100-200 to cancel an award ticket, depending on your origin and destination
Based on what I'm reading on Flyertalk, LifeMiles Star Alliance award space isn't what it used to be. This all the more means you shouldn't be buying miles speculatively- always check and see if the route you want has flights before pulling the trigger!
LifeMiles expire after 12 months of account inactivity, but you shouldn't be holding on to them for that long anyway. A maximum of 75,000 miles can be transferred each year.
Some people have raised concerns about Avianca's US$68M Q1 2019 loss and its bond downgrade. I'd point out that (1) LifeMiles is a separate legal entity from Avianca, and has a stable credit outlook from Moody's and (2) the program's financial future is only of concern to you if you're holding on to LifeMiles, which you shouldn't be in the first place.
How much are LifeMiles awards?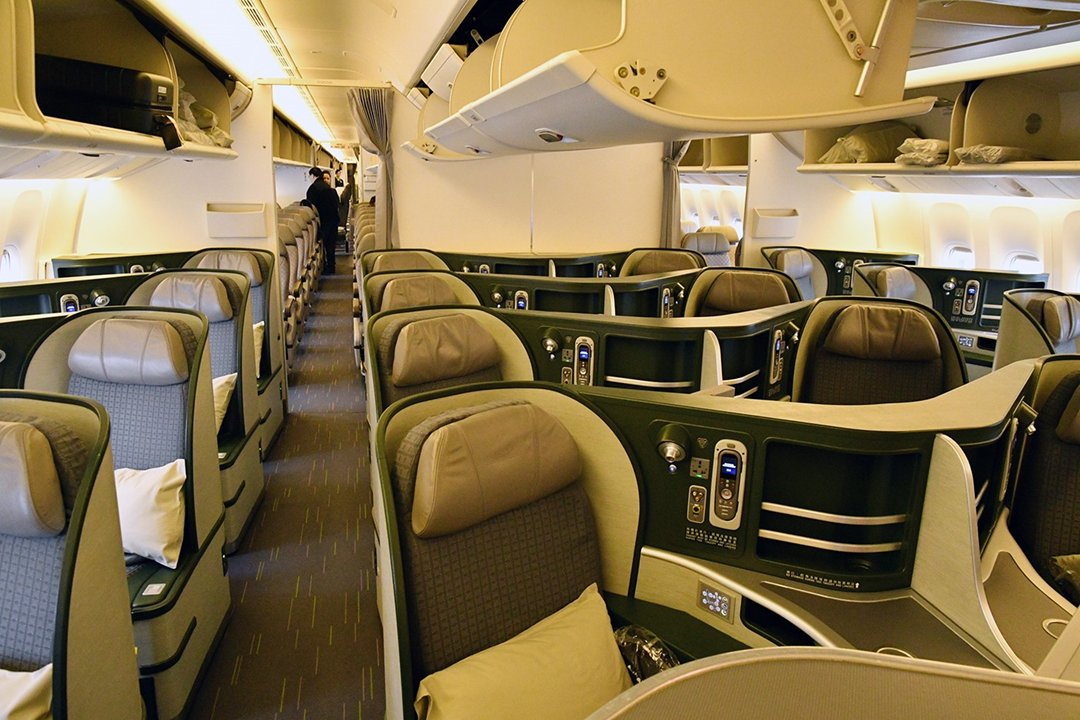 LifeMiles awards can be booked on behalf of anyone (i.e the account holder does not need to be part of the traveling party), and there are no fuel surcharges imposed.
Here's a sampling of prices out of Singapore
Singapore to North America

First- 99,000
Business-78,000
Singapore to Hawaii

First- 75,000
Business- 51,000

Singapore to Australia

First- 60,000
Business- 40,000

Singapore to Europe

First- 102,000
Business- 78,000

Singapore to Japan

First-50,000
Business- 36,000
What card should I use?
The LifeMiles transfer fee is processed directly by Avianca in USD, meaning it will code as foreign currency airfare spend. You can use any of the following cards to maximize the miles earned
UOB Visa Signature: 4 mpd, with min $1K max $2K foreign currency spend in a statement period
DBS Woman's World Card: 4 mpd, max $2K spend per month
UOB Lady's Card: 4 mpd if travel is chosen as your 10X category, max $1K per month
UOB Lady's Solitaire Card: 4 mpd if travel is chosen as your 10X category, max $3K per month
SCB Visa Infinite: 3 mpd, with min $2K total spend in a statement period
BOC Elite Miles World Mastercard: 3 mpd, no cap or minimum spend
DBS Altitude Visa/DBS Altitude AMEX: 3 mpd, capped at $5K spend per month
Conclusion
LifeMiles can be a great way of getting deep discount Business and First Class fares, provided award space lines up in your favor. If so, it's definitely worth taking a look at this transfer bonus, because it's much cheaper than buying miles the usual way.