CardUp is a service that allows you to pay rent, condo fees, insurance premiums, education bills and more through your credit card, earning rewards points in the process.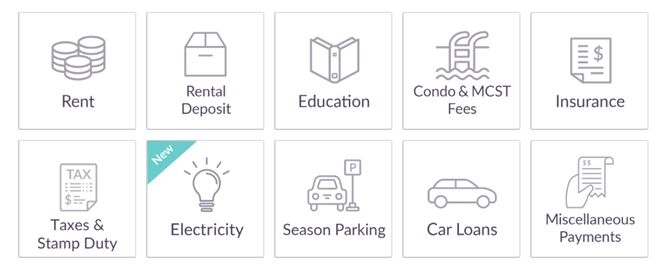 If you're an AMEX cardholder who is new to CardUp, a special rate of 2.1% (usual: 2.6%) is now available on your first-ever payment between S$1,000-S$20,000.
This is applicable to payments which are scheduled and due between 1 Nov 2019 and 31 Jan 2020, both dates inclusive. The full T&C can be found here, and you'll need to enter the promo code AMEX21 at the payment confirmation screen to enjoy this offer.
However, if you're a new CardUp user you can also use the promo code MILELION to enjoy S$20 off the fees for your first payment of S$1,000 or more. Which code is better depends on how much you're paying:
| | | |
| --- | --- | --- |
| | Payment ≤ S$4,000 | Payment >S$4,000 |
| Code to use | MILELION | AMEX21 |
| Remarks | Pay 2.6% fee with S$20 off, all cards | Pay 2.1% fee, selected AMEX cards only |
The AMEX21 code is available for the following AMEX cards only:
Here's how much you'll be paying for miles if you use each of these cards:
As you can see, it's not particularly compelling to use the AMEX Platinum cards, owing to their lower general spending rates.
Using CardUp to hit your sign up bonuses
Although you could earn more miles on CardUp with other cards like the UOB PRVI Miles or BOC Elite Miles, you might be considering using your AMEX cards if you're trying to hit the minimum spend for your sign up bonus. Although UOB and SCB have recently excluded CardUp spending from counting towards sign up bonuses, it's still fair game for AMEX.
In the table below I've illustrated how much you'd pay in terms of fees assuming you use CardUp to hit the full amount of the sign up bonus. In reality most people won't do this of course, but it's still indicative of the maximum you'd pay.
A couple of caveats here:
(1) This assumes you apply via the MGM program wherever available 
(2) With the exception of the AMEX KrisFlyer Credit Card, all the other cards have non-waivable first year annual fees which you'll also want to factor in
(3) To be extra accurate, you'd have to consider the opportunity cost of not using a higher earning card with CardUp. For example, by spending S$5,000 on the 0.69 mpd earning AMEX Platinum Reserve, I'm forgoing 0.71 mpd on the UOB PRVI Miles.
(4) This assumes that you have a bona fide payment to make- you can't use CardUp to pay yourself, or without supporting documentation like a premium notice or tenancy agreement.
Conclusion
If you haven't used CardUp before and are trying to hit a minimum spend on your AMEX card, it's worth looking at whether paying a 2.1% fee can help put you over the line. Remember- this 2.1% only applies to your first payment, so plan it carefully.
For comparison, ipaymy charges 3.3% for AMEX cards, and RentHero doesn't currently accept them, so if you're hoping to pay rent or other expenses with an AMEX card, this may be your best option.