For many people, KrisFlyer Elite Gold is the highest status they can reasonably aspire to. That's because the pearly gates of the PPS Club are only open to those who fly in First or Business Class, on cash tickets. You could fly a million miles in Economy Class and never get close!
That's unfortunate, but if it's any consolation, KrisFlyer Elite Gold has its uses too. And thanks to Singapore Airlines' recent "Unlock Status Credits Without Flying" campaign, there's probably a lot of newly-minted KrisFlyer Elite Golds out there.
If you're one of them, congratulations (all the more so if you've secured status till February 2025)! Here's what you have to look forward to.
Qualification & benefits overview
KrisFlyer Elite Gold requires accumulating 50,000 Elite miles within a 12 month period. Elite miles can be earned when flying on Singapore Airlines, Scoot, Star Alliance partners and other airline partners like Virgin Atlantic or Virgin Australia. 
✈️ KrisFlyer Elite Qualification & Perks
 

KrisFlyer Elite Silver

KrisFlyer Elite Gold
Elite Miles Req.
(in 12-mth period)

25,000

50,000

Mileage Bonus

25%

25%

Priority Waitlist
✅
✅
Advance Seat Selection
✅
(Standard)
✅
(Forward and Standard)
20kg Extra Baggage
 
✅
Priority Check-in
 
✅
Priority Baggage 
 
✅
Priority Boarding
 
✅
Lounge Access
 
✅
25% mileage accrual bonus
Every time KrisFlyer Elite Golds fly with Singapore Airlines or Scoot, they'll earn a 25% mileage bonus on all fare classes except Q, N, V, K and G (i.e. Economy Lite and Value).
For Singapore Airlines, this applies on top of the booking class bonus, as illustrated below:
Cabin
Fare Class
Normal Accrual
KrisFlyer Elite Gold
Suites/ First

A,F

200%

225%

Business

Z, C, J

150%

175%

D, U

125%

150%

Premium Economy

S, T

125%

150%

R, L, P

100%

125%

Economy

B, E, Y

100%

125%

M, H, W

75%

100%

Q, N, V, K, G

50%

50%
The 25% bonus applies to KrisFlyer miles only, not elite miles. For example, if a KrisFlyer Elite Gold were to buy a return Economy Class ticket in fare class H from Singapore to San Francisco (8,440 miles distance each way), he would earn:
12,660 base miles (8,440 miles x 2 x 75%)
4,220 bonus miles (8,440 miles x 2 x 25%)
12,660 Elite miles (8,440 miles x 2 x 75%)
For Scoot flights, KrisFlyer members earn 1 KrisFlyer mile and 2.5 Elite miles for every Singapore dollar spent on base fare and add-ons. 
If you're flying on a mixed itinerary that combines Scoot and Singapore Airlines, the bonus will be 25% of the actual mileage flown on the Scoot sector.
Priority check-in
KrisFlyer Elite Gold members can check-in at Business Class or specially-designated Star Alliance Gold counters whenever they fly on Singapore Airlines, Star Alliance, Virgin Atlantic, Virgin Australia or Vistara.
This benefit applies to your travelling companions on the same itinerary (although the "same itinerary" requirement isn't always strictly enforced). 
With all the document verification required for VTL flights, this perk can be a lifesaver. When I flew back from Seoul, the Economy Class queue was spilling out of the check-in area, but there was hardly any wait in the Business Class line!
Additional baggage & priority handling
KrisFlyer Elite Gold members enjoy an additional 20kg of baggage allowance on top of their usual cabin/fare entitlement, whenever they fly on Singapore Airlines or Star Alliance carriers. For Vistara, an additional 10kg is permitted. 
The relevant allowances for Singapore Airlines are shown below:
🧳 Weight Concept
 
Allowance
KrisFlyer Elite Gold
Suites & First Class

50kg

70kg

Business Class

40kg

60kg

Premium Economy Class

35kg

55kg

Economy Class
 
 
Flexi

30kg

50kg

Standard

30kg

50kg

Lite

25kg

45kg
Where the piece concept is applied (i.e. on flights to and from Canada/USA), KrisFlyer Elite Gold members enjoy one additional piece on top of the existing allowance.
🧳 Piece Concept
(Flights to/from Canada/USA)
 

Allowance

KrisFlyer Elite Gold

Suites & First Class

2x 32kg

3x 32kg

Business Class

2x 32kg

3x 32kg

Premium Economy Class

2x 23kg

3x 23kg

Economy Class (all fare types)

2x 23kg

3x 23kg
While this benefit generally applies across all Star Alliance partners, it does not apply to:
"Light" fares offered by Austrian, Lufthansa and SWISS
"Check&Go" fares offered by Brussels Airlines
"Go light" fares offered by SAS
"Seat" fares offered by Air New Zealand
KrisFlyer Elite Gold members also receive priority baggage handling tags, which means your bags should be among the first to come out on the belt. In my experience this happens most of the time, but there could be that rare instance (especially with connecting flights) where priority isn't observed.
Lounge access
KrisFlyer Elite Golds enjoy lounge access every time they fly on Singapore Airlines, Star Alliance, Virgin Australia, Virgin Atlantic and Vistara, together with a guest (except on Virgin Atlantic).
Flying On

Access

Guest?

Singapore Airlines

KrisFlyer Gold lounge (Singapore)

SilverKris lounge (outside Singapore)

+1 guest1

Star Alliance

Star Alliance Gold lounge

+1 guest2

Virgin Australia

Virgin Australia lounge

+1 guest3

Virgin Atlantic

Virgin Atlantic Clubhouse

No guest

Vistara

Vistara lounge

+1 guest4
1. Must be departing on same-day Singapore Airlines flight
2. Must be departing on the same flight
3. Must be departing on same-day Virgin Australia flight
4. Must be departing on same-day Vistara flight
While KrisFlyer Elite Golds can access SilverKris lounges outside of Singapore, when flying from Changi they will be directed to the KrisFlyer Gold Lounge instead.
Prior to COVID, this lounge was awful. It was frequently overcrowded, the catering was limited, and it didn't have its own showers or toilet. Thankfully, the new facility (opened in May 2022) is significantly improved (though you still won't enjoy frills like live cooking stations or champagne)
While there's generally no discrimination in terms of overseas lounge access between KrisFlyer Elite Golds and PPS Club/First/Business Class passengers, exceptions apply. 
For example, PPS Club, First and Business Class passengers flying out of Mumbai Airport enjoy access to the Adani First & Business Class lounge, which features table service and complimentary spa treatments. KrisFlyer Elite Golds get the much worse Loyalty Lounge. 
However, there are some airports where KrisFlyer Elite Golds get a better lounge than Business Class passengers. That's the case for Lufthansa Group, where Star Golds get access to the same lounge that non-Lufthansa Group First Class passengers use, while Business Class passengers have a dedicated Business Class lounge. For example, when travelling out of Frankfurt, Star Gold passengers use the Senator Lounge, while Business Class passengers use the Business Lounge. The difference may be marginal in some cases, but YMMV. 
As far as I know, there are five Singapore Airlines destinations where Business Class and KrisFlyer Elite Golds have different lounge entitlements:
Airport

Business Class

KrisFlyer Elite Gold
(in Economy)

Frankfurt

Business Lounge

Senator Lounge

Houston

Polaris Lounge

United Club

Mumbai

Adani Lounge

Loyalty Lounge

Munich

Business Lounge

 Senator Lounge

San Francisco

Polaris Lounge

United Club
Priority security and boarding
Star Alliance Gold members can enjoy fast-track security clearance at selected airports worldwide, every time they fly on a Star Alliance member airline (regardless of cabin).
Gold Track lanes are available at 138 airports at the time of writing, including Amsterdam, Barcelona, Brisbane, New York JFK, Osaka, San Francisco, Sydney, Tokyo Narita and Haneda, and Zurich.
While the benefit is, strictly speaking, for the Gold member only, in practice I've received fast track vouchers for my non-Gold companion as well. 
When the time comes to board, KrisFlyer Elite Golds can get a jump on overhead storage space by boarding before the rest of Economy Class. 
The boarding order for Singapore Airlines is:
Passengers who require special assistance, as well as those with infants and toddlers
Suites and First Class passengers
Business Class passengers and PPS Club members
Premium Economy Class passengers, KrisFlyer Elite Gold and Star Alliance Gold members
Economy Class passengers
Other Star Alliance carriers may have a different order of priority. 
Just like fast-track security, priority boarding is meant to be for the Gold member only but in practice companions are accepted too.
Complimentary seat selection
While seat selection is complimentary for all Singapore Airlines First/Suites, Business and Premium Economy Class passengers, Economy Class passengers flying on certain fare types are required to pay.
| | | |
| --- | --- | --- |
| Fare Type | Fare Code | Seat Selection |
| Economy Lite | V, K | Chargeable |
| Economy Value | Q, N | Chargeable |
| Economy Standard | M, H, W | Complimentary (Standard) |
| Economy Flexi | Y, B, E | Complimentary (Forward Zone & Standard) |
💺 Seat Selection Fees

 

Standard

Forward Zone

Extra Legroom

Band 1

US$8

US$15

US$25

Band 2

US$10

US$20

US$60

Band 3

US$15

US$25

US$80

Band 4

US$20

US$40

US$100

Band 5

US$25

US$50

US$120

Band 1: Between Singapore and Brunei, Cambodia, Indonesia, Laos, Malaysia, Myanmar, Philippines, Thailand, and Vietnam; between Denmark and Italy, between Spain and Italy.
Band 2: Between Singapore, Bangladesh, Hong Kong SAR – China, China, India. Japan, Korea, Maldives, Nepal, Sri Lanka, Taiwan – China and U.A.E.
Band 3: Between Singapore, Australia and New Zealand.
Band 4: Between Singapore and Denmark, France, Germany, Italy, Netherlands, Russia, South Africa, Spain, Sweden, Switzerland, Turkey and United Kingdom; between United States and Germany, Hong Kong SAR – China, Japan, Korea, United Kingdom and Taiwan – China.
Band 5: Between Singapore and United States
If you're a KrisFlyer Elite Gold member, you can choose any Forward Zone or Standard seat in Economy Class for free, regardless of fare type. This saves you between US$8 to US$50, depending on route.
KrisFlyer Elite Golds are still required to pay for:
Extra Legroom seats (US$25-120)
Solo seats (US$140; only available on the A350-900 ULR flights to the USA)
However, they will receive a 15% discount off the cost. Travelling companions booked on the same itinerary will receive a 10% discount off advance seat selection.
For example, if a KrisFlyer Elite Gold makes a booking for himself and his wife in Economy Lite and selects Extra Legroom seats, he will save 15% off his seat selection fee, and 10% off her seat selection fee. 
Don't forget that all Singapore Airlines seats can be selected for free by any passenger at the T-48 hours mark, i.e. when online check-in opens.
Complimentary seat selection does not apply when flying on other Star Alliance carriers. 
Waived or discounted service fees
KrisFlyer Elite Gold members enjoy waived or discounted service fees when performing certain KrisFlyer transactions, namely extending miles and changing redemption nominees. 
 

KrisFlyer

Elite Silver

Elite Gold

Fee (per 10,000 miles or part thereof)

1,200 miles or US$12

1,200 miles or US$12

Extension Period

6 months

12 months

Change of Redemption Nominees

3,000 miles or US$30

1,500 miles or US$15

Waived
Singapore Airlines has been periodically extending the validity of KrisFlyer miles during the COVID period, and the latest extension means no miles will expire until at least 31 January 2023.
There's no knowing if another extension will be offered, but if not, KrisFlyer Elite Gold members can pay 1,200 miles/US$12 to extend each block of 10,000 miles by 12 months. 
However, all KrisFlyer and PPS Club members pay the same service fees for making changes to award tickets. 
Award Change Fees
 

Saver

Advantage

Change of date/time on Singapore Airlines

US$25
(temp. waived until 31 Mar 2022) 

Free

Change of route, cabin class, award type or add a stopover on Singapore Airlines

US$25




US$25

Change of date, route, flight or carrier on partner airlines

US$50




N/A

Redeposit of miles for award / upgrade

US$75

US$50

No Show Fees

Economy

US$100

Premium Economy

US$200

Business

US$300

First/Suites

US$300
Higher waitlist priority
In theory, KrisFlyer Elite Golds should have higher priority when it comes to clearing waitlists, be it revenue or award tickets.
In reality, it's hard to quantify just how big of a benefit this is. It may be a useful tiebreaker, but if you're hoping to score 2x Suite savers on the JFK or LHR route by virtue of your Elite Gold status, you're likely to be disappointed. 
My unscientific opinion is that there isn't much of a difference. 
Scoot perks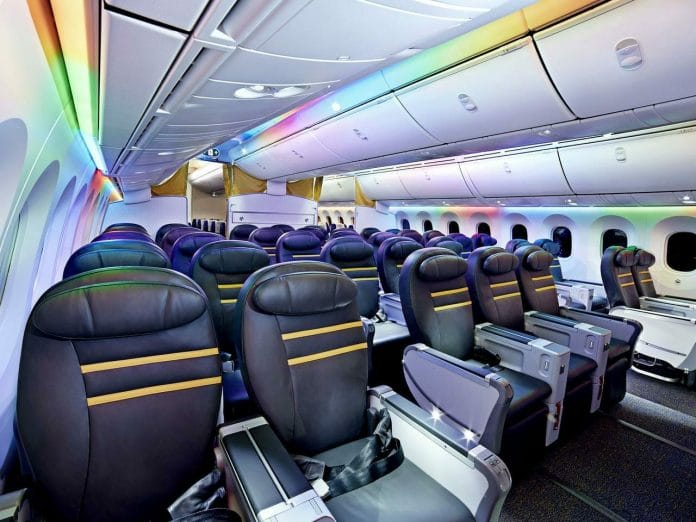 KrisFlyer Elite Gold (and Silver) members now enjoy the following benefits on Scoot:
Priority check-in and boarding
Additional 5kg baggage allowance with any baggage purchase
Complimentary standard seat selection
Unfortunately, there's no lounge access or free checked bag. And beware- the complimentary standard seat selection is a perk you might be better off not having!
Other perks
Shangri-La Circle Jade fast track
Thanks to the Infinite Journeys partnership between Singapore Airlines and Shangri-La, KrisFlyer Elite Gold members can register and earn Jade status with one single night at any Shangri-La Hotel and Resort, Kerry Hotel, Traders Hotel or Hotel Jen worldwide. The tier upgrade will take place within 6-8 weeks after meeting the upgrade criteria. 
Shangri-La Jade members enjoy perks including free breakfast, room upgrades, and priority for early check-in and late check-out.
As a heads up, Shangri-La will be doing a massive devaluation of its rewards programme from 28 April 2022, so I'd advise you to burn any points you have before that. 
Heathrow Express upgrade
Star Alliance has a partnership with Heathrow Express that provides a free upgrade to Business First Class.
According to the T&Cs, members must purchase a full fare standard class ticket and show their Star Gold frequent flyer card to the conductor. In practice, however, there's many data points of people purchasing the discounted tickets (as little as £5.50 one way, if purchased 90 days ahead) and still being permitted to upgrade.
Conclusion
KrisFlyer Elite Golds will forever be second class citizens to the PPS Club, but perks like lounge access and additional baggage can help ease the pain of travelling, especially when in Economy.
You'll also enjoy priority baggage handling and boarding, plus a (theoretically) better shot at award seats! 
Any other KrisFlyer Elite Gold perks worth highlighting?