In one of my first ever posts I talked about how there are some bucket list items for every travel hacker worth his/her salt.
Experience SQ Suites (done)
Experience the Lufthansa First Class Terminal (FCT)
Shower on board a plane (Ethiad or Emirates)
Fly Etihad's Apartment (let's not talk about The Residence)
I highly doubt that (3) or (4) can ever happen, simply due to my current mileage affiliations (I could do (4) if I built miles with American Airlines and (3) if a certain airline didn't do a complete dick move…)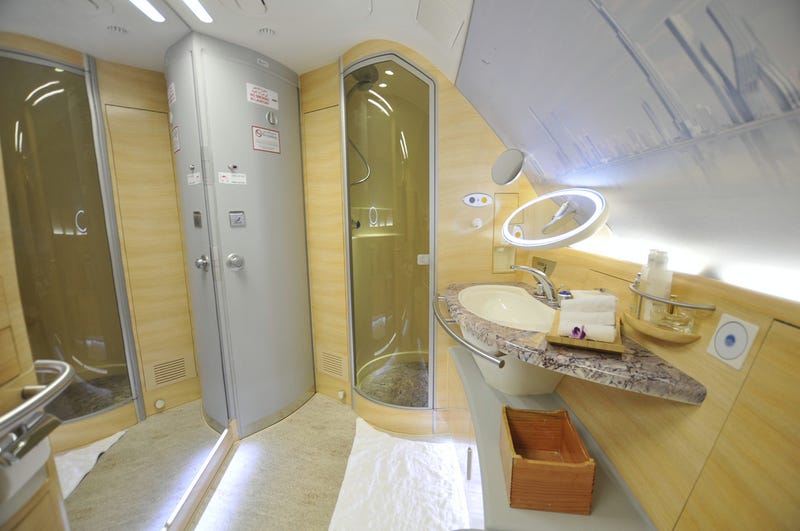 But I am excited to say that (2), on the other hand, is very much happening.
How did I book it?
My RTW trip takes me from Zagreb to Riyadh with a 4 hour stopover in Frankfurt . Seeing as how I'm visiting a place where alcohol is rather short in supply, I figured it wouldn't hurt to try visiting the proverbial land of milk and honey prior to that.
I always thought that SQ's Star Alliance charts were so ludicrously overpriced that it never made sense to study them. And to a certain extent that's true. But there are a few sweet spots on the upgrade chart, one of which is the Europe to Middle East segment…
28,000 miles? To visit the hallowed ground of the FCT?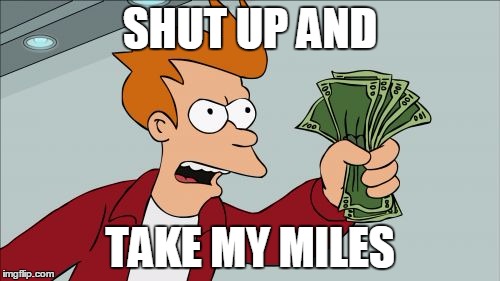 The problem was that there was no space available for upgrades. Despite there being 8 revenue seats available on the FRA-RUH route (i.e not a single seat sold), there were 0 seats available for awards, not even to Lufthansa's Miles and More members (I created an account just to check).
I monitored the space like a hawk, checking it daily through Krisflyer, Lifemiles, Miles and More and Expert Flyer. I got within the fabled T+14 window where Lufthansa is supposed to open up First Class award space to partners. 0 First Class seats sold. 0 award availability.
Thoughts began to fly through my mind: maybe Lufthansa doesn't open up award space in First unless it has sold at least 1 revenue ticket because it doesn't make sense to cater and staff that cabin just for an award passenger. Maybe it's Ramadan and flight demand is low so Lufthansa is going to swap the aircraft to a smaller one with no first class cabin. Maybe Lufthansa doesn't like me on some personal level.
But on T+2 I decided to call Krisflyer one more time and then give up. And the agent on the Krisflyer hotline processed the upgrade with no drama whatsoever. 28,000 miles.
And sure enough, when I checked Lifemiles later, Lufthansa had opened its O Class First award seats to partners.
I'm not going to call this a travel hack because I don't think it's by any means a trick. It's at best identifying a sweet spot on an award chart, because 28,000 miles for 6 hours of Lufthansa's First Class treatment in the air and 4 hours of the FCT is a trade I'd make any time.  That said, if you ever fly in business class ex-FRA you would do well to give SQ's Star Alliance upgrade chart a quick skim through to see if the maths can work out in your favor…
Key highlights of the FCT experience
So what makes the FCT so special? How about
A dine on demand service catered by DO&CO
10 different types of bottled water, 5 different types of champagne and a bar drinks list that stretches 30 pages (although given my final destination is Riyadh it may be somewhat unwise to show up inebriated. Hence the need for 10 types of bottled water)
A cigar bar, if you're into that sort of thing
Taking a nap in a day room of your own
Your own private passport control and security
A chauffer ride to your aircraft through the tarmac in a Porsche or Mercedes
Spa cabanas with your own Lufthansa rubber duck (yes, this is important to people like me)
I found the perfect spot in the #FCT for cooling down…. pic.twitter.com/KszgYqy9T7

— First Class Terminal (@Lufthansa_FCT) August 7, 2015
Pity my layover is only 4 hours because First Class passengers on Lufthansa can rent a Porsche 911 for 3 hours for 99 Euros (including fuel!). But this might not be a good combination with 5 different types of champagne…
I think this might be fun.