The Milelion's RTW Trip 2016: Trip Planning
Introduction: Around the world in 28 days
EVA Air B77W Business Class Singapore to Taipei
EVA Air B77W Business Class Taipei to Los Angeles
Silvercar LAX
Avenue of the Arts Costa Mesa
Sheraton Gateway Los Angeles
United A319 First Class Los Angeles to Mexico City
Le Meridien Mexico City
United A319 First Class Mexico City to Houston
United B767 Business Class Houston to Sao Paulo
Sheraton Sao Paulo WTC
South African Airways A330  Business Class Sao Paulo to Johannesburg
Hilton Sandton
Ten Bompas Johannesburg
Turkish Airlines A330 Business Class Johannesburg to Istanbul
Turkish Airlines A319 Business Class Istanbul to Zagreb
Westin Zagreb
Croatia Airlines A319 Business Class Zagreb to Frankfurt
Lufthansa First Class Terminal Frankfurt
Lufthansa A330 First Class Frankfurt to Riyadh
Four Points Riyadh
Air India B77W Business Class Riyadh to Mumbai
St Regis Mumbai
ANA B787 Business Class Mumbai to Tokyo
Asiana A330 Business Class Tokyo to Seoul
Westin Chosun Seoul
W Walkerhill Seoul
Asiana B744 Business Class Seoul to Tokyo
ANA B787 Business Class Tokyo to Singapore
---
By night The Milelion fights (or at least complains very loudly about) the great injustices of poorly-conceived cobrand cards, cashback cards masquerading as miles earning cards and unannounced devaluations.
By day, The Milelion works as a management consultant fighting the evil forces of misaligned KPIs, fixing sub-optimal resource allocation and making a lot of powerpoint slides.
But it's by virtue of the day job that in a few weeks, The Milelion will embark on a round the world itinerary. Although I can't disclose the specific nature of the trip (you might read something about it in the papers come September) , it's probably more fun to discuss the logistics rather than the purpose.
So I thought I'd use this article to walk you through how to book a round the world (RTW) fare with Star Alliance.
What are RTW fares?
All 3 airline alliances offer their own version of an RTW fare, but Star Alliance was the obvious choice for me because SQ is a member and it's the largest alliance.
RTW fares can represent great value if you're going to multiple destinations- an RTW fare in Business Class with 16 segments and 39,000 miles will cost ~S$20,000. To put things in perspective, a return trip business class fare from SIN-LAX would cost you about S$10,000 (It is also possible to redeem a Star Alliance RTW ticket using miles, 180,000 for economy, 240,000 for business and 360,000 for first, but as Athen points out below this only gets you 7 cities)
I'd like to share my experience using the booking engine. This article will be relevant whether you are buying a revenue RTW fare or planning to redeem a RTW fare for miles (although I imagine your flight choices would be more limited if you were redeeming)
Star Alliance RTW Fare Construction
Basic Rules
Star Alliance has a very user-friendly booking engine that allows you to piece together your trip segment by segment. There are some ground rules
Your total trip (including connections) cannot exceed 39,000 miles (there are cheaper fares with lower limits but 39,000 is the absolute maximum)
You can only travel in one direction- eastwards or westwards
You cannot backtrack from one zone to another. So if I've flown from FRA-DXB, for example, I cannot then fly DXB-LHR (one is in the Middle East, the other in Europe)
You can backtrack within a zone. If my overall route is eastwards, I could fly FRA-LHR-DXB, notwithstanding that FRA-LHR is technically moving westwards
You must start and finish in the same country. So while it is possible to start in San Francisco and finish in Boston, if your first flight is from Singapore you must end in Singapore
You have a maximum of 16 segments and 15 stopovers permitted. A segment refers to a flight. So SIN-TPE-LAX counts as 2 segments, notwithstanding the fact that you're physically in TPE for an hour
Confused? Play around with the engine and it will all become clear.
Constructing your route
On the first screen you select your cabin class, city of residence (i.e where you want to start the trip from) and the number of travelers. City of residence also determines what currency your ticket will be priced in. 
On the next screen you will add your destinations in the box on the top right.
The engine is a bit particular about names- you can enter city names just fine, but it only recognises certain airport codes. It wouldn't recognise ICN for Seoul, but was just fine accepting BEY for Beirut.
I later realised this was because it wants to offer you more options- so if you enter Seoul it will offer you routings to both Seoul Incheon and the lesser known Seoul Gimpo airport. Do note that if you fly into Seoul Incheon and depart from Seoul Gimpo, it counts Incheon-Gimpo as a segment on your journey.
See the car symbol next to the airplane? That represents a "surface route".  You can build in a maximum of 5 surface routes into your itinerary, but each one adds mileage and segments towards your total cap.
Why would you want to do this? Well, Star Alliance may be the largest alliance in the world but its coverage is lacking in some areas. When I was trying to get from ASU-CPT, the best it could recommend me was ASU-PTY-GRU-JNB-CPT, which would take 29 hours and involve a ridiculous backtrack to PTY. I resolved this problem by adding ASU-GRU as a land route and buying a separate ticket on Go! airlines for a 2 hours direct flight.
When you've entered your final destination (Singapore in my case), the system will check the itinerary for validity and price it accordingly.
Now the fun part- pick your flights!
Note that not all flights are equal- some carriers add surcharges for particular aircraft types. If you want to fly SQ full flat business class on your route, there's an additional surcharge…
This is a great example of SQ's typical snobbish attitude towards its alliance obligations. "Our product is so much greater than everyone else's that you should pay a surcharge just for the privilege of flying it"
Only one other airline has surcharges, and even that is on a very specific route.
An Asiana Airlines Business Class surcharge (Q-surcharge) of USD 620.00 per sector is applicable for passengers booked in D Class on Boeing B772LR, Boeing B773ER or Airbus A380 when travel is between:Seoul and London / Los Angeles / San Francisco / New York
This makes SQ's across the board surcharges even more ridiculous in comparison.
Once you've selected your routes, you're set. On the subsequent screens you'll enter your details and make payment. Protip- the DBS Altitude devaluation only takes place end June, so for May and June you can still earn 3 miles per $1 up to $10,000 of air ticket spend (the RTW ticket is processed by Lufthansa).
The system works beautifully. No need to worry about a browser timeout, I left it overnight and was able to pick it up the next morning. In any case, you can save your itinerary to pick it up later on a different computer.
My final routing (including stopovers) is
SIN-TPE-LAX-MEX-HOU-GRU-JNB-IST-ZGB-FRA-RUH-BOM-NRT-SIN, 36,000 miles
So what does this trip mean in terms of Milelion output?
Non-SQ Trip Reports
During the recent giveaway many people asked me to review other non-SQ airlines. I'm very pleased to say that this trip will allow me to do just that. Some of the business class products I'll be reviewing on this trip include
EVA Air's B777-300ER, SIN-TPE-LAX
I last flew this about 3 years ago and I've been eagerly looking forward to flying with them again. The service was fantastic. The food was catered by Din Tai Fung. The amenities kit was Rimowa-branded (still use it to store my unused credit cards). The seat was very comfortable. And until recently they served Dom Perignon in business class. So hopefully the experience this time round will be just as good as last time!
Turkish Airlines A330-300/A321 (JNB-IST)
The idea of flying Turkish excites me because they have an on-board chef from DO&CO and all the trip reports I've read so far have praised the food. The new Turkish seats are full flat (2-2-2 config unfortunately) which should make for a comfortable 9.5 hours flight.
Croatia Airlines A320 ZGB-FRA
I couldn't find a decent photo of this so I'll let it remain a mystery for now. But it's a 90 minute intra-Europe flight on a narrow-body aircraft, and I'm under no illusions as to what'll be offered. Again, it's worth it just for the experience!
United Airlines B767-300, HOU-GRU
photo credit: fabflyer.net
Ah, United. Well, everyone's got to do them sooner or later. United's B767 is a strange 2-1-2 configuration, but as expected all the 1s are gone so it's book a 2 and hope you get an empty seat next to you. I wouldn't mind trying a United hot fudge sundae though, and can't wait to experience the legendarily grumpy United service.
Lufthansa A330-300. FRA-RUH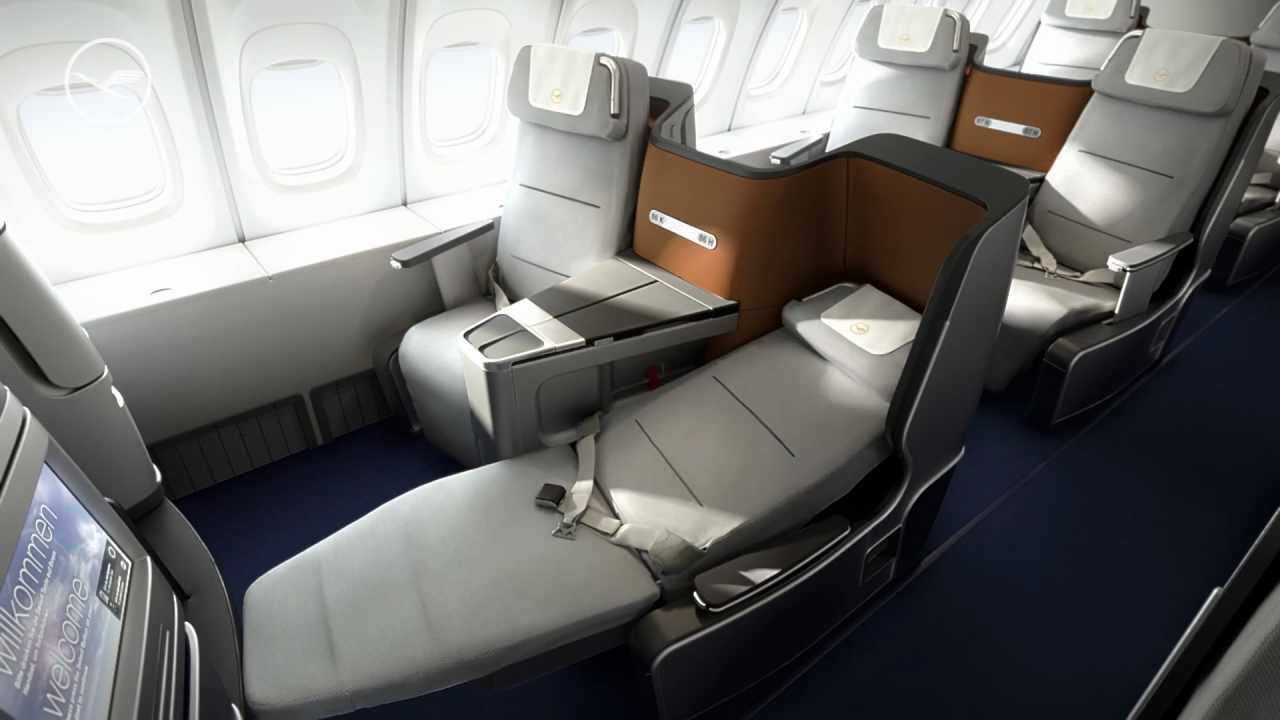 Lufthansa recently finished installing their new full-flat business class beds on all their aircraft. Their old product was a joke, but fortunately the new seat looks pretty sweet. Again, 2-2-2 isn't industry leading by any means, but I like the idea that every seat will have that new car smell. I have read that an unfortunate design flaw in the seat means you virtually play footsie with your seatmate. Let's see what seat roulette brings me…
South African Airways A330-200, GRU-JNB
South African Airways will be another first for me. According to their website their seats are fully flat but according to every report I've read that just isn't the case. I've never been to Africa before and yes I know South Africa is Africa lite, but it's exciting nonetheless.
Air India B777-200LR, RUH-BOM
I worked for a year and a half in India after graduating from university, and every single Indian I met always told me he/she'd rather die than fly AI. I think I'm starting to see why. I purposely planned the routing so I could avoid AI as far as possible, but didn't have a choice when routing RUH-BOM (a 4 hour flight, mercifully).
Other reports on AI have pointed out rather unsavory things like stains on the fabric or rats on the plane or pilots fighting each other or pilots refusing to fly without a particular female copilot.
Still better than economy though! And it should make for a great trip report.
ANA B787, BOM-NRT and NRT-SIN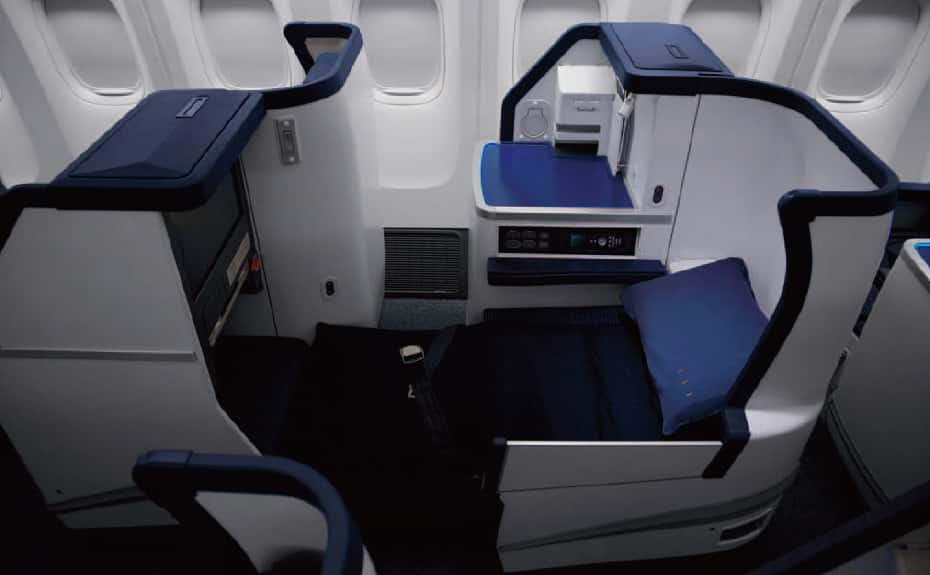 I love ANA and would even fly with them over SQ. On my ANA flights so far (and I've done all 3 cabins with them) the crew have been amazing, the food has been excellent (I got amazing runny yolk eggs for breakfast, in economy. How do you even do that with an airplane oven?) and the airplane has so many of those small Japanese touches (like a bidet in the loo, a sleeping foam pad, an abundance of wet wipes) which I love. Note to self: Must. Find. Muskmelon.
So this and EVA are probably the 2 products I look forward to the most on this trip (any coincidence that they're the only 1-2-1 configured products in this list?)
Airline amenities kit comparisons
Remember that SQ is actually an exception to the rule and most airlines do give out amenities kits in business class. I'll be inviting a guestwriter who knows much more about skincare brands than me to review the different amenities kits offered in business class by respective airlines.
More hotel reviews
I'm planning to check off all 11 Starwood brand to complete the SPG dashboard challenge (well, 10. Element will come during my NY trip in September). Once I'm done with this trip I'll just need to requalify for one more year to get SPG Lifetime Gold (well, before Marriott destroys everything anyway).
Silvercar and Turo reviews
I've written about Turo before, the P2P car rental that lets you rent cars at a fraction of what the airport car rental counters would charge. For most of the trip I'll be Ubering around for work but in LA I'll probably rent a car on the weekend for some personal R&R (on my own dime, obviously), and I've got my eye on this currently…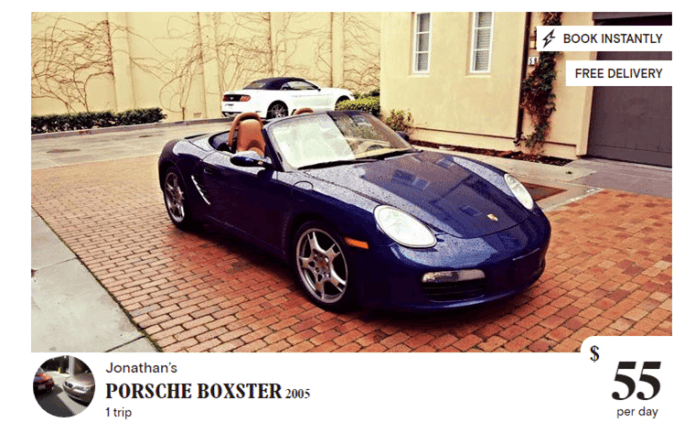 $55 a day? Yes please
The other service I want to test is Silvercar. I'll do a full review afterwards, but to summarise it's all Audi A4 rental service that does away with many of the annoyances that traditional rental car agencies have (like ridiculous refueling and toll charges).  I've wrangled a $35 a day rate thanks to a coupon that gives the first day free on a 2 day rental, which makes the cost even cheaper than renting an economy car at LAX airport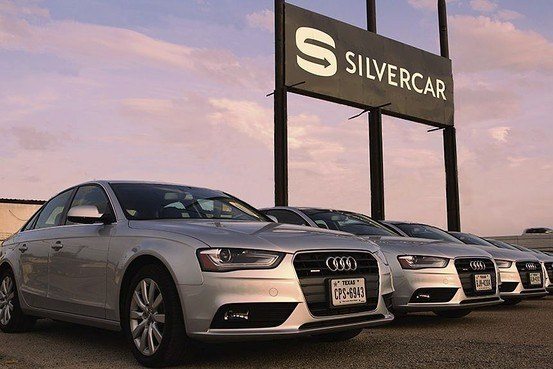 Conclusion
I'm very blessed to be able to take this trip and look forward to sharing as much as possible with you. The travelling may slightly interfere with The Milelion's writing schedule, but you're more than welcome to shoot questions through the contact us feature or simply by leaving a comment.