I think it's no secret that I'm not the biggest fan of the OCBC Voyage card. I've written several articles on the topic and have invariably come to the same conclusion- that its proposition simply doesn't make sense for aspiring travel hackers.
An introduction to the OCBC Voyage Card
In-depth analysis of the OCBC Voyage card
Revisiting the OCBC Voyage card
But just because it doesn't work for me, does that make the card a complete write off? As much as the egomaniac in me would like to say "yes", this wouldn't be much of an article if we stopped here. Besides, based on its thread in HWZ and random observations at the payment counter, the card seems to be gaining traction just fine despite my misgivings.
My interest in the card was re-piqued (neologism ftw) recently when OCBC's Corporate Communications team reached out to me. I suppose that's understandable given if you google "OCBC Voyage Card" the second link is my rather unflattering take on the product.
They asked if I'd be interested to meet them for lunch and a chat. I thought this would be a great opportunity to speak to someone on the other side and we got it set up. I ended up meeting one person from the communications department and one from the Voyage product team. I'll admit to feeling a bit paiseh meeting the latter, given that I've been pretty much saying his baby was ugly the whole time, but that didn't get in the way of a great discussion. And although I still don't think the Voyage card is right for me, at least the discussion helped me to see what type of consumer OCBC is targeting with this and how it might fit into the travel patterns of some people.
This article assumes you already understand the Voyage card. If not, do have a read of the above articles because that will help you contextualize this much better.
The OCBC Voyage versus traditional miles cards
OCBC's stance is that the Voyage card can hold its own against traditional miles cards because it offers customers something above and beyond a traditional miles card- the flexibility and convenience of being able to redeem Voyage Miles for any airline and any seat.
I agree that's a great feature. My question is whether or not that feature in and of itself is sufficient to compensate for what I see to be the two main drawbacks of the Voyage card
A higher number of miles required to redeem premium cabin tickets when compared to SQ saver rates
A miles earning rate below that of competitor cards
With regards to the first point, yes, saver availability on certain SQ routes can be like a rare pokemon, so from one point of view it's unfairly penalizing to the Voyage to compare it against saver rates. That said, however, if you've got the flexibility in travel dates and the patience to bug SQ repeatedly, you can come up on top by sticking to a traditional miles card and Krisflyer redemptions.
With regards to the second, the Voyage card earns 1 VM per $1 on general spending, 2.3 VMs per $1 on dining and overseas spending. While the bonus on dining and overseas spend are good to have, there are other cards out there which do as well if not better.
The UOB Visa Signature gives you 4 miles per overseas $1 with a minimum of $1,000 overseas spend in a statement period, the UOB PRVI Miles gives 2.4 miles per overseas $1 without restriction.
Dining wise, both the UOB PPA and the HSBC Advance Visa give you 4 miles per $1 on dining with no cap. In terms of general spending, the Citibank Premiermiles, UOB PRVI, DBS Altitude, ANZ Travel, heck, even the relaunched Krisflyer cobranded portfolio will all outearn the Voyage card.
But to say "outearn" is to say that a Krisflyer mile is the same as a Voyage mile. And that's not strictly speaking true.
Doing a like to like comparison
The fundamental difficulty in comparing the Voyage card to a traditional miles earning card is that they earn different currencies.
 Traditional miles earning cards earn points with a bank, which can be converted to Krisflyer miles. For example, the DBS Altitude earns DBS Points, the UOB PRVI Miles earns UOB UNI$, the Citibank Premiermiles earns Premiermiles, all of which are convertible to Krisflyer/Asia miles. These miles are then used to redeem for award seats on a specific airline based on when seats are available. 
The Voyage card earns Voyage Miles (VMs), which can be redeemed against the cost of a revenue ticket on any airline, any seat and any date (assuming you have sufficient VMs)
This is how the two currencies compare
[wpsm_comparison_table id="14″ class=""]
Two important observations arise from this:
Conversion
It should be clear that although VMs can be converted to Krisflyer miles at a 1:1 ratio, to do so would be silly.  It does not make sense to use the OCBC Voyage card to earn Krisflyer miles, because if you want to earn Krisflyer miles, there are traditional miles cards that can earn better rates, as mentioned previously.
Valuation
When I first wrote about the Voyage card my conclusion was that VMs were valued internally at about 3 cents each. That was based on this chart released by Voyage as part of their marketing materials when the card launched.
After getting several different quotes from the Voyage Concierge, I'm not sure that's the case anymore. 
Based on the routings I was provided with and my subsequent back-checking of the respective commercial prices, I can only conclude that the value of a VM can range between 1-3 cents, but I cannot explain how it is determined exactly.
Presumably the valuation fluctuates every day based on some internal algorithm. At a high level, I can say that I noticed as I moved up cabin classes the value per mile increased, but I never saw it go above 4 cents per VM.
[wpsm_comparison_table id="21″ class=""]
On the other hand, the value of a Krisflyer mile can be anywhere from 2 cents to 7 cents, depending on whether you redeem it for economy, business or first and whether you get saver or standard availability.
And here's where it gets even more complicated.
The above analysis doesn't take into account the whole picture. You need to somehow place a value on the fact that
VMs can be redeemed for revenue ticket space rather than restricted award space
VMs can be redeemed on any airline
That means that to do an apples to apples comparison, if you want to give a Krisflyer mile a potential value of 7 cents per mile, you also need to boost the value of a VM to take into account these features.
And therein lies the rub-do you value the flexibility and certainty of being able to redeem your miles for any airline, seat and date? Your miles can certainly go further on SQ, but very often on certain routes you'll be stuck with a waitlist, and given SQ's erratic behavior in clearing waitlists, you may not be able to confirm the rest of your travel plans in advance. But on the other hand, if the premium cabin experience is what you're after (and it should be),  are you willing to have to incur much higher spending thresholds to redeem through Voyage?
The above factors make it very difficult to do a straight out comparison of the Voyage and traditional miles cards.
Let's look at an example of how the Voyage card can work for someone (and how it might not)
Who should use the Voyage card?
Consider John. John's main goal is to pay as little as possible for air tickets. He wants to stretch his miles as much as he can and is ok with flying economy on any airline, so long as the price is right.
John wants to go to Hong Kong, in economy.  He calls up the Voyage concierge. The concierge gives him the following options
Via TigerAir for 13,300 VMs + $96
Via United for 24,600 VMs + $70.80
Via Cathay for 22,900 VMs + $79.70
If John were were to redeem with SQ  he would have to pay 25,500 Krisflyer miles (after the online 15% discount) and S$62.90 in taxes.
John doesn't like the "hassle" of using multiple cards (you might be able to tell that I don't really like John already). He hears from a reliable source that the UOB PRVI has the best general earning rates in Singapore (1.4 miles per $1 local, 2.4 miles per $1 overseas). So if he were to use an alternative, he'd use this and only this card.
Assuming a mix of 40% dining spend, 20% online spend, 10% overseas spend and 30% general spend, he would earn an average of 1.65 VMs per S$1* with the Voyage versus an average of 1.5 miles per S$1* with the UOB PRVI.
*2.3 VMs per $1 for overseas and dining spending with Voyage, 1 VM per $1 for general spending. 2.4 miles per $1 for overseas spending with PRVI, 1.4 miles per $1 for general spending
In this one-card only situation, John comes out on top in two ways- he earns more miles per $1, and he requires fewer miles to redeem his tickets. To redeem this flight to Hong Kong, John would need
S$8,060 spending on the OCBC Voyage (assuming the Tiger Air option is chosen. Remember, John just wants to get there)
S$17,000 spending with traditional miles cards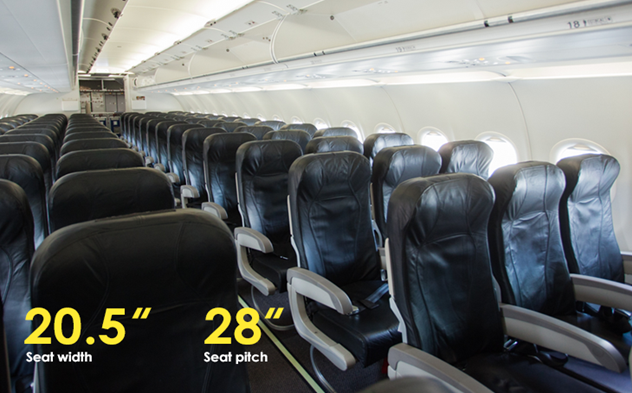 John thinks: Wow! I not only need fewer miles to redeem my tickets and less spending, I also have more choices of flight timings and airlines. Plus I don't pay any conversion fees and I can get instant confirmation.
John is very happy.
---
Now consider Cindy. Cindy's dream is to try First Class, something she will never be able to afford out of pocket.
Cindy wants to go to San Francisco.  She calls up the Voyage concierge. The concierge gives her the following options
Via Etihad for 252,700 VMs + S$725
Via ANA for 350,900 VMs + S$755
Via Singapore Airlines for 402,500 VMs + S$826
Via United Airlines for 451,100 + S$161
Via Cathay for 488,200 VMs + S$178
But, had Cindy gone with a traditional miles card she would have the following options
182,750 Krisflyer miles and S$800 to get a round-trip SQ First Class ticket to San Francisco (assumes saver availability, otherwise 357,000 miles are needed)
225,000 Krisflyer miles and S$104 to fly the same route in ANA first class through a Krisflyer partner award redemption
Or she can turn her DBS Points/UOB UNI$ etc into Asiamiles at the same rate as Krisflyer, and spend 205,000 Asiamiles and S$150 to fly the same route in Cathay first class.
Now, imagine Cindy is not averse to using multiple cards and plans to maximise the number of miles she can earn by using the optimal card in each situation (I like Cindy). So with her 40% dining, 20% online, 10% overseas and 30% general spending, she could generate 3.22 miles per $1* on average.
*4 miles per $1 on dining, online and overseas respectively with HSBC Advance/UOB PPA, DBS Woman's/HSBC Advance, UOB Visa Signature, 1.4 miles on general spending with UOB PRVI
In order to fly First Class, Cindy would have to spend
~S$153,150 with the OCBC Voyage (assuming she goes with the Etihad option, keeping in mind the 1.65 VMs per $1 we calculated with John)
~S$56,750 by using a mixture of traditional miles cards
Cindy thinks: So if I use the Voyage card, I'll have to spend more than 2.5X the amount I'd have to spend with traditional miles cards to get my First Class ticket.
Cindy is sian.
Some caveats to the above analysis. First, there is a cash outflow involved with using a traditional miles card (reasonable for Cathay and SQ partner awards, ridiculous for SQ), but the huge difference in the number of miles required (and the earn rate of Voyage versus traditional miles cards) is the counterbalance to that.
Second, you can argue that instant confirmation may not be available when you go with traditional airline awards programs. That's certainly not ideal, but in my mind that's not worth paying double the miles.
Third, you can talk about how the ticket purchased through VMs will earn some miles because they're revenue tickets. That will bring the calculations a little bit closer, but certainly not enough to tip the balance.
You can see here how John may value the Voyage, but Cindy will not. John and Cindy are two fundamentally different types of consumers and that brings me to my next point
Value vs Access
Conceptually speaking, there are two main benefits that travel hacking gives:
The first is value. When people build up miles and points, they get to save money by not spending as much as they would have to on airline tickets and hotels. That's what John is going for in the example above.
The second is access. When people build up miles and points, they get access to experiences they normally would not have been able to/willing to pay for.  I would never pay to fly SQ Suites, but I am able to fly SQ Suites because I have miles. I would never shell out $1K+ per night at the Conrad Koh Samui, but I am able to experience the Conrad Koh Samui because I have points. That's what Cindy is going for.
For me, access always trumps value. Which is why I generally advocate not redeeming miles for economy class travel, because economy class is something most of us could normally afford anyway.
Cindy is making an access play; John is going for value.
The Upshot
So here's my stance.
The ideal person for a Voyage card is someone who travels mainly to regional destinations that are served both by budget and full service carriers (the presence of budget competition nudges full service to keep their fares down), like Taiwan, Hong Kong, Bangkok, Western Australia, China, Japan, Indonesia etc. This person doesn't care about premium cabin travel but does care about paying as little out of pocket as possible. This person also prefers just using one card for all spending for the sake of convenience.
But if you're someone who wants to fly premium cabins, who doesn't mind using multiple cards and is willing to plan a vacation around award space availability, then you'd be much happier off using a combination of traditional miles cards. And that's as fair a conclusion as I can come to.
I don't for a minute doubt that OCBC genuinely believes that its product has a serious value proposition. I agree it does. But their target audience is not people who do what we do. The Voyage card is for the convenience seeking individual, who likes having a bespoke concierge service who can prep itineraries for them, who wants to be able to jet off as and when without worrying about the vagaries of award space.
I realise there are other aspects we haven't touched at all in our analysis, namely qualitative ones. OCBC Voyage has a full featured concierge that helps you secure hard to book reservations/concert tickets/walk your dog/buy flowers for your spouse or mistress/whack people you don't like and make it look like an industrial accident etc. I've not tried this service so I can't speak to whether or not it is better than the many similar services out there. And I suppose different people will value this benefit differently, depending on how much time they have.
So TL;DR, look at your own travel patterns, preferences and where you stand on the access vs value question and decide whether you want a Voyage card based on that.
[Thanks again to OCBC for the help provided in writing this article. This is not a sponsored piece and The Milelion did not receive any compensation for writing it. An advance copy was sent to OCBC before publishing as a courtesy to check for the accuracy of calculations and Voyage quotations. However all opinions remain those of The Milelion]
cover photo by baileycheng