Introduction: The Retro-Nostalgic Peregrination
THAI Airways Royal First Class Lounge Bangkok
THAI Airways Boeing 747-400 First Class BKK-SYD
Pier One Sydney Harbour
Singapore Airlines Airbus A380-800 2007 Suites SYD-SIN
---
For aviation geeks, 2019 will be known as the beginning of the end for the era of superjumbo jets.
February this year, in particular, was when the death knell sounded for the Airbus A380-800. The final aircraft is to be delivered in 2021, though there are airlines already fast-tracking their retirement. The end of the A380's short 12-year journey since entering service on 25 October 2007 is particularly sad, given it was once heralded as the "future of aviation".
We've also known for awhile that the other superjumbo – the Boeing 747 – won't be around for much longer as a commercial aircraft. It won't, however, completely disappear from the skies – the freighter version of the 747 still remains a popular model.
With opportunities to fly superjumbo jets dwindling, I thought it would be fun to embark on one more (though hopefully not last) ride in the sun.
Flights
Thai Airways Boeing 747-400
Having already completed a couple of complicated itineraries earlier in the year, I wanted minimal layovers/stopovers whilst still ensuring I got to fly on both the B747 and A388.
In that regard, Sydney checked all the boxes.
Commercial B747 jets no longer fly in and out of Changi, so the nearest option was on THAI Airways ex-BKK. Positioning myself there was also a short, easy and cheap flight away.
THAI Airways has a fleet of seven B747 aircraft and operates a non-stop route to Sydney once a day on this particular aircraft. Partner availability on THAI was also wide open – I easily found three seats for myself and two other friends. We booked this one-way trip for 60,000 LifeMiles and US$70.77 taxes each.
It is also possible to book this with KrisFlyer miles, but at a ghastly 74,000 miles one-way, no way was I wasting them all here, not even for a B747. You're better off utilising your hard-earned KrisFlyer miles elsewhere.
Singapore Airlines Airbus A380-800
Sydney is a Singapore Airlines favourite when it comes to launching flagship products.
Back in 2006, SQ was the launch customer for the Airbus A380-800, with the then-revolutionary Suites also making its debut in Sydney.
Fast forward to 2017, the Australian city was also picked as the first route for the launch of its new Suites and Business Class products.
SQ flies five times daily from Sydney to Singapore (four non-stop, one with a layover in Canberra), with two of these flights operated by the A380.
I booked myself in Suites at a pre-devaluation rate of 80,000 KrisFlyer miles and S$142 in taxes – this same flight now requires 85,000 miles.
Lounges
BKK has no shortage of Star Alliance options, with four airlines operating their own lounges within the airport: Singapore Airlines' SilverKris, Turkish Airways, EVA Air and, of course, THAI Airways.
No trip report on a first class flight on THAI Airways ex-BKK would be complete without a review of their first class ground experience. It has been constantly hailed as among the top 10 in the industry, so this was a good opportunity to experience this first-hand for myself.
Hotels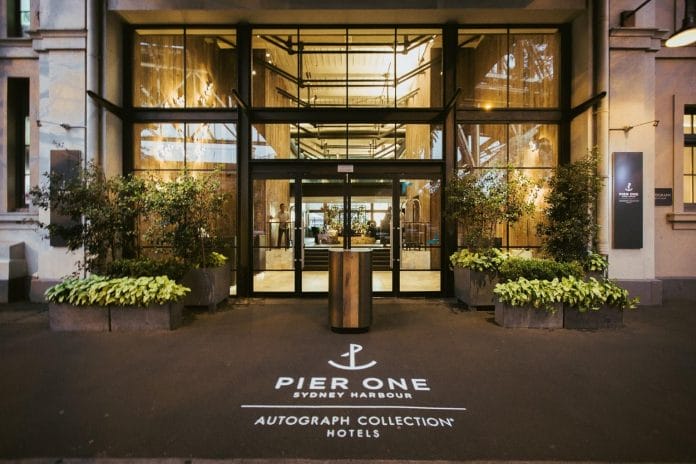 I've visited Australia many times, but had strangely never previously visited Sydney prior to this. Given this was my virgin outing, I wanted to book somewhere along the harbour. Typical tourist.
I briefly considered the Park Hyatt and baulked at their rates (at least A$1,100 at its cheapest), then found out the Pier One (at a much more palatable A$200-ish) was a short 3-min walk away.
Conclusion
I booked all these about 10 months out and it gave me something to look forward to for much of the year, from flying in the nose of a B747 to the OG double beds in Suites. Oh yeah, and visiting a new city too.
Reviews and photos all to come soon.