2019 feels like an eternity ago, but it was around this time last year that UOB launched its cobrand KrisFlyer credit card, the companion to 2017's ill-fated KrisFlyer debit card.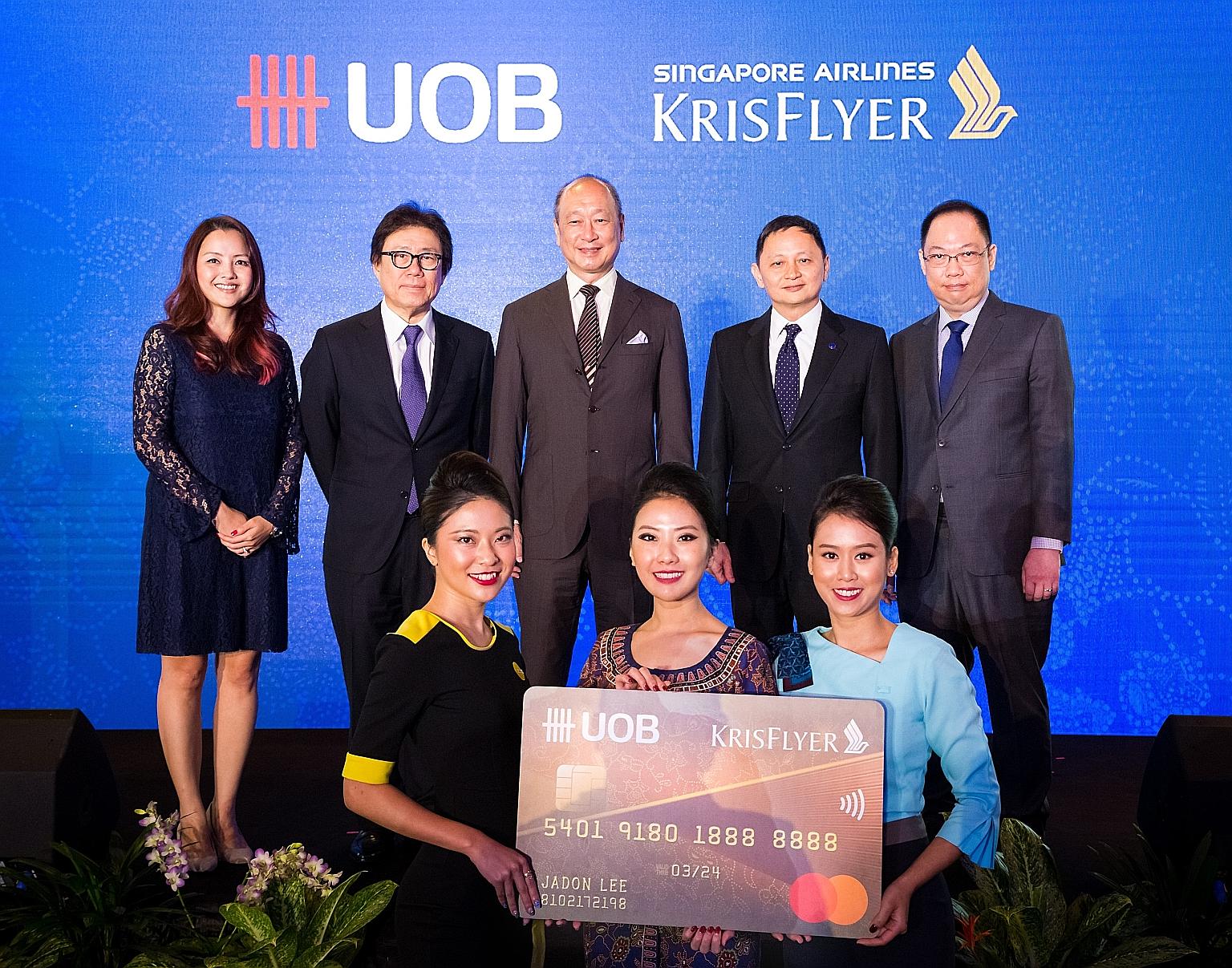 I was no fan of the latter, but to be fair, the KrisFlyer UOB credit card was a much more competitive product. Cardholders would earn 1.2 mpd on general spending and 3.0 mpd on SIA-related transactions (defined as Singapore Airlines, SilkAir, Scoot, and KrisShop).
Furthermore, if they spent at least S$500 on SIA-related transactions in a membership year, they'd be eligible to earn 3.0 mpd on dining, food delivery, online shopping & travel, and transport spend.
There was a catch, though, and it was a doozy. As per the T&C (emphasis mine):
1.5 You will earn an additional 9 KrisFlyer miles for every S$5 spent (equivalent to 1.8
KrisFlyer miles per dollar) ("Accelerated Miles") on Dining, Online Shopping, Online
Travel and Transport Card Transactions with a minimum required sum of S$500 on
Singapore Airlines Group Related Card Transactions charged to your card in a card
membership year ("Condition"). For avoidance of doubt, Accelerated Miles earned
will be awarded within two (2) months after the annual fee is posted and it will be
automatically credited to your KrisFlyer membership account that is linked to your
Card in the following month after the Accelerated Miles have been awarded.
Expediton
(sic)
 of Accelerated Miles is not allowed.
In other words, of the 3.0 mpd on dining, food delivery, online shopping & travel, and transport spend:
1.2 mpd would be awarded upfront

The remaining 1.8 mpd would be credited within

two months after the card membership year
This was called, with no small amount of irony, the "accelerated miles" clause. I thought it was potentially dealbreaking, because the delay in crediting the bonus component meant:
You'd be locked into the card for at least two years
Reconciling bonus points would be a nightmare
You'd be especially exposed to devaluation risk
Your miles would age at different rates
UOB is crediting the bonus component early
Well, there's some good news regarding (1). Reports are coming in that UOB has credited the bonus component early.
Here's a screenshot from a cardmember who received his card in June 2019. By the letter of the T&Cs, he should receive his bonus miles in August 2020. Instead, they're in three months early.
Similiarly, this cardmember got his card in May 2019, and should have received his bonus miles in July 2020. But he's got them two months ahead of schedule.
I can't confirm whether this is happening for all cardmembers or just a lucky few, so sound out in the comments if you have further data points. If you don't see any bonus credited, it could mean:
the transactions you thought would earn 3.0 mpd weren't actually eligible (although if you'd have to be extremely unlucky (or just really ill-informed about MCCs) not to get any bonus at all)
you may not have hit S$500 in SIA-related spend (this may happen if you unwittingly refunded an award ticket for which you used the card to pay taxes)
How do you reconcile your bonus points?
Although the bonus component has been credited early, it's going to be nigh on impossible to figure out which transactions did and did not earn 3.0 mpd.
❓ Learn how to calculate and reconcile your credit card points for general and specialized spending cards with our handy guides
Think about it: that bonus figure represents many months of spending lumped together. Unless you're willing to dig through all your previous statements, put your transactions in an Excel and go item by item with the CSO over the phone (who may not even entertain you, given that the bonus component theoretically shouldn't be credited yet), you might have to take their word for it.
For what it's worth, one madlad reported that he used his KrisFlyer UOB credit card to top up S$10,000 to his GrabPay account (back in the days when Mastercard didn't classify GrabPay as a prepaid balance), and got his bonus miles duly awarded.
Can you cancel your card now?
For those who got their bonus credited early, an interesting question now arises. Can you cancel the card now and walk away without fear of clawbacks?
The T&Cs state that the accelerated miles are to be credited within two months after the annual fee (for the second year) is posted, but nowhere states that the second year's fee must be paid. If you're feeling nervous, there's no need to close the card early- simply wait for the second year's fee to be posted, then request a waiver or cancel the card if the waiver is not granted.
Of course, you don't have to cancel the card if it works for you. After all, the KrisFlyer UOB credit card is a decent option for those who want a one-card strategy– it's rare to find a general spending card with so many bonus categories.
Remember that from now till 31 July 2020, cardholders can also earn 3 mpd on groceries, health & beauty and electronics, home appliances and furniture. Registration is required.
Conclusion
It's always a nice surprise when banks deliver their promised bonuses ahead of time. Of course, the cynic might argue that given the current situation, early crediting isn't exactly a good thing. You can't use your miles now, yet the three year expiry countdown has started…
No pleasing everyone, I guess.