With the launch of the Australia VTL, Singaporeans are among the first in the world to get quarantine-free access to Australia (well, at least ACT, NSW and VIC).
While there's a few hoops to jump through, the good news is that the process is relatively straightforward. In fact, compared to Korea, it's a complete no-brainer.
Here's my experience arriving at Sydney Airport, and a couple of things you should take note of.
🦘 Journey to the Hermit Kingdom
At Changi Airport
During check-in at Changi Airport, you'll be asked to present the following documents:
Australia Travel Declaration (ATD)

This is free of charge, and should be completed at least 72 hours before departure. It's a fairly long document, and you'll need to upload a copy of your vaccination certificate. After completion you'll receive a QR code

Vaccination certificate

Use the one from Notarise as it has a machine-readable QR code plus your passport number

Negative PCR test result (PDT)

Sample must be taken within 3 days prior to departure
Physical copies are an added convenience, but they're not required.
I specifically asked whether APEC Business Travel Card (ABTC) members needed an ETA, and was told yes (the check-in associate searched her terminal for a while before providing the answer, so I'm inclined to believe her). However, other people (see comments) have been told differently. I have emailed the same question to the Australian High Commission in Singapore, and will update this article when I hear back.
After that, you clear immigration as per normal, maybe visit the new SilverKris Lounge, clear security and board the plane.
At the boarding gate, you'll be given an Australia arrivals card to fill.
This is fairly standard stuff, and the only thing you need handy is your address in Australia (just the hotel name is fine, they didn't seem too bothered about the actual address). You can also provide your Singapore mobile number under contact details.
On arrival at Sydney Airport
It almost feels unnecessary to write this section, given what a breeze the entire process was. I mean, I'd just come from Korea, where the arrivals process for Singapore travellers was a marathon two-hour affair, filled with endless queues, document checks and swabbing.
In contrast, it took barely 10 minutes from the time I stepped off the plane till the time I got to the airport train station. Sure, international flights into Australia are at all-time lows, but that's still incredible.
What struck me the most was that I barely interacted with a single border or customs official. Singapore passport holders are eligible to use the automated clearance machines, which scan your passport and issue a ticket.
Once you've cleared immigration, you'll collect your bag and clear customs. After my arrival card was collected, I was waved through customs screening.
Then you exit to the public arrivals area. That's it. It's fundamentally no different from coming to Australia pre-COVID.
I kept thinking that someone would take us aside and say hey guys, you need to do a test within 24 hours; you need to do a test on/after Day 7 (note: since updated to Day 6). Nope. In fact, if you didn't do your research, you might be totally oblivious of the requirement- the piece of paper they distributed on disembarkation made no mention of testing either.
Before you leave the airport, I strongly advise you to get an Australia SIM card with data and a local number. This will come in handy for checking in with the Service NSW app, as well as on-arrival testing (see below).
There's certainly no shortage of options; in fact I've never seen an airport with so many SIM card shops in the arrivals area as Sydney. I counted no fewer than six booths- not all were open when I landed at 9.30 p.m, but there's still plenty.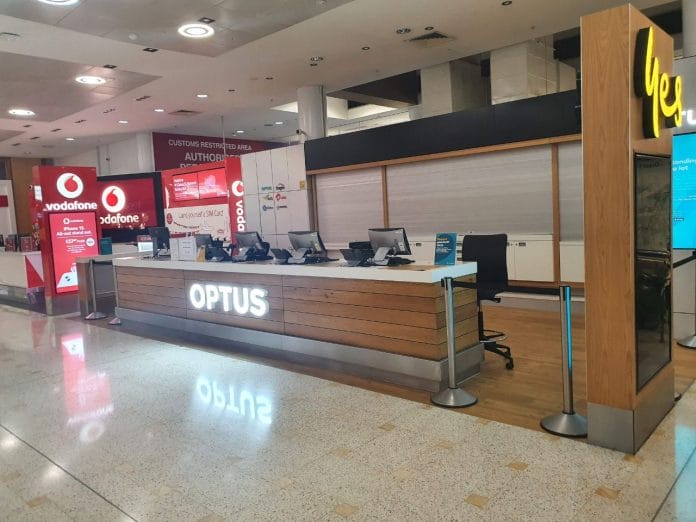 On-arrival testing
Update: The requirement has been updated such that you must do one PCR test within 24 hours of arrival, as well as on or after Day 6.
Singaporeans travelling to NSW will need to undergo a COVID-19 PCR test within 24 hours of arrival, as well as on or after Day 7 (the arrival day is counted as Day 0).
Until you receive a negative result from your day 7 test you must not go to any high-risk settings, such as aged care, disability care, healthcare, and correctional facilities. The good news is these tend not to be on most holiday itineraries.
Fully vaccinated and arriving into NSW from overseas?

You must have a COVID-19 PCR test:

•Within 24 hours of arriving in NSW
•On or after day 7 after arrival

You can get tested at any COVID-19 testing clinic in NSW. Testing is free.

More info: https://t.co/PRqKS2TiUG pic.twitter.com/NYb2DDiKsY

— NSW Health (@NSWHealth) November 22, 2021
There's no need to do your testing at the airport. Instead, you can take a free test at any designated clinic.
Update: There is a free testing centre at Sydney Airport near the express pick up area on the arrivals level, run by Histopath. No Australian number is required, results will be sent by email. Do not confuse this with the tent at the departures level, which offers paid pre-departure tests. Thanks @Kit Wong for the details
You can find the nearest COVID testing centre in NSW via the link below.
Appointments are generally not required, just show up and swab. Remember that not all facilities are open on weekends, and others such as mobile clinics may only operate on certain days.
I chose the 4Cyte Pathology Clinic at 135 Macquarie Street. At least, that's the address given on the NSW Health Department website; when I showed up, I found a notice that the actual swabbing takes place at 195 Macquarie Street (4th floor).
At the correct address, I exited the elevator and joined a sullen queue of people about five deep.
It took about 30 minutes to get to the front, after which I was asked for an Australian mobile number. I was told, in no uncertain terms, no local number, no swab. I clarified that this was a 4Cyte company policy, and that other swab providers may do it differently (so if you don't intend to get an Australia number, email beforehand and ask).
The local number is needed to send you an SMS with a link to the registration form. The form requests your:
First name
Last name
Mobile number
Date of birth
Gender
Reason for testing (select "patient has been overseas or on a cruise ship within the last 14 days")
The throat and nose swab was cursory at best (I've had nose picking sessions that went deeper), and was done free of charge.
At no point was I asked for any sort of identity documents, and I could have called myself Swabby McSwabface for all they cared. My guess is the Australia Border Force doesn't actively check that on-arrival swabs are done (more like if something happens and they investigate and find you didn't do your swab, you're screwed).
There is no need to self-isolate while waiting for the results, assuming you're asymptomatic. My results came back within 12 hours. I imagine the Day 7 testing process will work much the same.
For avoidance of doubt, you cannot use a free test as the pre-departure test for travel to Singapore. The free tests do not provide you with a certificate that bears your passport number/date of birth, which is needed for travel.
Service NSW app
I'll talk about this more in a separate article on post-COVID life in Australia, but the other reason why a local number will come in handy is the Service NSW app (Android | iOS). This is a TraceTogether-style platform that enables checking into venues and displaying your vaccination certificate.
The vaccination certificate functionality will not work for those vaccinated in Singapore (so you'll need to rely on your Notarise certificate, which has worked fine for me so far), but the check-in feature works regardless.
An Australian number is required to register for the Service NSW app.
Conclusion
Compared to the Kafkaesque arrivals process in Seoul, things could not be more simple in Sydney. I was mentally prepared to spend hours in queues and document checking, but reality was nothing of the sort.
That should be great news for those of you planning a getaway to Sydney.