What's the best credit card to use for hospital or medical bills?
That's one of the most common questions I get, but also the hardest to answer. Hard, because there are a heck of a lot of permutations, and I don't want to steer anyone wrong. Given how expensive hospital bills can be, the pain of using the wrong card could well send you right back inside. 
But since most of us will probably end up in a hospital at some point in our lives, let's attempt to provide some structure to this question, and see if we can work out a few general principles. 
How are hospitals classified?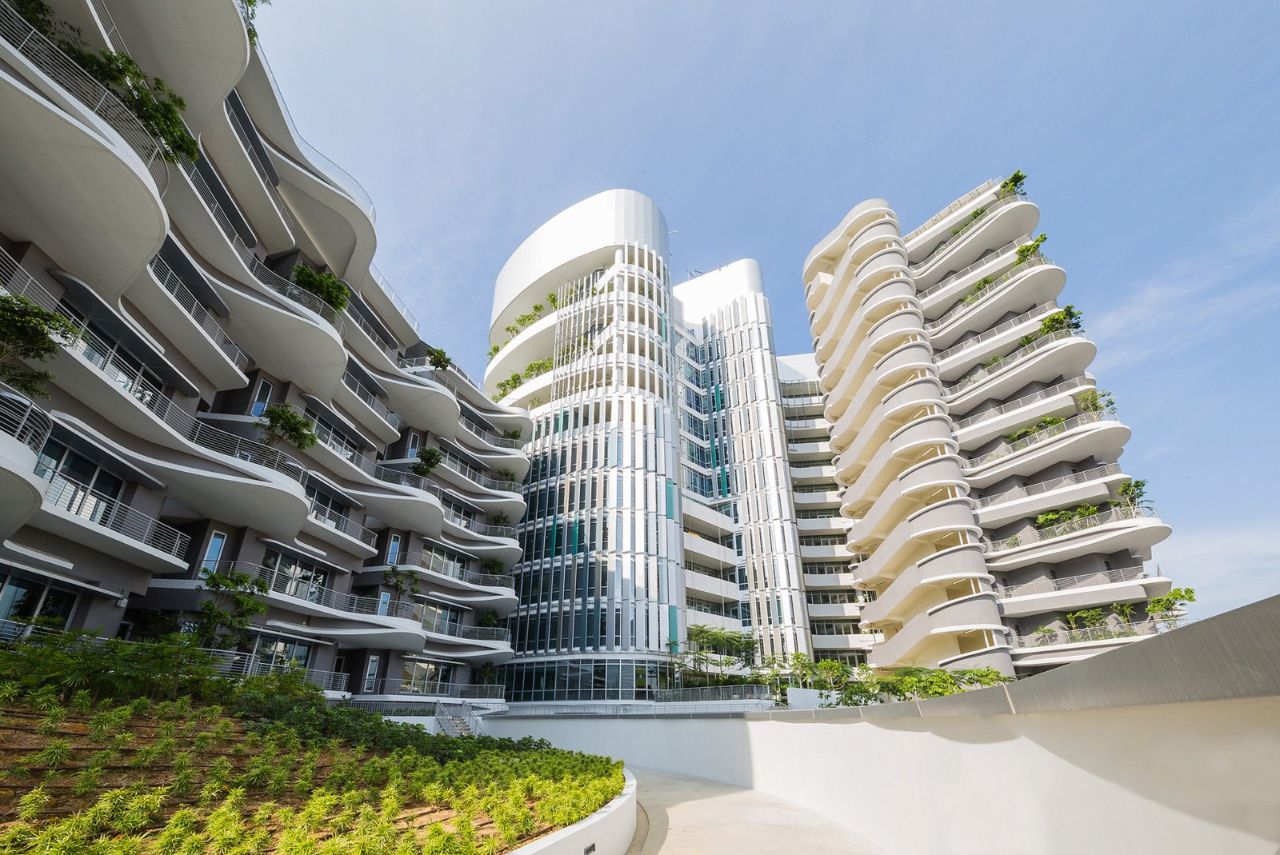 It's first necessary to understand how hospitals are classified in Singapore. Here's how the MOH organizes things: 
 

Acute

Community

Public

1. Alexandra Hospital
2. Changi General
3. Khoo Teck Puat
4. KK Hospital
5. NUH
6. Ng Teng Fong
7. Sengkang General
8. Singapore General
9. Tan Tock Seng

1. Bright Vision
2. Jurong Community
3. Outram Community
4. Sengkang Community
5. Yishun Community

Not-for-Profit

1. Mount Alvernia

1. AMK- Thye Hua Kwan Hospital
2. Ren Ci Community
3. St Andrew's Community
4. St Luke's

Private

1. Concord International
2. Farrer Park
3. Gleneagles
4. Mount Elizabeth
5. Mount Elizabeth Novena
6. Parkway East
7. Raffles Hospital
8. Thomson Medical Centre
 
🏥 What about restructured hospitals?
You may hear the term "restructured hospital" mentioned in insurance materials. This is basically a public hospital. As per the MOH: "The Government has restructured all its acute hospitals and specialty centres to be run as private companies wholly owned by the government. This is to enable the public hospitals to have the management autonomy and flexibility to respond more promptly to the needs of the patients."
Do note that the following specialist centres are also classified as public institutions:
National Cancer Centre

National Heart Centre

National Neuroscience Institute

National Skin Centre

Singapore National Eye Centre

National Dental Centre
Why does the classification matter? Because it affects the hospital's MDR (Merchant Discount Rate- the fee paid to accept credit card payments).
In general, public and non-profit hospitals pay lower MDRs, while private facilities pay higher. The lower the MDR, the less profit the banks make on a transaction, and the less likely they are to offer credit card rewards. 
What MCC do hospitals code as?
There are two main MCCs that hospitals can code as:
8062: Hospitals
9399: Government Services Not Elsewhere Classified
The MCC distinction is important, because almost every bank excludes 9399 from earning points, but not every bank excludes 8062. 
Do note that despite the government association, most public hospitals don't actually code under 9399. Instead, most fall under 8062, such as Changi General, NUH, and SGH (this may also explain why OCBC has decided to further slice the 8062 code, see below). 
If this wasn't complicated enough, it's possible that within a given hospital, different departments may bill differently. For instance, Ng Teng Fong's pharmacy codes as MCC 9399, while Ng Teng Fong itself codes as 8062. 
There is no comprehensive list of which hospitals code as what. You can find a few scattered data points on this crowdsourced spreadsheet and on WhatCard, but I can't vouch to their accuracy or recency. 
For what it's worth, my understanding is that very few hospitals still code under 9399, and most of them would be on 8062 by now.
When in doubt, always test a small amount first and check the MCC with the bank's CSO. 
What credit cards earn rewards for hospital bills?
Here's a summary of each bank's policy for transactions made at hospitals:
 
Awards Points?

✓

✕


Excludes Hospitals



✓


Except 9399

✕


Excludes Hospitals



✓


Except 9399



✓


Except 9399




✓




Except 9399, public & non-profit



✓


Except 9399



✓


Except 9399



Awards points on all hospital payments
Let's start with the simplest one first. All American Express cards will earn points on hospital payments, regardless of the MCC. This makes them the least stressful option to use.
Perhaps the better question is: are AMEX cards accepted in the first place? If so, here's how many miles you can earn.
Awards points on all hospital payments, except 9399
This is the position the majority of banks take. So long as the transaction does not code under 9399, points will be earned as per the regular T&Cs. 
Assuming the MCC is 8062, here's some cards you can use:
Card

Earn Rate

UOB Pref. Platinum Visa
4 mpd
(Must use mobile payment,


Cap @ S$1.11K/month)

UOB Visa Signature
4 mpd


(Must use Paywave,




Min S$1K, Max S$2K




per statement month)

UOB Reserve

1.6 mpd

Citi ULTIMA

1.6 mpd

UOB Visa Infinite Metal Card

1.4 mpd

UOB PRVI Miles

1.4 mpd

SCB Visa Infinite
1.4 mpd
(Min $2K overall spend
per statement, otherwise 1 mpd)
Citi Prestige

1.3 mpd 

HSBC Visa Infinite
1.25 mpd
(1 mpd if first year or if
previous year spending <$50K)
SCB X Card

1.2 mpd

KrisFlyer UOB Credit Card 

1.2 mpd

Citi PremierMiles

1.2 mpd

Maybank Visa Infinite

1.2 mpd
Awards points on all hospital payments, except 9399, public & non-profit
OCBC is currently the only bank adopting this approach, although we may well see others follow suit shortly. 
On 1 June 2020, OCBC updated the T&Cs of all its points-earning cards to exclude the following:
Transactions to Singapore Government Public Hospitals including Non-Profit Hospitals, Community Hospitals and Polyclinics under the MCC 8062.
Note that they didn't enforce a blanket exclusion of MCC 8062; rather, they carved out the public and non-profit hospitals from earning rewards. This means that hospitals like Mount Alvernia and St Andrew's will be excluded, but cardholders can still earn rewards at private facilities like Raffles and Parkway East. 
OCBC cardholders will earn miles at the following rates:
| | |
| --- | --- |
| Card | Earn Rate |
| OCBC Premier, PB and BOS VOYAGE | 1.6 mpd |
| OCBC VOYAGE | 1.3 mpd |
| OCBC 90N | 1.2 mpd |
Does not award points
Don't bother using any DBS or Bank of China cards in hospitals, because they both exclude the category altogether, regardless of private/public. 
What about other medical facilities?
Based on past data points, polyclinics code as 8062 and not 9399, and hence earn regular credit card rewards (most also accept Paywave, so 4 mpd with the UOB Preferred Platinum Visa is possible). 
The same logic applies to dentists. Dental treatment at a hospital (or the National Dental Centre) will earn points, subject to the usual 9399 exclusion. If you're visiting a stand-alone dentist (like Q&M or Nam Seng Dental), it will most likely code as 8021.
To my knowledge, no bank has excluded this category, and you should earn points as per normal. 
The GrabPay option
If you're really paranoid, the safest bet would be to top-up your GrabPay balance with the Citi Rewards Visa (for 4 mpd), then spend it using the GrabPay Mastercard. 
Even if you don't have the Citi Rewards Visa (it's no longer issued), you could use any general spending Visa card to top-up your GrabPay balance and use it as a workaround.
For example, a DBS Altitude Visa cardholder could earn 1.2 mpd on the top-up, then use the GrabPay Mastercard to pay at the hospital, effectively circumventing DBS's restrictions. 
Conclusion
I'd feel pretty safe about earning credit card points or hitting a sign-up bonus for spending at private hospitals (DBS and BOC aside). It's really the public and non-profit where things can get dicey- although the good news is most data points show that even public hospitals code under 8062.
For the anxious ones, stick to American Express cards or the GrabPay Mastercard. Both of these are very safe options for earning rewards. 
If you have any more MCC datapoints for medical facilities, please help the community by reporting them below.