"Don't you think you have too many credit cards?" asked The MileLioness, as she walked in on me whispering to my collection again (I was fully-clothed this time).
I gasped. Such blasphemies are not regularly uttered in The MileLion's Den.
But maybe she had a point. In my younger and more formative years, I was a regular Henry VIII when it came to card cancellations. Once a card outlived its usefulness, it was straight to the guillotine (aka card shredder).
In recent times, however, I've gotten lazier. I know that there's cards I probably should be cancelling, yet can't find the energy to pick up the phone and get things done.
That all changes now.
The MileLion's card inventory
For the record, here's a complete inventory of all 30 credit cards in my name (not including debit cards like Amaze, Revolut and YouTrip).
Card
Annual Fee
Status
AMEX HighFlyer Card

S$301.80

❓Question

AMEX KrisFlyer Ascend

S$340.20

❓Question

AMEX Platinum Charge

S$1,728

✅ Keep

AMEX Platinum Reserve

Free*

✅ Keep

CIMB Visa Infinite

Free

❌ Cancel

Citi PM Mastercard

S$194.40

✅ Keep

Citi Rewards Mastercard

S$194.40

✅ Keep

Citi Rewards Visa

S$194.40

✅ Keep

DBS Altitude Visa

S$194.40

❌ Cancel

DBS Taka AMEX

S$194.40

❌ Cancel
DBS WWMC

S$194.40

✅ Keep

DBS yuu AMEX

S$194.40

✅ Keep

HSBC Revolution

Free

✅ Keep

HSBC TravelOne Card

S$194.40

✅ Keep

ICBC Global Travel Mastercard

S$150

❌ Cancel

KrisFlyer UOB Credit Card

S$194.40

✅ Keep

OCBC 90°N Mastercard

S$54

❌ Cancel

OCBC 90°N Visa

S$54

❌ Cancel

OCBC Premier Visa Infinite

Free

❓Question

OCBC Titanium Rewards (Blue)

S$194.40

✅ Keep

SC Bonus$aver Card

Free

❌ Cancel

SC Journey Card

S$194.40

✅ Keep

SC Priority Visa Infinite

S$324

✅ Keep

SC Rewards+ Card

S$194.40

❌ Cancel
SC Smart Card

Free

❌ Cancel
Trust Card

Free

✅ Keep

UOB Absolute Cashback Card

S$194.40

❌ Cancel
UOB Lady's Solitaire Card

S$406.60

✅ Keep

UOB PPV

S$194.40

✅ Keep

UOB Visa Signature

S$216

✅ Keep

*Because I held an AMEX Plat Charge prior to 1 November 2022. Anyone who got theirs after this date will need to pay the annual fee.

Let's quickly veer off-topic to address some questions that will surely arise.
Aren't you drowning in annual fees?
No.
Theoretically speaking, my 30 credit cards would have me on the hook for S$6,102 of annual fees every year (still less than an AMEX Centurion, mind!).
But in reality, the only cards I pay annual fees for are:
The AMEX Platinum Charge certainly earns its keep through the value of its benefits, though I need to have a hard look at the AMEX KrisFlyer Ascend (more on that later).
For every other card, I've either been able to get a fee waiver, or am in the first year free honeymoon period. Quite frankly, there's nothing on my list, other than the AMEX Platinum Charge, that I would consider paying the annual fee for.
Isn't your credit score nuked?
No again. I'm currently sitting on an AA credit score of 1998 (down from 2000, boo!), per the latest report I have.
That's because credit score isn't so much affected by how many cards you have, but rather how often you pay on time, and in full. I have GIRO arrangements servicing all my cards (seriously, where eGIRO?), and I never roll over a balance.
So, with that out of the way, which cards are safe, which are doomed, and which have the scissors of Damocles dangling over them?
Keep
All the 4-6 mpd cards
Obviously, I'm not going to give up any of my 4-6 mpd cards. These are the real workhorses, the ones that keep the miles rolling in each month.
I've already written about how each of these cards fits into my overall strategy, so I'll just do a brief recap of who's who:
AMEX Platinum Charge
The AMEX Platinum Charge is the most expensive card in my arsenal, and while I'm sure there are differing opinions as to whether it's worth S$1,728 (much less S$8,157), I've always been able to recover my annual fee (and then some).
This card provides me with S$1,354 of annual statement credits, S$780 of COMO vouchers (across principal + two free supp. cards), lounge access (principal + two free supp. cards), a free hotel night, hotel elite status, dining vouchers and other perks.
I certainly miss the good old days where there was Platinum af'FAIR to look forward to, but oh well…
AMEX Platinum Reserve
As an AMEX Platinum Charge cardholder, I'm entitled to a waiver of the usual S$540 annual fee on the AMEX Platinum Reserve (a perk that was discontinued for anyone who applied for the Reserve from 1 November 2022).
This basically gives me an extra:
S$100 Tower Club voucher
2 free bottles of wine at Grand Cru
1 free bottle of wine at Napoleon Food & Wine Bar
2 night complimentary stay at selected Frasers Hospitality properties worldwide
Various vouchers for discounted staycations, spa treatments and group dining
I certainly don't think the benefits are worth paying S$540 for, but if it's free, of course I'm going to take it.
Citi PremierMiles Card
I'm keeping my Citi PremierMiles Card mainly because of Citi PayAll, a simple way to buy miles from any of Citi's 10 frequent flyer partners at 1.83 cents each (2.2% admin fee and 1.2 mpd), or even less during one of the regular promotions.
It's true that I could also use Citi PayAll by virtue of my Citi Rewards Card, but outside of promotions, the default rate would be way too expensive (2.2% admin fee & 0.4 mpd= 5.5 cpm).
DBS yuu AMEX
DBS yuu Card: 18% rebates on groceries, Gojek and foodpanda ,with an easy-to-achieve S$600 minimum spend and cap of S$108 per month. Need I say more?
So long as Temasek keeps the money flowing— and they will until 29 February 2024 at least — this stays in my wallet. True, you could earn 6 mpd on most of these transactions with the UOB Lady's Cards, but unless you value a mile at more than 3 cents, 18% rebates is the way to go.
And I recently just learned that the 18% rebates are capped on a card level, so getting the AMEX and Visa will let me double my S$108 monthly cap! So much for reducing the number of cards I hold…
HSBC TravelOne Card
I had to pay the first year's S$194.40 annual fee to enjoy the 20,000 miles sign-up offer on the HSBC TravelOne Card, but it worked out to buying miles at 0.97 cents each- reasonable enough in my book.
That said, I wouldn't be willing to pay the annual fee in the second year, even if HSBC offers the standard 10,000 renewal miles (because 1.94 cents per mile is way above what I'm willing to pay).
In the meantime, I'll just keep hoping and praying that HSBC adds points pooling in the next few months, so I can cash out my Revolution and TravelOne points in one big party.
KrisFlyer UOB Credit Card
The KrisFlyer UOB Credit Card is a good "sponge" card, because so long as you spend at least S$800 on SIA Group transactions in a membership year, you can earn an uncapped 3 mpd on the following:
Category

MCCs/ Transaction Description

Dining & Food Delivery

5812, 5813, 5814

Online Shopping

4816, 5262, 5306, 5309, 5310, 5311, 5331,

5399, 5611, 5621, 5631, 5641, 5651, 5661, 5691, 5699, 5732, 5733,

5735, 5912, 5942, 5944-5949, 5999, 7278 (only for Shopee, Lazada and Qoo10)

Online Travel

Agoda, Airbnb, Booking.com, Expedia, Hotels.com, Kaligo, Traveloka, Trip.com, UOB Travel

Transport

BUS/MRT, 4121

Bonuses apply to both local and FCY spending
This comes in very useful when your 4-6 mpd caps on other cards have been busted.
I also keep the KrisFlyer UOB Credit Card around because cardholders enjoy periodic discounts off KrisFlyer Experiences redemptions. For instance, the recent Singapore Grand Prix F1 Sky Suites packages were available for 10% less, which would save you 13,000-30,000 miles depending on which date you booked.
StanChart Journey Card
Earlier this year, my StanChart X Card was unceremoniously replaced by the Journey, and even though I'm not eligible for the excellent sign-up offer, I can still take advantage of a zero FCY promotion for November and December 2023.
During these two months, StanChart will offer a 3.5% rebate on all overseas spend, with no minimum spend or cap. That's basically an opportunity to earn 2 mpd on all your spending, sans FCY fees.
StanChart Priority Visa Infinite
I'll be honest: the only reason I have this card is for the free Priority Pass lounge visits. I rushed to apply when I saw that StanChart was cutting the figure in half (24 to 12) for approvals from 1 August 2023 onwards.
Why do I need lounge visits when I already have an AMEX Platinum Charge? Because the Priority Pass issued by American Express specifically excludes "non-lounge experiences", like F&B credit or set meals at selected airport restaurants. I want to have the flexibility to enjoy those too, which is where this card comes in.
The first year's S$324 annual fee is waived, and if they don't waive it for the second year, well, so long and thanks for all the calories.
Trust Card
You got your free rice– isn't it time to cancel the Trust Card?
Not yet. Even though I hardly swipe this card, I find it useful to keep around because:
There's no fees on foreign currency transactions, and in situations where it's impossible to earn rewards, this would be the next best alternative
There's no fees for overseas ATM withdrawals
Every once in a while, some useful offers pop up for Trust Cardholders (e.g. Deliveroo offers a monthly promo code for S$5 off a min. spend of S$30)
It's not like Trust is offering any great acquisition offers that would make it worthwhile resetting my new-to-bank status
Question
AMEX HighFlyer Card
I've had a spectacular few years with the AMEX HighFlyer Card, but ever since it nerfed points for GrabPay top-ups and added numerous exclusion categories, we've been on frosty terms.
Like every frosty relationship, however, there's still something holding things together. And that something is the Accor Plus Explorer membership, which includes perks such as:
One complimentary hotel night per year
10% off best available public rate
Up to 50% off member exclusive room rates with with Red Hot Room offers
Up to 50% off dining across 1,400 restaurants in Asia Pacific
15% off drinks bill in Asia
Member exclusive More Escapes stay packages
Early access to global Accor hotel sales
Members' exclusive experiences
20 status nights each year
A stand-alone membership would cost me S$418, so in that sense, paying the S$301.80 annual fee is still a better deal (there is a chance I might be able to get a waiver of the annual fee, but given that most of my spending over the past 12 months was on GrabPay top-ups or donations, I'm not optimistic).
So the keep or cancel decision really boils down to whether or not I want an Accor Plus membership, and I'm leaning towards yes, since it can be useful both in Singapore and on my travels (booking the non-breakfast rate and adding it on for 50% off is usually better than booking the breakfast rate).
AMEX KrisFlyer Ascend
The AMEX KrisFlyer Ascend offers four lounge passes and a complimentary Hilton Hotels stay.
Since I already enjoy unlimited lounge access from my AMEX Platinum Charge, I often give away the vouchers to friends or family members who don't have the same perk (they need to have an Ascend to use the vouchers, but there's no limit on how many vouchers a cardholder can use each year).
This means I'm really relying on the Hilton voucher to make up the S$340.20 annual fee, and with the list of participating properties shrinking, I'm leaning towards cancelling this card.
OCBC Premier Visa Infinite
I originally applied for the OCBC Premier Visa Infinite because cardholders enjoyed a waiver of the S$25 admin fee for KrisFlyer miles transfers. Since OCBC$ pooled, this was effectively a conduit for cashing out miles earned on the OCBC Titanium Rewards.
But OCBC nerfed this benefit in February 2023, and all cardholders (even VOYAGE!) need to pay a conversion fee now.
That's put the OCBC Premier Visa Infinite on the chopping block, but what's holding me back is the absence of an annual fee. And since I'm almost certainly never going to give up my OCBC Titanium Rewards, the Premier Visa Infinite isn't standing in the way of me regaining new-to-bank status for OCBC either.
Cancel
CIMB Visa Infinite
I originally applied for a CIMB Visa Infinite because I liked the idea of a no-fee Visa Infinite. This was back in the days when cardholders enjoyed perks like a fast track to Hilton Gold, and an upgrade to Harrods Rewards Black Tier. I also used the concierge for restaurant bookings in Japan.
Moreover, the CIMB Visa Infinite offers three DragonPass lounge visits, which became particularly useful during the period where Plaza Premium severed ties with Priority Pass and LoungeKey (they've since kissed and made up).
But in recent years, Visa Infinite benefits have become more and more meh. In fact, one could argue that Mastercard World Elite is the new "it tier". And in any case, I can enjoy Visa Infinite benefits with the no-annual fee OCBC Premier Visa Infinite. Therefore, I might as well cancel this card so I can reset my new-to-bank status for better sign-up gifts down the line.
DBS Altitude Visa
The DBS Altitude Cards used to earn 3 mpd on up to S$5,000 of online flight or hotel bookings each month, so I used it for any transactions I knew would bust the caps on my DBS Woman's World Card or HSBC Revolution.
However, DBS nerfed this benefit from 1 September 2023 (remember- they originally tried to do so from 1 August 2023!), which makes the Altitude little more than a paperweight in my eyes.
DBS Takashimaya AMEX
Hands up, who remembers the blissful times of easy money with the DBS Takashimaya Cards?
In late 2021, DBS and Takashimaya somehow managed to offer S$200 cashback to anyone who spent S$200 at a Taka department store, regardless of whether you were a new or existing DBS cardholder. That was basically free money, and almost too good to be true.
But there's really no reason for me to be keeping this around anymore, so to the shredder it goes.
ICBC Global Travel Mastercard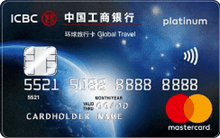 Man, I completely forgot I even had this one.
Back in 2019, I made the stunning discovery that the entry-level card with the most free lounge visits was the cashback-earning ICBC Global Travel Mastercard: six free lounge visits, and no annual fee for 3 years.
This promotion has long since ended, and I suppose I should get around to cancelling this card before I get hit by annual fees and compounding interest.
OCBC 90°N Mastercard and Visa
Both the OCBC 90°N Mastercard and Visa had stonking first years— who can forget the uncapped 4 mpd on overseas spend, air tickets and duty free shopping — but after that they kind of petered out.
And now, with no more free conversions and a nerfed redemption value on Travel with OCBC, both are surplus to requirements. I'll miss the light-up card, though.
StanChart Bonus$aver Card
What is a StanChart Bonu$aver Card? What does it do? Why do I have one? Why is the only card art I can find horribly pixelated? Why is it whispering to me to put it back in my drawer, and forget I ever saw it there?
Why indeed.
StanChart Rewards+ Card
I applied for a StanChart Rewards+ Card to get some free cash from SingSaver (back in the days where existing customers could get S$30), as well as to test a theory I had about points pooling.
Despite the fact it used to offer 4 mpd on overseas spending (back in the days where StanChart pooled points, see below), the restrictive spending cap and presence of superior alternatives meant I never used it all that much.
StanChart Smart Card
Back when StanChart pooled points, getting the Smart Card was a smart decision (sorry) because it was basically a way of earning 7.7 mpd on fast food, streaming subscriptions and bus/MRT rides. Now granted, I didn't actually spend a whole lot on these categories every month, but because the points pooled, it didn't matter.
You know the rest of the story. StanChart decided to stop pooling points for KrisFlyer conversions earlier this year, and I'm not eating nearly enough KFC to make it worthwhile.
UOB Absolute Cashback Card
When the UOB Preferred Platinum AMEX was finally put down in July 2021, UOB replaced all existing cards with the Absolute Cashback Card.
As far as cashback cards come, it's actually pretty decent: 1.7% cashback on all spend, with no minimum spend, no caps, and no exclusion categories (except GrabPay top-ups, which earn just 0.3%).
The catch is that it's an AMEX, so merchant acceptance isn't universal, and even where AMEX is accepted I've simply not found myself in any situation where 1.7% cashback represented the best option available.
Conclusion
To summarise my Marie Kondo-ing, out of the 30 credit cards I currently have:
17 are safe
3 are borderline
10 are bound for the shredder
Assuming I retain one of the borderline cards, I'll have eliminated 40% of my collection. That leaves me with 18 in total. Completely normal phenomenon.
Of course, you don't need 18 cards to play the miles game right. Depending on your spending patterns, you could come up with an excellent strategy with just three or four. For those who prefer a decluttered wallet, refer to this post for my recommendations.